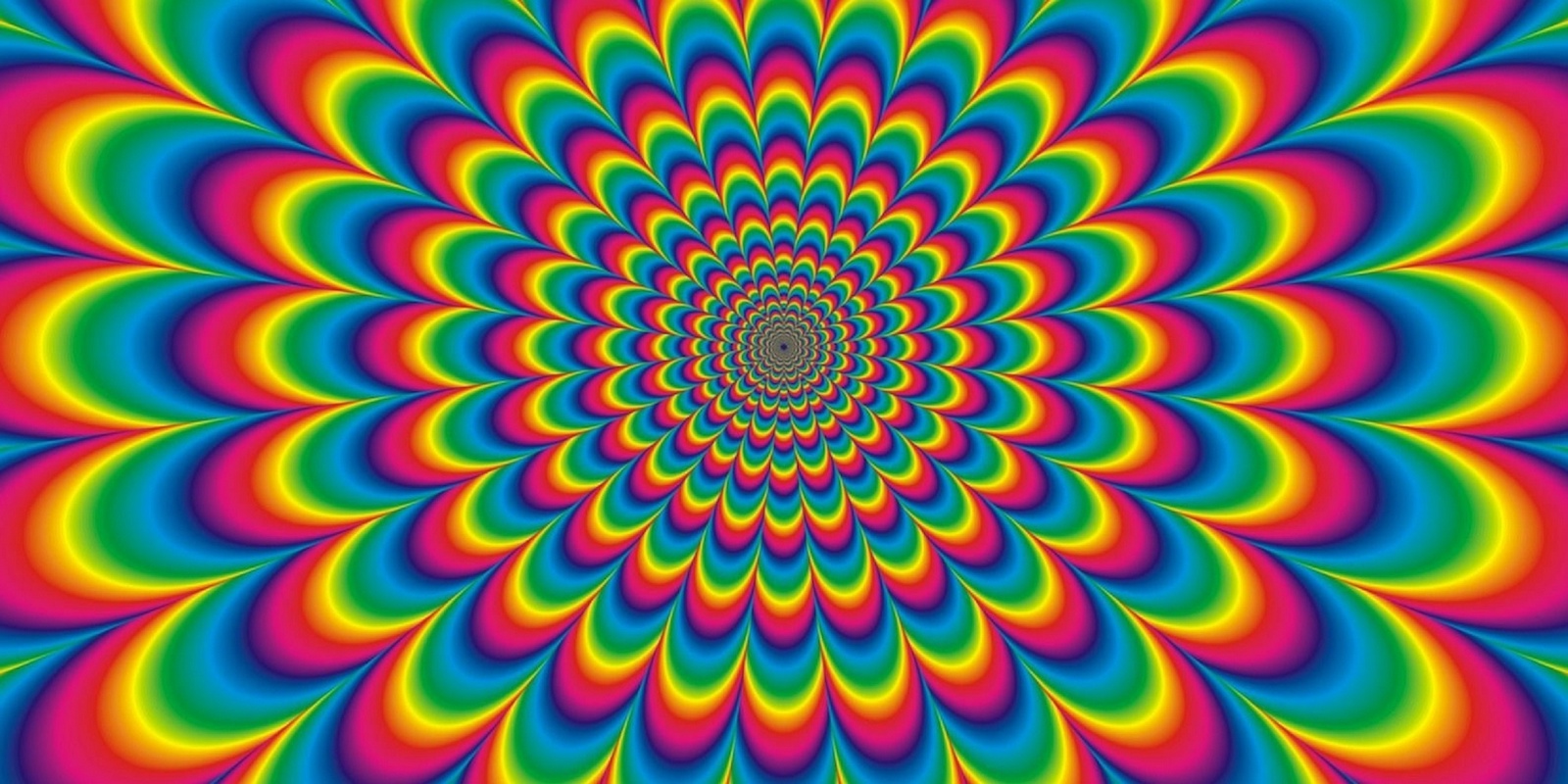 1967 – The Summer Of Love
We have a nostalgic wallow in the events of 1967, now fifty years ago
It's that time of year. The schools have broken up, and our hard-working MPs are having a break from plotting and conniving with a well-earned seven-week rest. Jeremy Corbyn will finally have time to cut that Grime version of 'The Red Flag' and Tim Farron can catch up with all of his friends on Grindr. The Maybot can be powered down for some much-needed maintenance to establish which defective circuit boards caused the voice unit to get stuck on the phrase 'Strong and Stable' and Empathy Mode to get jammed in the 'off' position. And of course repairs to her GPS system after a sudden outbreak of crop circles was traced to her doing a dizzying series of u-turns in a wheat field.
It's the time of year that's known in the newspapers as the 'silly season', when there's nothing much happening and they have to drag in all sorts of nonsense to fill those column inches. It's a bit like that here, with nothing much new going on apart from us taking it in turns to go on holiday. There's no better time of year to sit on the patio with a glass of wine as the sun dips in the sky and let your mind drift. This summer those of us of a certain age will have closed our eyes and, with an imaginary waft of patchouli oil and certain illegal substances, turned our minds back fifty years to the golden summer of 1967, now known as 'The Summer of Love'. The world's attention became focused on the events in San Francisco where 100,000 young folks (known as hippies or 'flower children') converged on the city to reject the constraints of modern life and focus on peace, sharing and community. And for free love, drugs and music too. The spirit of San Francisco spread around the world; in the UK the movement was eagerly embraced. The first British Rock Festival was held in the unlikely location of Spalding in Lincolnshire (and with the less-than-hip name of 'Barbeque 67'.) The '14 Hour Technicolour Dream' in the Alexandra Palace featured Pink Floyd, The Crazy World of Arthur Brown, Soft Machine, The Move, Tomorrow, and The Pretty Things. Hits like 'A Whiter Shade of Pale', 'Itchycoo Park' and 'Hole in My Shoe' were pumped out by the ten pirate radio stations that were broadcasting that year. I can remember all of the songs and where I heard them; my memories of the year are all in Kodachrome. Psychedelia became the theme of the time, whether it be in music or fashion, and 'Swinging London' was the place to be.
It felt like something unique was happening – that the balance of the world was shifting. The Beatles drug-fuelled masterpiece 'Sgt. Pepper's Lonely Hearts Club Band' was released in late May that year and I can recall 'A Day in the Life' being played at a school assembly, and its lyrics being discussed earnestly by our teacher in English lessons. The world was turning on, tuning in and dropping out and somehow seemed to be a kinder place; when The Beatles sang 'All You Need Is Love' on the first live global television link in June, it seemed like it could almost be true. They were strange times, and it wasn't just the young that were affected – my best friend's dad, who was a Tax Inspector with the Inland Revenue, packed a suitcase and flew off solo to San Francisco to hang out with the hippies in Haight-Ashbury for a few weeks. Although he came back and resumed his normal working life, he always had a certain twinkle in his eye afterwards, took to wearing a fedora and cravat to work, and developed a taste for prog-rock.
And what of the Wordsworth team? I was largely a spectator of the events of that year as the hippie chicks weren't, particularly on the lookout for slightly tubby fifteen-year-old schoolboys with a subscription to 'Popular Gardening'; although my ability to provide the Latin names of the flowers that the girls at school wore in their hair gave me, if not a cachet, then a certain curiosity value.
Elsewhere, Avril was getting married for the first time, and Helen – who was 14 and living in Palmers Green – had a Saturday job packing cucumbers, was kicked out of ballet school for being too fat and expelled from Greek evening school on the first night; so some things haven't changed…
Although the dream of the '60s was said to have died with the Rolling Stones Altamont festival in 1969, its memory lingered on for many years afterwards, particularly in fashion. It's hard to imagine now when I look at the endless rows of dark blue, grey and black suits in Marks and Spencer just how startling men's clothes were for years afterwards, in a range of colours now rarely seen outside of Michael Portillo's wardrobe. Most of my suits throughout the 1970s I recall with a mixture of nostalgia and embarrassment, although my fondest memory was a chap in the High Street bank where I was working (c.1975) who would turn up to work in a lime-green pinstripe three-piece suit, and not look out of place. Golden days…
Peace and Love,
The Wordsworth Team
FAR OUT! THE WAY WE WERE IN 1967
Derek posing with 'Popular Gardening'. Steady, ladies… Note that the essential accessory of the day is the Mateus Rose bottle bedside light.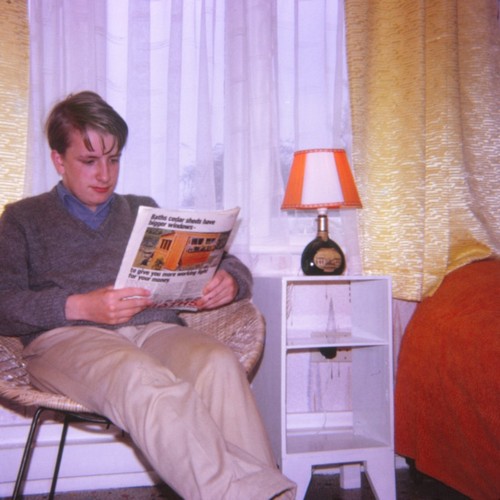 The blushing bride – Avril in 1967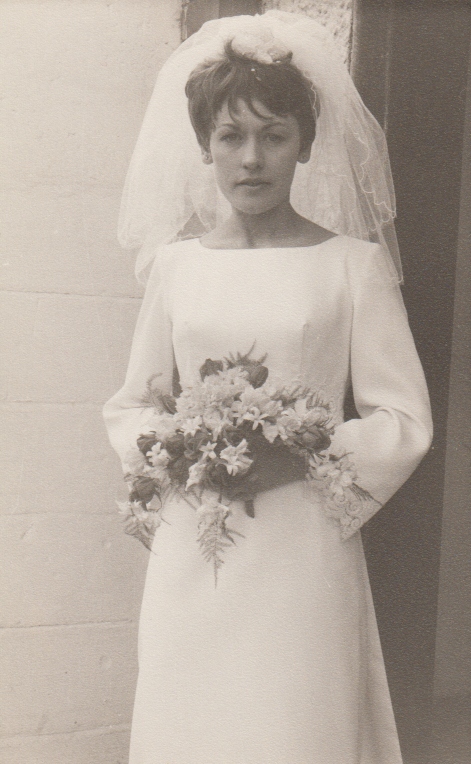 Helen in 1967 – already a rebel…