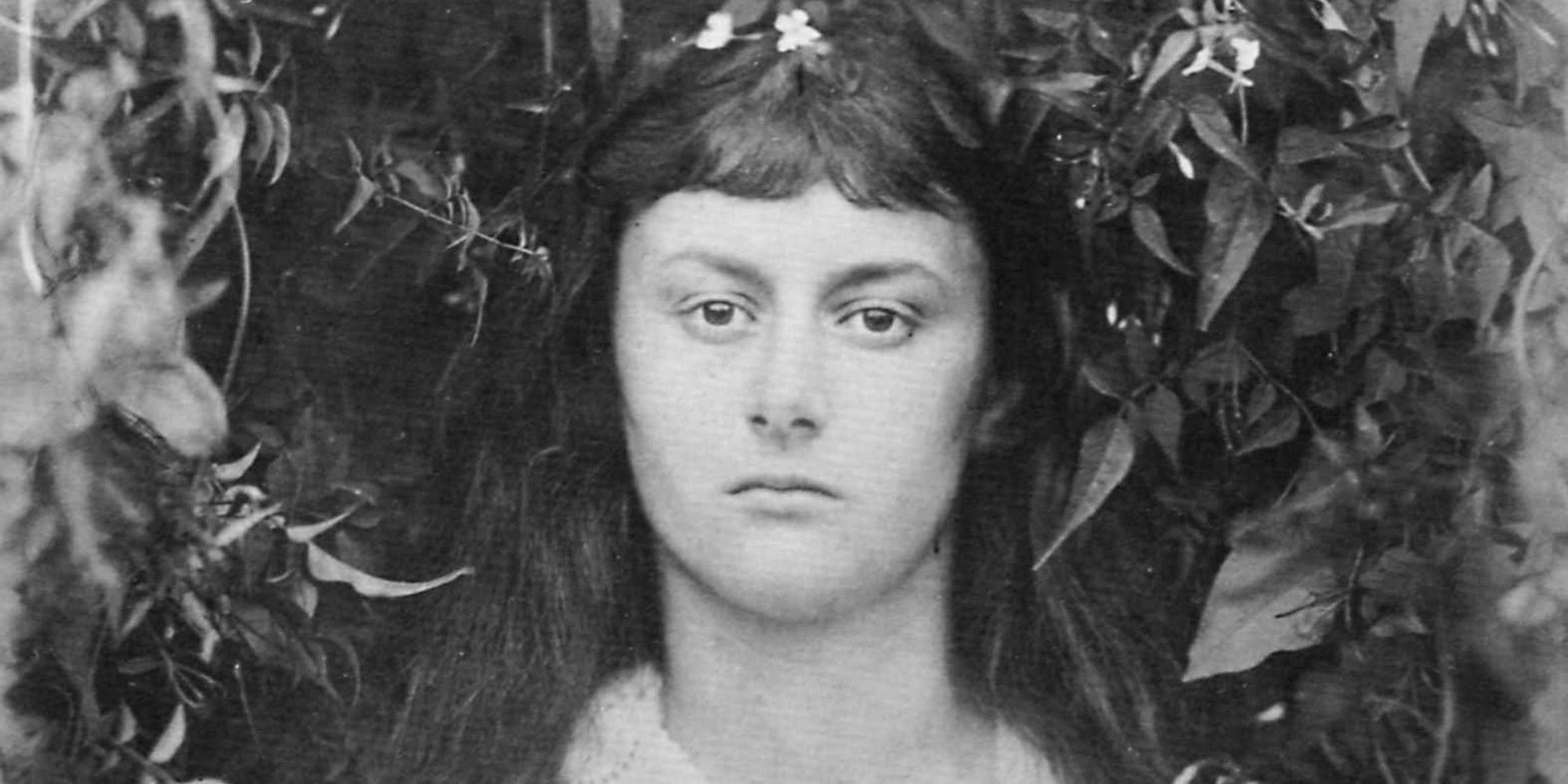 The 150th anniversary of Alice's Adventures in Wonderland
Carroll's "ideal child-friend" – Dr Stefania Ciocia writes on what our continuing fascination with Alice says about us.
"There ought to be a book written about me, that there ought!", Alice thinks to herself in one of the several tongue-in-cheek moments in her adventures when readers are playfully reminded that they are already caught up in the very book Alice is wishing for. Little could have Lewis Carroll known that Alice's desire – a metafictional wink to begin with – would become true in a literal sense too. Amongst countless other events and celebrations marking the 150th anniversary since the original print run of Alice's Adventures in Wonderland, this year alone has seen the publication of two different, yet equally intriguing, volumes about 'her'.
Robert Douglas-Fairhurst's biography of Carroll, The Story of Alice, pointedly signals in its title the centrality of this tantalizing dual figure – both the flesh-and-blood Alice Liddell and her fictional counterpart – in the life of the Reverend Charles Dodgson (Carroll's real name). The relationship between the Oxford mathematician and the girl he thought of as his "ideal child-friend" [i] is also revisited in The Looking Glass House by Vanessa Tait, Liddell's great-granddaughter. Tait offers us a view of the Deanery at Christ Church from an unusual perspective, that of Mary Prickett, governess to the Liddell children.
Approaching real-life events with the creative licence that is the prerogative of fiction, Tait gamely tackles a question which has piqued the curiosity of generations of scholars (including Douglas-Fairhurst) and Alice aficionados: why did Carroll suddenly cease his visits to the Deanery? Did he become persona non grata, or was this a case of self-exile? Either way, what could have possibly brought this on? Did his friendship with Alice – much more troubling to us, scarred by well-documented paedophile horrors, than to Carroll's contemporaries – eventually cross a line in propriety? Did the Liddells believe that Carroll had grown infatuated with Alice? Less ominously: had the company of a bachelor – and an unsuitable match at that – become inopportune for a girl who was no longer a little child? Or even: were the Liddells (and Carroll?) worried about the rumours that he was using his visits to the Deanery to court "Pricks", the "thorny" governess?
On balance, both Douglas-Fairhurst and Tait are prepared to exonerate Carroll from the charge of paedophilia as we understand it today. They nevertheless maintain that he was probably in love with Alice in his own peculiar, chaste way. It would be hard to disagree with them, knowing what we know of this eccentric don: his self-effacing, socially awkward manner gave way to the engaging personality of a consummate entertainer in the presence of his young friends. Case closed then? Not quite. There is the matter of the photographs.
Carroll was a keen amateur photographer, at a time when this hobby entailed significant technical skills and not inconsiderable expenses – a world away from the ubiquity of our camera phones, and the vogue for spur-of-the-moment selfies and real-time Instagram uploads. Children were one of Carroll's favourite subjects, and we know that he took several nude studies of girls. These portraits were conceived as representations of the children's Edenic purity and conformed to well-recognised artistic conventions – though they have since provided grist to the mill for those who remain unconvinced about the purity of Carroll's own thoughts.
These days, however, a different photo taken by Carroll has made the headlines: his last one of Alice, aged eighteen, is currently on display in Simon Schama's The Face of Britain exhibition at the National Portrait Gallery. Schama has described the photograph as "excruciatingly awkward". [ii] In the familiar flurry of speculations that seem to accompany Alice whenever she is talked about, Schama wonders whether her sullen pose betrays "an awful memory", unhappiness about being eighteen or displeasure at having her portrait taken, presumably to be shown to potential suitors. Notice how these hunches focus on her relationship with Carroll (of course), but also on her impending maturity – in a word, always on her 'innocence'. Is this childhood ideal what we are looking for in our persistent scrutiny of Alice Liddell?
The contrarian in me can't get over the fact that her one claim to fame is as somebody's muse – hardly a shining example for young women of today. Liddell herself had at best an ambivalent attitude towards her popularity: she resented the burden of 'being Alice', even as she capitalized on it. In that role, in 1932 she went on an 'official' visit to the United States. Douglas-Fairhurst mentions people's excitement at the thought of meeting the 'real' Alice and their strange disappointment at the sight of a decorous elderly lady. Were they seriously expecting a little girl in a pinafore dress instead? And what do we still expect of her?
Our (prurient?) curiosity and possessiveness towards Alice Liddell clearly show no signs of abating. How could they? They coexist with our investment in her fictional equivalent, crystallised in our collective imagination as an inquisitive child who must remain seven forever precisely because her adult readers can't. Just think of what would happen if Alice were to grow up. She does so in Tim Burton's 2010 Alice in Wonderland, and this is one of the reasons why this 'sequel' – visually dazzling as it is – doesn't really work. Alice's return to Wonderland as a young woman running away from an undesired marriage proposal brings the weight of adult cares into a world that – it turns out – has itself been ravaged by the passage of time. Alice must therefore embark on an earnest mission to restore her fantastic realm to its pristine state of grace. Like its heroine, the film hurtles towards a predictable ending, with its Disneyfied triumph of good over evil. And the viewer? This one finds herself craving for the loose ends, chance encounters, and idiosyncrasies – in sum, let's face it, for the genuinely scary unpredictability of Carroll's anarchic Wonderland.
The original texts manage to bring together the strangest of bedfellows: they mock didacticism and moralism at the same time as they uphold their own random rules. Their paradoxical celebration of both logic and madness is exhilarating and…well, maddening. To Alice and to us. Much of the two narratives' unique appeal lies in the fact that, as Virginia Woolf famously pointed out, they are "books in which we become children" [iii] again.
Child readers don't need this incentive to enjoy them though. And, by definition, they don't share the much-vaunted nostalgia for a bygone age of innocence that underscores Carroll's writing. It's this same nostalgia that some of us are adamant to project onto the eighteen-year-old girl in the "excruciatingly awkward" photograph available for public perusal at the National Portrait Gallery. No wonder she is returning our gaze with downcast eyes.
Dr Stefania Ciocia, Reader in Modern and Contemporary Literature, Canterbury Christ Church University
[i] Quoted in Douglas-Fairhurst, The Story of Alice, London: Harvill Secker, 2015, p.292.
[ii] Mark Brown, '"Awkward" Alice portrait on display for first time in Simon Schama show', The Guardian, 16 September 2015.
[iii] Virginia Woolf, The Moment, and Other Essays, New York: Harcourt, Brace and Company, 1948, p. 83.
Books associated with this article