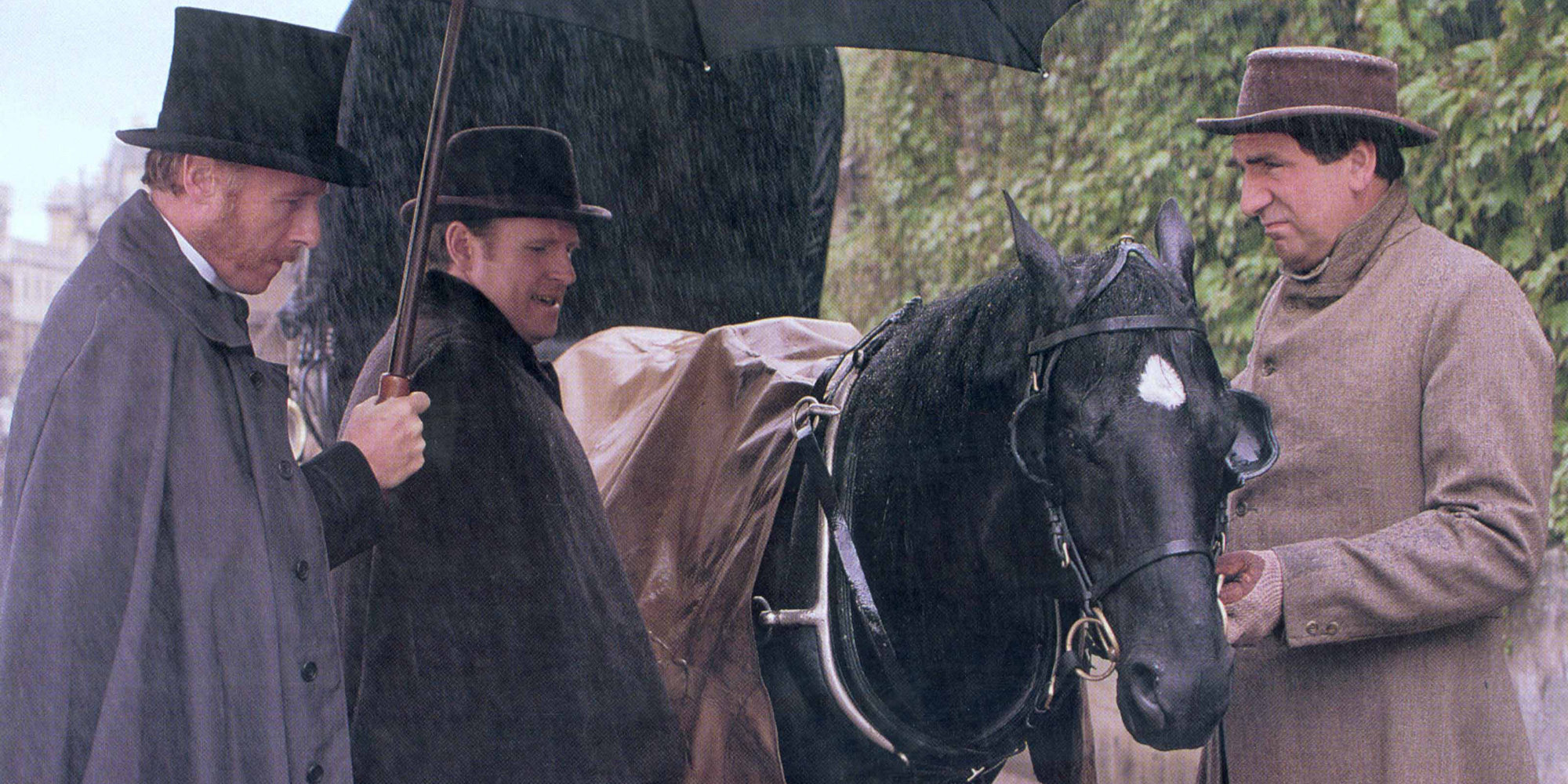 Black Beauty and Chronic Illness
Pippa Stacey finds a connection with Anna Sewell's Children's Classic beyond the book itself.
It was only very recently that I read Black Beauty, an iconic Children's Classic, for the first time. Although I enjoyed the story, it wasn't one that I personally treasured and felt as though I connected with… that is, however, until I learned a little more about author Anna Sewell's background.
Sewell's family may not have thrived financially, but her upbringing is thought to have been full of peace and contentment. Close family bonds taught her the value of love, and her natural surroundings sparked her respect for nature and allowed her to explore this through writing and drawing. Her innate creativity was nurtured from an early age, and remained something of a constant even through the turbulent times that were to come.
What were simply thought to be a sprained elbow and a sprained ankle, typical childhood injuries, marked the beginning of a lifetime of ill health for the young girl? From the age of fourteen, she struggled to stand or walk without a crutch for more than a few moments, and despite the family seeking all the help and treatment they could access, her overall health also began to decline.
We now have reason to assume that Anna Sewell was suffering from a severe form of Lupus, an incurable immune system condition that can have a devastating impact on multiple organs in the body. To this day, there is no cure and only limited treatment options for individuals with lupus, and in Sewell's lifetime, treatments are likely to have been experimental: one doctor 'bled her' using bloodletting, a now strongly-condemned technique that could well have exacerbated her issues rather than relieving them.
Anybody who has experienced chronic illness will be quick to tell you that it can affect every element of your life and make even the simplest of tasks an impossibility. The writing of Black Beauty commenced during the author's six years of being housebound, and to think that such a celebrated book was at this time being written by somebody fighting unrelenting fatigue and pain during every moment of existence is incredibly humbling. She was often so weak that she couldn't move from her bed to the sofa, dictating the text to her mother or interminably scribbling on scraps of paper for her to transcribe.
Taking things one baby step at a time, she completed her novel. In doing so, she immortalised the story she wanted to tell.
Sewell's health declined further still after the publication of Black Beauty, and she found herself completely bedbound and haunted by unrelenting pain. One small mercy is that she lived long enough to hear of the book's immediate success and acclaim. Five months later, she was relieved from her suffering. Anna Sewell passed away in 1878, aged 57, but as well all know, her legacy lived on.
Learning of the author's personal story gave me a reason to reflect on Black Beauty through a whole new lens. It was as though something clicked, and I began to see the story of one horse evolve into the narrative of something much bigger. Like Anna Sewell herself, horse protagonist Beauty enjoyed a peaceful and contented upbringing, made all the richer by the love of his family. However, it wasn't long before the world began to inflict inescapable pain and suffering on him.
One of the key themes of Black Beauty is how much damage the ignorance and neglect of humans can inflict on horses and other living creatures. The health and happiness of each horse relied on the morals and values of the person responsible for them, and the story paints a clear picture of the importance of social justice and considering the needs of the voiceless. The well-being of animals is a cause that was close to the author's heart, as can be seen in the appreciation of nature and living beings that coloured her life. However, could it be that Sewell was also making a statement on behalf of other voiceless people in the time she was living in?
The author was living in a period of history where disabled and chronically ill people were considered 'invalids', unable to make any meaningful contributions to society and pitied or resented by those around them. Sewell will have no doubt faced multiple challenges due to her health issues: not only of a medical nature but social barriers and stigma from the world around her too. Like Black Beauty, her only choice in the face of adversity was to hold her head up high, attempt to minimise her suffering and keep on moving forward.
With this in mind, I did wonder about Sewell's decision for concluding Black Beauty the way she did. The book certainly doesn't shy away from trauma and hardship throughout the story, and I was personally surprised that the story concluded in a realistic yet ultimately uplifting way. Given the novel was originally intended for adults, would it not have been the ultimate statement to conclude with devastation, forcing readers to really confront their own ways and pledge to make changes in support of the voiceless?
However, if Anna Sewell really did see herself and her own circumstances reflected in the story she was crafting, maybe there was more to her decision to end on a positive note. By the time the book was concluded, she must have suspected that the end of her life was nearing. She was suffering and likely knew that there was no real end point to what she was going through. Perhaps this author gave her protagonist the comfortable retirement that she herself would never have.
Learning more about the life of Anna Sewell added a whole new layer to my perceptions of this story, and caused me to look at everything in a whole new light. It reinforced to me the importance of not only considering the social and cultural backdrop against which iconic books are written, but also the unique circumstances of the individuals who put pen to paper to write them.
This is my pledge to, at the very least, make a conscious effort to read the foreword and the notes that accompany acclaimed novels. If I hadn't returned to the 'Appreciation and Life Of The Author' chapter at the beginning of my own beautiful copy of Black Beauty, I would never have been led down the train of thought that prompted this blog post. And if that hadn't happened, I wouldn't have had the privilege of learning about Anna Sewell's life and what she managed to create in even the most trying of circumstances… something that I know will stay with me for years to come.
For details of Pippa's work, see www.lifeofpippa.co.uk
Image: Peter Davison and Jim Carter in the 1995 film of 'Black Beauty.
Credit: Moviestore Collection Ltd / Alamy Stock Photo
Books associated with this article