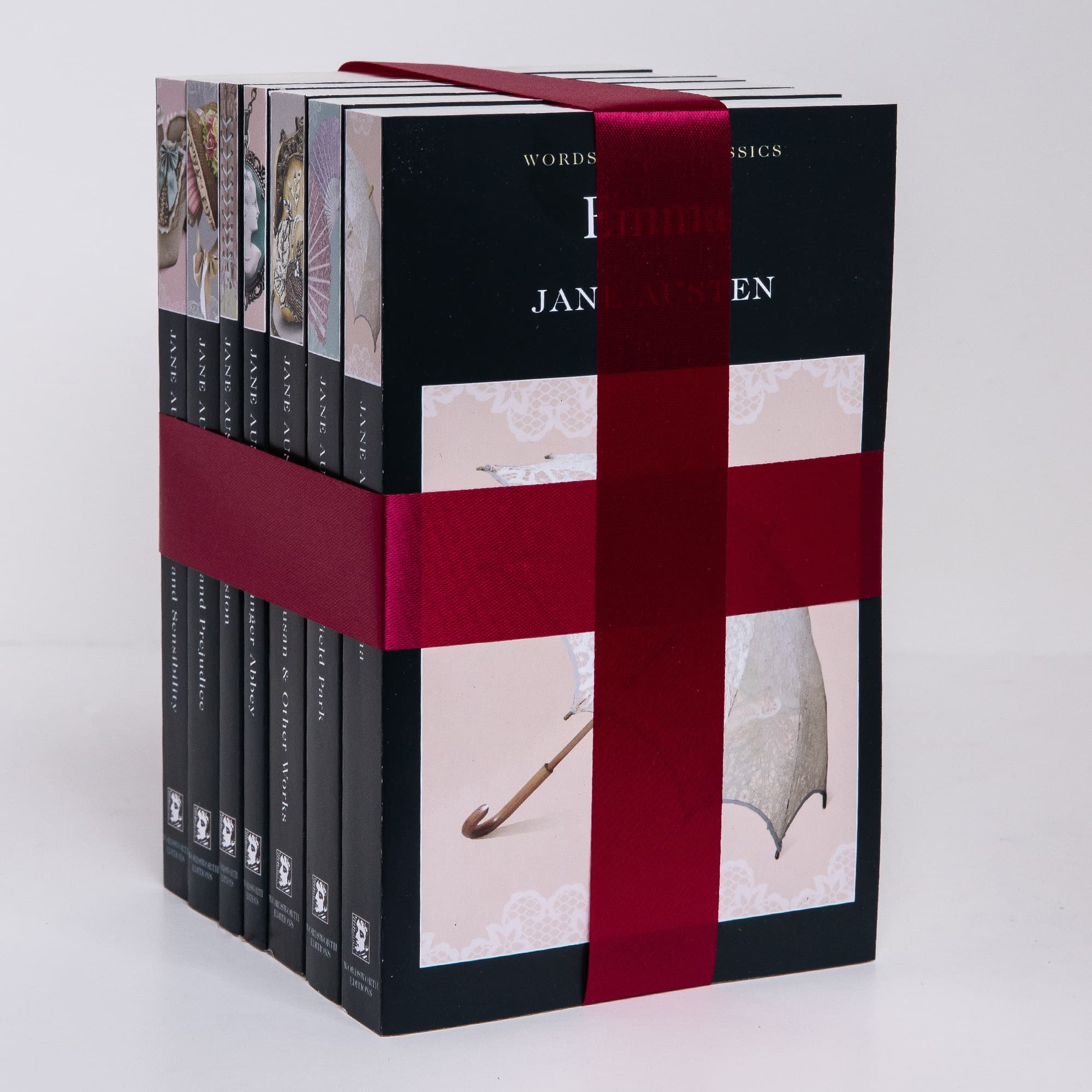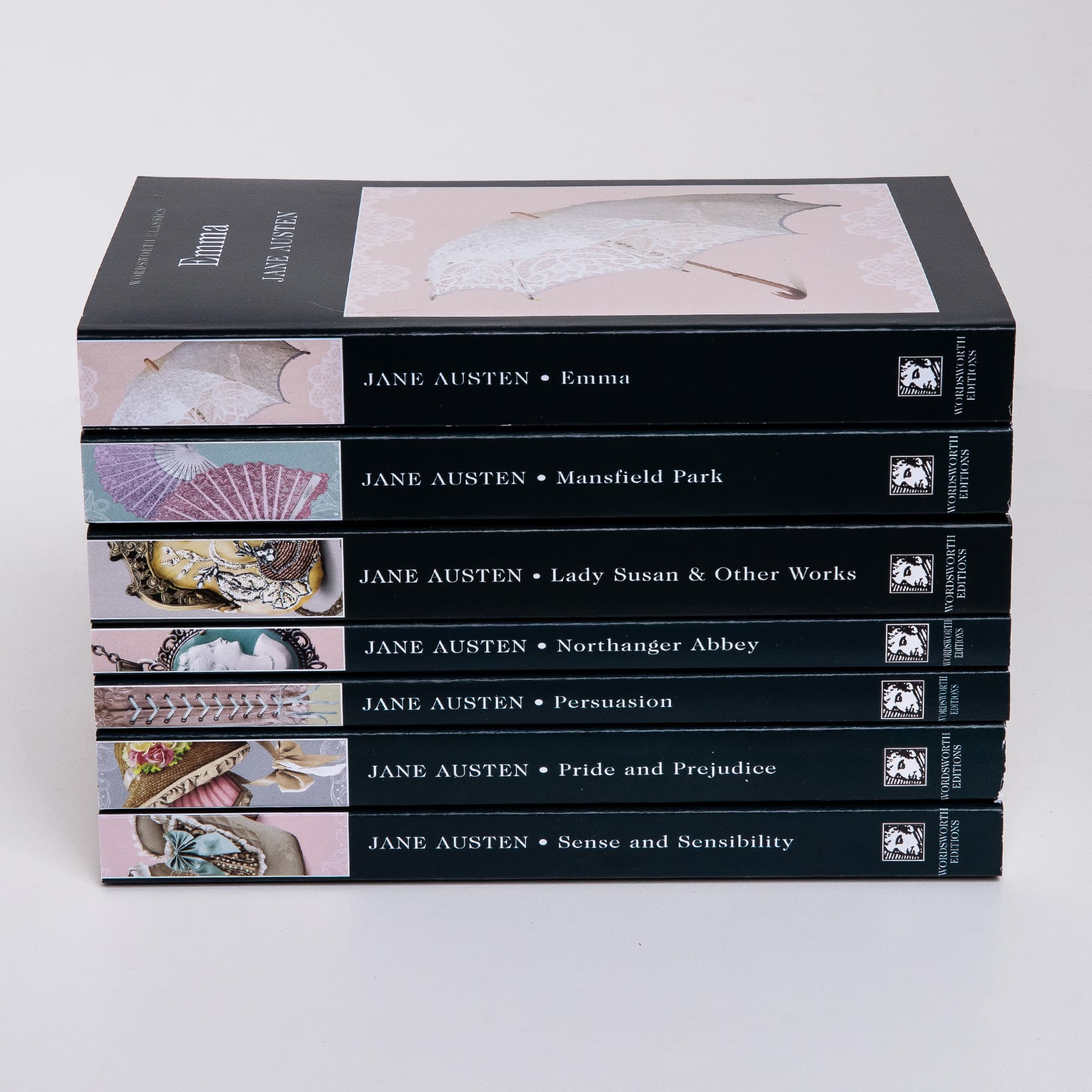 Details

SERIES: Best Of
Pages:
Pack Qty: 7
Published: 01/01/1970
ISBN: 9781848701960
Best of Jane Austen
Not currently available in the UK
Wordsworth Classics' new 'Best of' series enables you to buy a collection of the key works of the finest authors at an unbeatable price.
Jane Austen was a novelist whose books, set among the middle and upper classes in English society, have attained an enduring popularity and have been the subject of countless film and TV adaptations. Born in a small village in Hampshire, England, she was one of eight children of a clergyman. She began writing as a teenager, but it was not until 1811, when she was in her early thirties, that her first book, 'Sense and Sensibility' was published, followed by her classic novel, 'Pride and Prejudice' in 1813. This was followed by 'Mansfield Park' (1814) and 'Emma'(1816). All four books were published anonymously and two more, 'Persuasion' and 'Northanger Abbey', were published posthumously after her tragically early death in 1817. Her books attracted little attention during her life time and many years passed before she came to be seen as one the greatest English novelists of all time.
This collection contains:- Emma; Lady Susan and Other Works; Mansfield Park; Northanger Abbey; Persuasion; Pride and Prejudice; Sense and Sensibility.
Details

SERIES: Best Of
Pages:
Pack Qty: 7
Published: 01/01/1970
ISBN: 9781848701960
Other titles by
Jane Austen