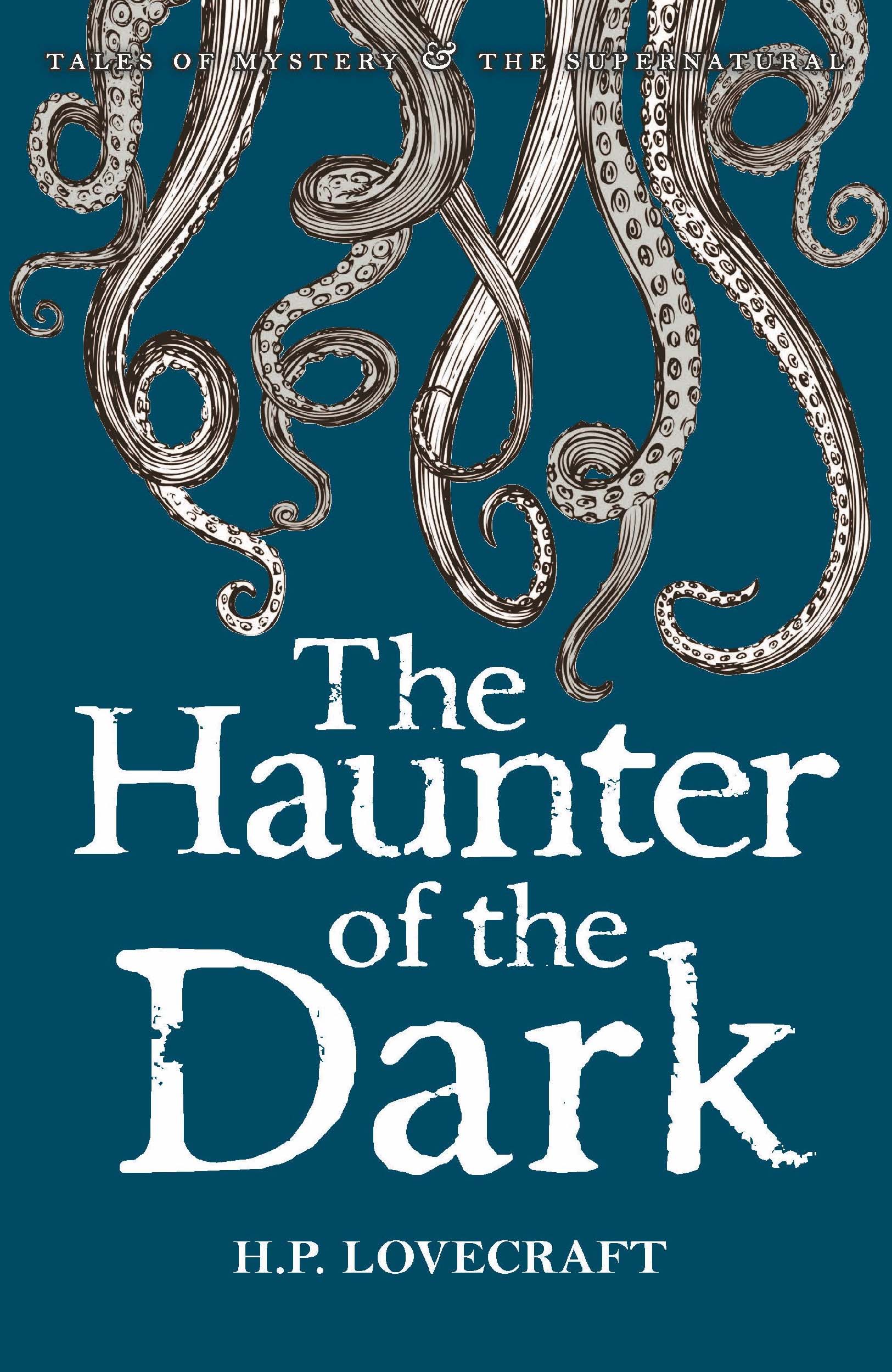 The Haunter of the Dark: Collected Short Stories Volume 3
Selected and Introduced by M J Elliott.
'They were removing the stones quietly, one by one, from the centuried wall. And then, as the breach became large enough, they came out into the laboratory in single file; led by a stalking thing with a beautiful head made of wax.'
From the dark, mind-expanding imagination of H P Lovecraft, Wordsworth presents a third volume of tales penned by the greatest horror writer of the 20th Century.  Here are some of Lovecraft's weirdest  flesh-creeping masterpieces, including Pickman's Model, The Shunned House, his famous serial Herbert West – Reanimator, and several classic tales from the Cthulhu Mythos, in which mankind is subjected to the unimaginable terrors known only to those who have read from the forbidden Necronomicon.
Also included in this compelling collection are the complete Randolph Carter stories, chronicling his adventures in this world and the realm of his dreams, where he faces perils beyond comprehension.
Includes:
The Haunter of the Dark
Polaris
The Doom That Came to Sarnath
The Statement of Randolph Carter
The Cats of Ulthar
Celephaïs
The Other Gods
Herbert West – Reanimator
The Unnamable
The Shunned House
The Horror at Red Hook
Pickman's Model
The Silver Key
The Strange High House in the Mist
The Dream-Quest of Unknown Kadath
The Colour Out of Space
The History of the Necronomicon
Fungi from Yuggoth
The Shadow Over Innsmouth
The Dreams in the Witch House
The Thing on the Doorstep
The Shadow out of Time
Supernatural Horror in Literature
Other titles by
H.P. Lovecraft
The Whisperer in Darkness: Collected Stories Volume I
The Horror in the Museum: Collected Short Stories Volume 2
The Lurking Fear: Collected Short Stories Volume 4