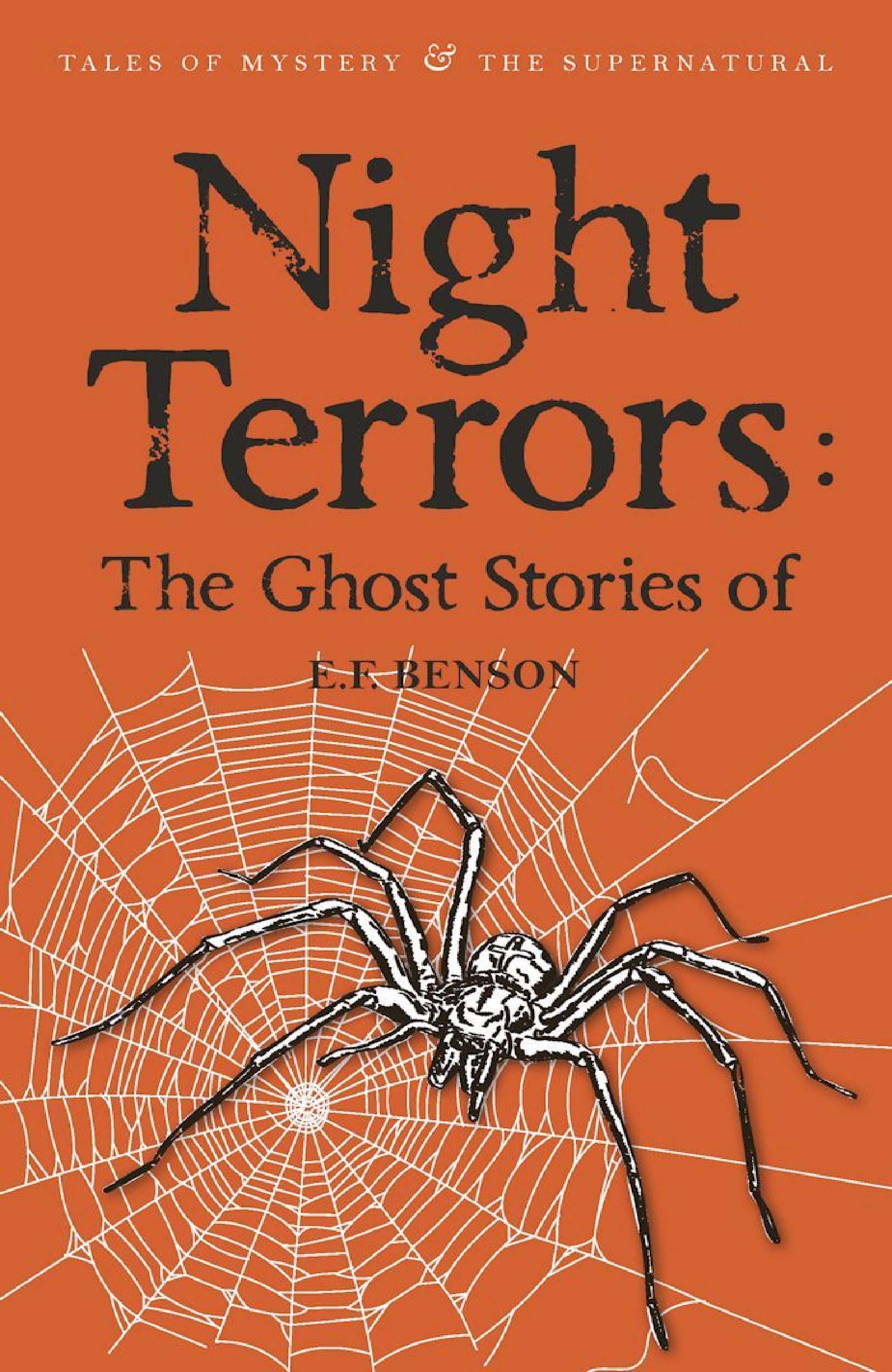 Night Terrors: The Ghost Stories of E.F. Benson
'Look at that moth,' he said, 'and even while you look it has gone like a ghost, even as like a ghost it appeared. Light made it visible. And there are other sorts of light, interior psychical light which similarly makes visible the beings which people the darkness of our blindness.'
With an Introduction by David Stuart Davies.
'His body was pressed against the wall at the head of the bed, and the face was a mask of agonised horror and fruitless entreaty. But the eyes were already glazed in death, and before Francis could reach the bed the body had toppled over and lay inert and lifeless. Even as he looked, he heard a limping step go down the passage outside.'
E. F. Benson was a master of the ghost story and now all his rich, imaginative, spine-tingling and beautifully written tales are presented together in this bumper collection. The range and variety of these spooky narratives is far broader and more adventurous than those of any other writer of supernatural fiction. Within the covers of this volume you will encounter revengeful spectres, vampires, homicidal spirits, monstrous spectral worms and slugs and other entities of nameless dread. This is a classic collection that cannot fail to charm and chill.
Stories include:
The Room in the Tower
The Dust-Cloud
Gavon's Eve
The Confession of Charles Linkworth
At Abdul Ali's Grave
The Shootings Of Achnaleish
How Fear Departed from the Long Gallery
Caterpillars
The Cat
The Bus-Conductor
The Man Who Went Too Far
Between the Lights
Outside the Door
The Terror by Night
The Other Bed
The Thing in the Hall
The House with the Brick-Kiln
'And the Dead Spake – '
The Outcast
The Horror-Horn
Machaon
Negotium Perambulans
At the Farmhouse
Inscrutable Decrees
The Gardener
Mr Tilly's Séance
Mrs Amworth
In The Tube
Roderick's Story
Reconciliation
The Face
Spinach
Bagnell Terrace
A Tale of an Empty House
Naboth's Vineyard
Expiation
Home, Sweet Home
'And No Bird Sings'
The Corner House
Corstophine
The Temple
The Step
The Bed by the Window
James Lamp
The Dance
The Hanging of Alfred Wadham
Pirates
The Wishing-Well
The Bath-Chair
Monkeys
Christopher Comes Back
The Sanctuary
Thursday Evenings
The Psychical Mallards