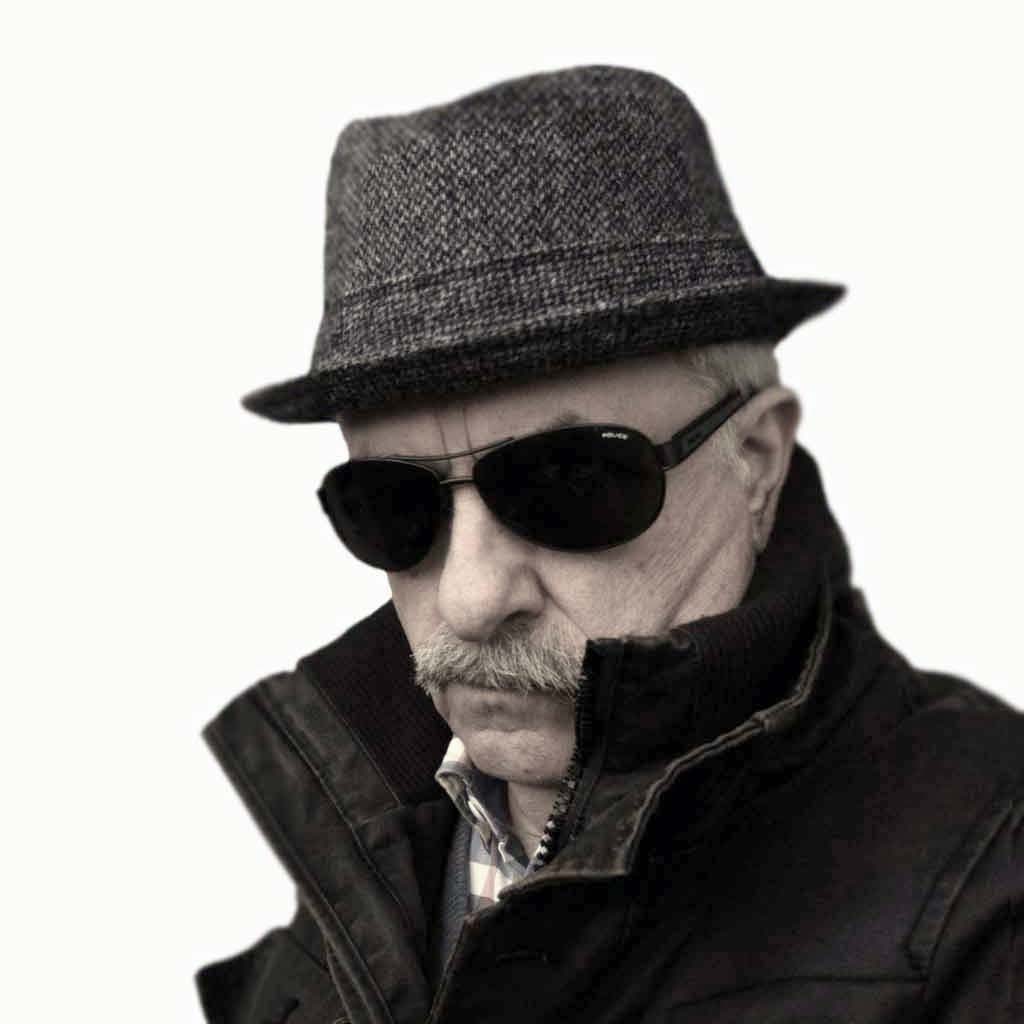 Derek is a director of Wordsworth Editions.
Derek Wright
Derek Adnam Fuller Wright was born in Chase Farm Hospital, Enfield in 1952. It was a day the staff would always remember, because Albert Einstein, Carl Jung and Bertrand Russell arrived together at visiting time. What drew three wise men to this location has never been explained.
From a very early age it was clear that Derek was extremely gifted. He uttered his first epigram at three months and on starting school, his 1958 work, 'What I did on my holidays', was awarded the Nobel Prize for Literature.
By the time of his eleven plus an unseemly scramble was already underway between the major colleges of Oxford and Cambridge to tempt him into accepting a place, but Derek was content to remain at Latymer School until his eighteenth birthday. During his stay, he produced some truly extraordinary work; his magisterial analysis of the Bourbon Restoration remains the definitive work on the subject.
It was then that Derek turned his back on the world of academia and, like Lawrence of Arabia seeking anonymity in the R.A.F., he disappeared into the murky waters of Enfield Parks Department. Little is known of the next three years until he reappeared in late 1973 on attachment to Birmingham Parks Department. In one breath-taking six month period, working from his office in a tower block near Spaghetti Junction, he transformed Birmingham into the garden paradise it is today.
His next move was equally unexpected; seeing how the newly formed NatWest Bank was struggling to cope with the merger of its component parts, Derek stepped in. In the guise of a humble bank clerk, Derek, over a sixteen year period, steered NatWest on the road to becoming the biggest bank in the world. In 1990, feeling his work was done, Derek resigned. In the banks vaults is the memo he left on his blotter: 'Don't go into business with any Scotsmen, and don't buy sub-prime mortgages from anyone called Goodwin'.
It was during his time with NatWest that Derek's personal life became more settled. Breaking off his long-term relationship with Raquel Welch, in 1977 Derek married Pauline Groves, the heiress of one of Cheshunt's longest-surviving dynasties, and their children Lisa, 1982, and Emma, 1985, followed.
The decade following his departure from NatWest was a whirlwind of success: the business sectors that he entered and conquered are too numerous to list, but despite the constant success, Derek felt unfulfilled. Then, by chance, came the sequence of events that finally brought him to his spiritual home, when he joined Wordsworth Editions in 2003. It was at Wordsworth that perhaps his finest work was created. Co-written with his daughter, Lisa Wallis, Scottish Murders is a tartan blockbuster that critics have struggled to find words to describe.
Derek continues to work for Wordsworth to this day, where his duties include Finance, Marketing, I.T. and writing biographies for the company's website.
Articles by
Derek Wright