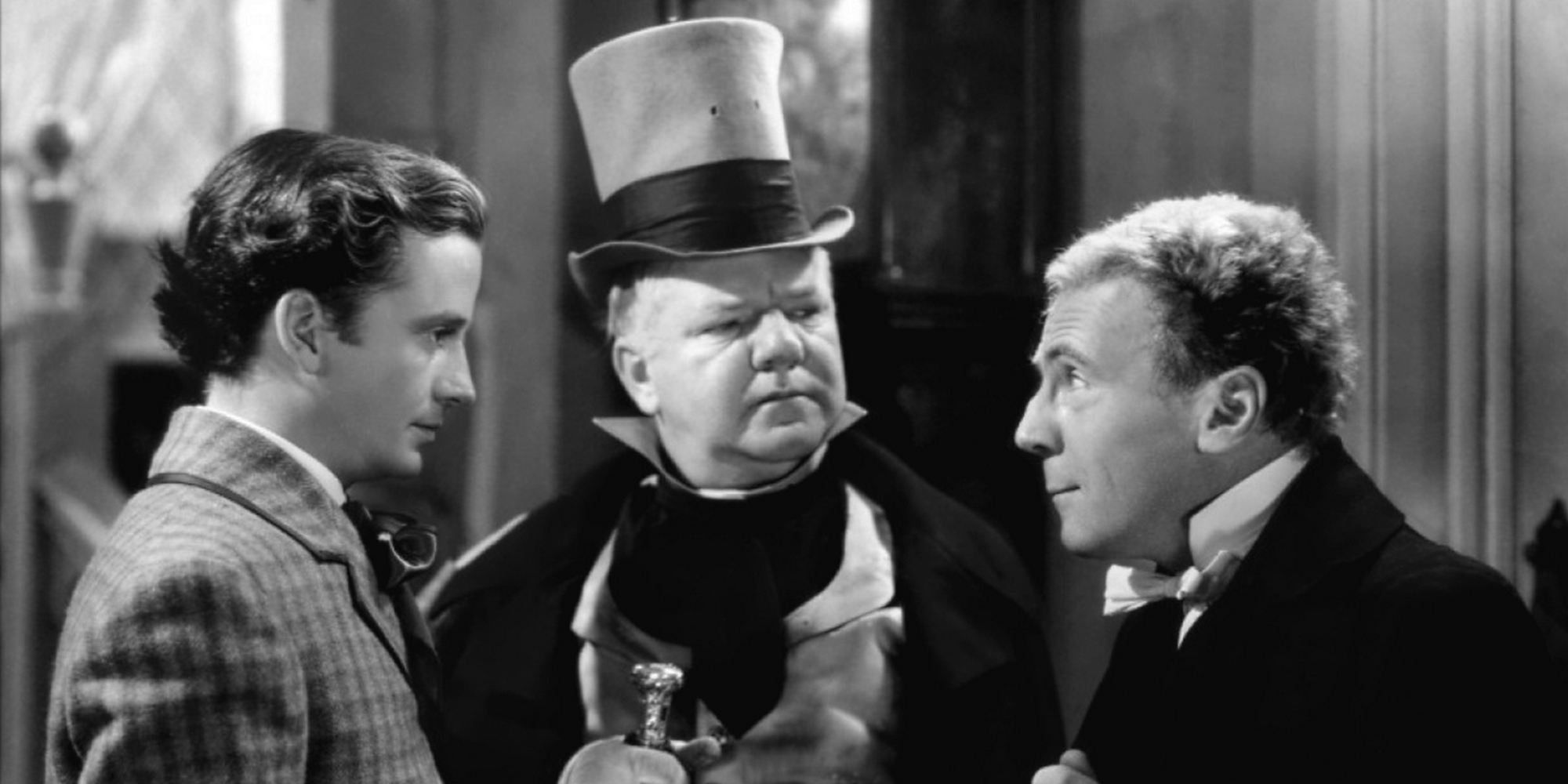 Portrait of the Artist as a Young Reader
Stefania Ciocia looks at 'David Copperfield, Dickens' 'favourite child'.
"Of all my books, I like this the best", wrote Charles Dickens in the Preface to the 1867 edition of David Copperfield (1850). Dickens drew heavily on his own autobiography – a project he had abandoned in 1847 – in the composition of this most intimate of narratives, one of whose key concerns is the taming of the hero's "undisciplined heart". This sentimental education goes hand in hand with and eventually supersedes, the account of how David makes his way into the world as a young man. To begin with, though, he (and we) must get through childhood so full of grief, hardship and neglect – all narrated in incredibly vivid and gripping terms – that it really sets the bar for any self-respecting Victorian coming-of-age novel.
One need only look at the table of contents to realise why David Copperfield has come to exemplify the classic Bildungsroman or the "novel of formation". By definition, the genre charts the development of the protagonist-narrator from birth until their integration within society. The emphasis on David's individual consciousness shines through in the first-person pronouns and possessive adjectives – a veritable cascade of "I" and "My" – which proliferate in the chapter titles. This is particularly evident in the early section of the narrative, before the boy's growing circle of acquaintances sets in motion the various, interconnected strands of a more expansive plot.
The sense of achievement and closure yielded by the retrospective account of a life in which important lessons have been learnt – in short (as the best comic invention in the novel, Mr Micawber, would say), the sheer ambition of the Bildungsroman will be summarily dismissed by the most memorable adolescent voice in twentieth-century fiction. In the opening of J.D. Salinger's The Catcher in the Rye (1951), Holden Caulfield warns his readers not to expect a comprehensive autobiographical tale, with details of "where I was born, what my lousy childhood was like … and all that David Copperfield kind of crap".
True: Holden will focus on the three-day meandering through New York City that leads up to his breakdown but, for all his protestations, he bears the mark of an affinity with his Dickensian ancestor in his very name. One of the first pieces of information that David shares with us is the fact that he was born with a "caul" (a membrane covering his head). This rare occurrence is worthy of mention because it is popularly taken to signify good luck. More specifically, it's supposed to offer protection from death by drowning – bitter irony in a novel where, much later, we witness with David two such terrible casualties in one fell swoop.
I trust it is not too much of a spoiler to say that Copperfield finds his place in society, professionally at least, as a writer (surely another autobiographical allusion – much like the character's initials, which mirror his author's). And yet the narrator's reticence about his creative work is such that the novel is only nominally a Kunstlerroman, i.e. the kind of Bildungsroman that focuses on the development of the artist. David is quite clear about the scope of his tale: "It is not my purpose, in this record, though in all other essentials it is my written memory, to pursue the history of my own fictions".
What he gives us, instead, is something much more liable to resonate with his audience: a heartfelt account of the pleasure, and solace, to be found in the pages of a good book. While only a minority of readers will identify with Copperfield as a writer, all those enjoying his adventures self-evidently share his love of fiction. In fact, whether you are a long-time Dickens addict or a neophyte trying to figure out where exactly to dip your toes in his prodigious output, chances are you'll be at the very least a discerning reader and more likely than not also a voracious one. As for me, my childhood was mercifully as unlike Copperfield's in every possible way other than in my passion for books. But enough about yours truly.
Subjected to a perverse 'educational' regime by the cruel Mr Murdstone, David reveals: "I should have been almost stupefied but for one circumstance. […] My father had left a small collection of books in a little room upstairs. […] They kept alive my fancy, and my hope of something beyond that place and time". Incidentally, the books in question – mostly 18th-century classics like Roderick Ransom, Tom Jones or Peregrine Pickle – tend to feature rogues and outcasts who are, in due course, successfully assimilated into society. These picaresque stories were favourites of Dickens too, and a source of literary inspiration, especially in his early work.
In books, David finds a source of emotional sustenance, and not just intellectual stimulation. A couple of years earlier, the same had been true of another famous literary orphan, in Charlotte Brontë's Jane Eyre (1848). Jane's entire narrative begins with the recollection of her seeking refuge on a window seat, behind thick curtains, under the spell of "Bewick's History of British Birds". With the help of its illustrations, this otherwise daunting reading material propels the young girl onto her own reveries. His misleading casualness notwithstanding ("I'm quite illiterate, but I read a lot"), Holden to attests to the power of books. In the process, he betrays the extent of his own loneliness, and his desperate need to connect meaningfully with other people: "What really knocks me out is a book that, when you're all done reading it, you wish the author who wrote it was a terrific friend of yours and you could call him up on the phone whenever you felt like it."
David Copperfield, Dickens's "favourite child", is widely regarded as the pivotal novel that heralds the great author's mature phase. It might therefore seem peculiar to have dwelt here on its portrayal of reading as an empowering experience. And yet, I would argue, the fictional readers who most readily come to mind tend to be those characters whose better judgment – indeed whose very reason – has been impaired by too much (of the wrong kind of) fiction: witness Don Quixote's demented pursuit of chivalric adventures, or Emma Bovary's romantic delusions. Or even, though on a much less grand/tragic scale, Catherine Morland's silly obsession with gothic novels in Jane Austen's Northanger Abbey (1818): books very nearly cost the poor girl her happiness by (groan) jeopardising her fledgling relationship with her perfect matrimonial match.
Maybe it's a matter of choosing the right reading material, after all. If that really is the case, then with David Copperfield we are most definitely on to a winner.
Stefania Ciocia
Books associated with this article