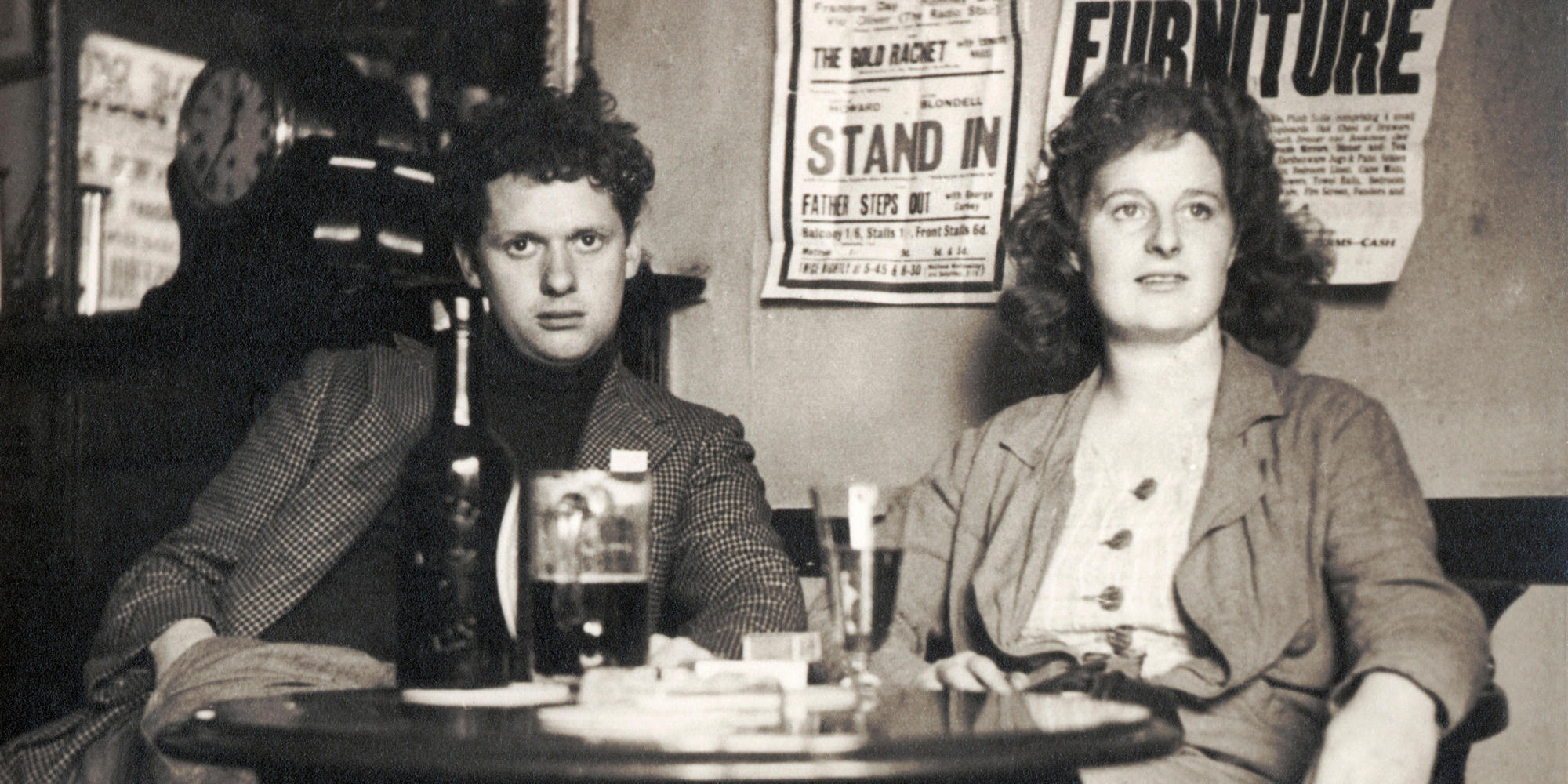 Dylan Thomas 1914 – 1953
The 9th of November 2023 marks seventy years since the death of Dylan Thomas at the age of 39 in New York.
Thomas's works move into the public domain on 1st of January 2024, and next year will see the publication by Wordsworth of two editions of his works. On the 1st of January we are releasing Under Milk Wood, the radio play first performed in 1953, and broadcast by the BBC, after his death, in 1954, with Richard Burton as the First Voice. This has become his best-known and best-loved work. It tells the story of 24 hours in the lives of the inhabitants of a fictional Welsh village called Llareggub ('bugger all' backwards).
Our edition also includes Portrait of the Artist as a Young Dog, a semi-autobiographical collection of stories set in and around the Swansea of Thomas's youth and first published in 1940.
The 1st of March will see the publication of our edition of Collected Poems 1934-1952, a collection put together by Thomas himself, and first published a year before his death.
Thomas was born in Swansea in 1914, and although both of his parents spoke Welsh, he never learned the language, which had some impact upon his popularity in Wales, although his commercial value has resulted in a more forgiving attitude.
Leaving school at 16, his first job was as a reporter for the South Wales Evening Post, and his experiences provided much of the material for the stories in Portrait.
He began writing poetry at an early age, one of his poems appearing in a school magazine when he was 11. His first poem to be published was 'And death shall have no dominion', which appeared in a London periodical when he was just 18.
He moved to London in 1934, by which time he had diversified into writing short stories, and his stories and poems were soon appearing in the main periodicals of the time. His first collection of poems, 18 Poems, was published in December 1934, and second collection, Twenty-Five Poems, followed in September 1936.
In April 1936 he met Caitlin Macnamara, and they married in July 1937, moving to Laugharne in Carmarthenshire in 1938. A productive pre-war period found him reaching a new audience in America with the publication of The World I Breathe, containing poems and stories.
During the war, he worked as a scriptwriter and producer and made his first radio broadcast for the BBC in 1943. Having spent some years moving backwards and forwards between London and Wales, Thomas and his wife and two children moved back to Laugharne in 1949, with their third child arriving not long after. Thomas completed work on his Collected Poems project, and continued to develop the piece that became Under Milk Wood. 
Between 1950 and 1953, Thomas had a hectic schedule of work, including four tours of America. It was during his final tour that his health failed; a heavy drinker for many years, he collapsed and fell into a coma on 5 November and never regained consciousness. He was buried on November 24 1953 at Laugharne.
Further details of our editions, and a fuller biography, can be found here. More information on his life and works can be found here: www.dylanthomas.com
Main image: Dylan Thomas with his wife, Caitlin. Credit: : Lebrecht Music & Arts / Alamy Stock Photo
Books associated with this article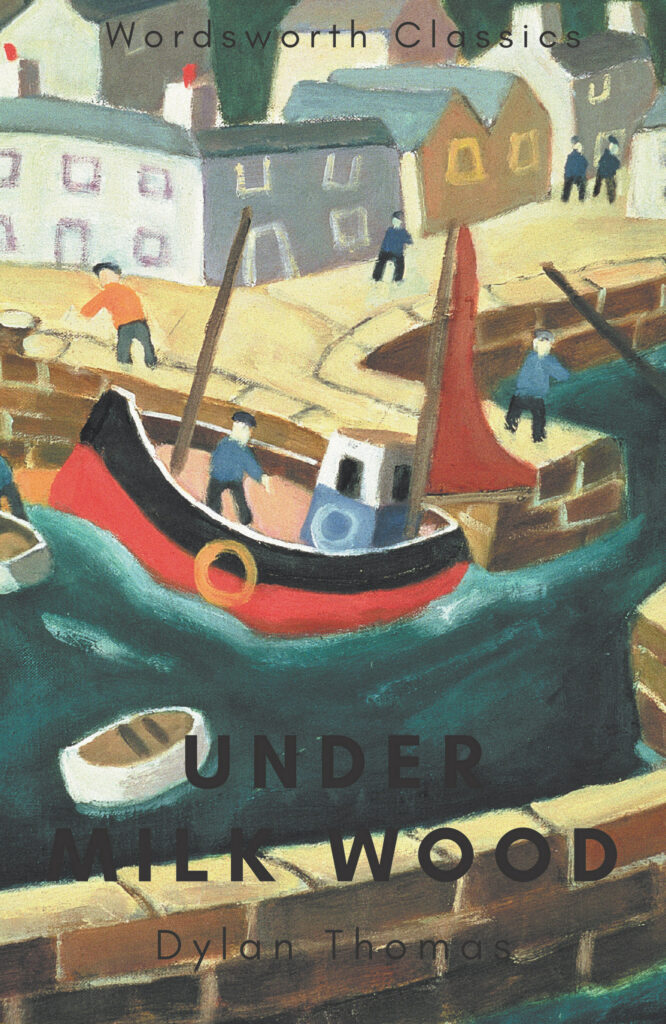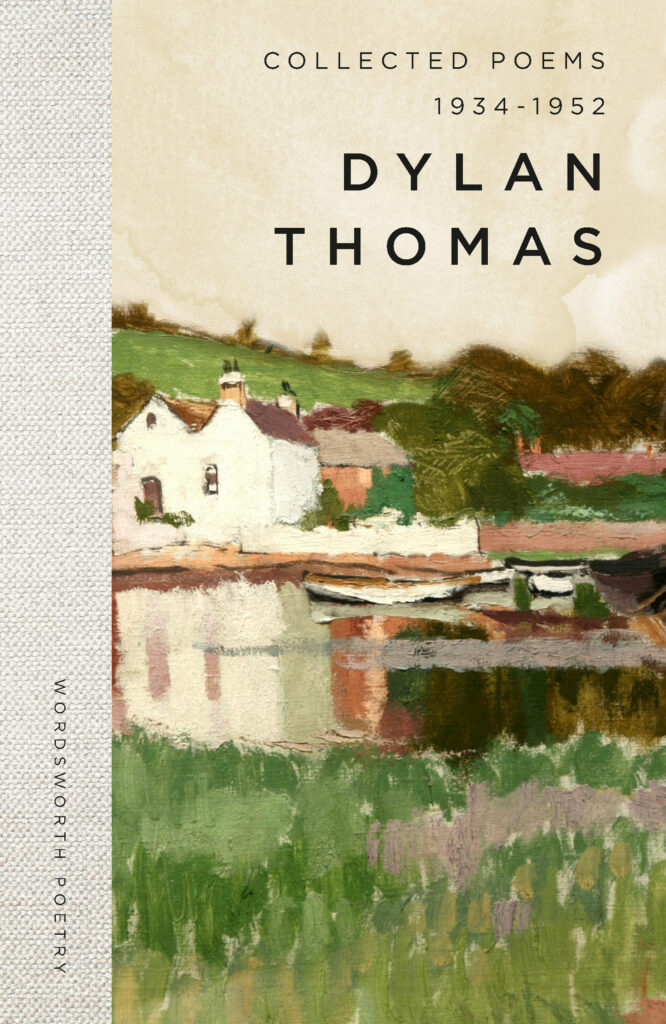 Collected Poems 1934-1952