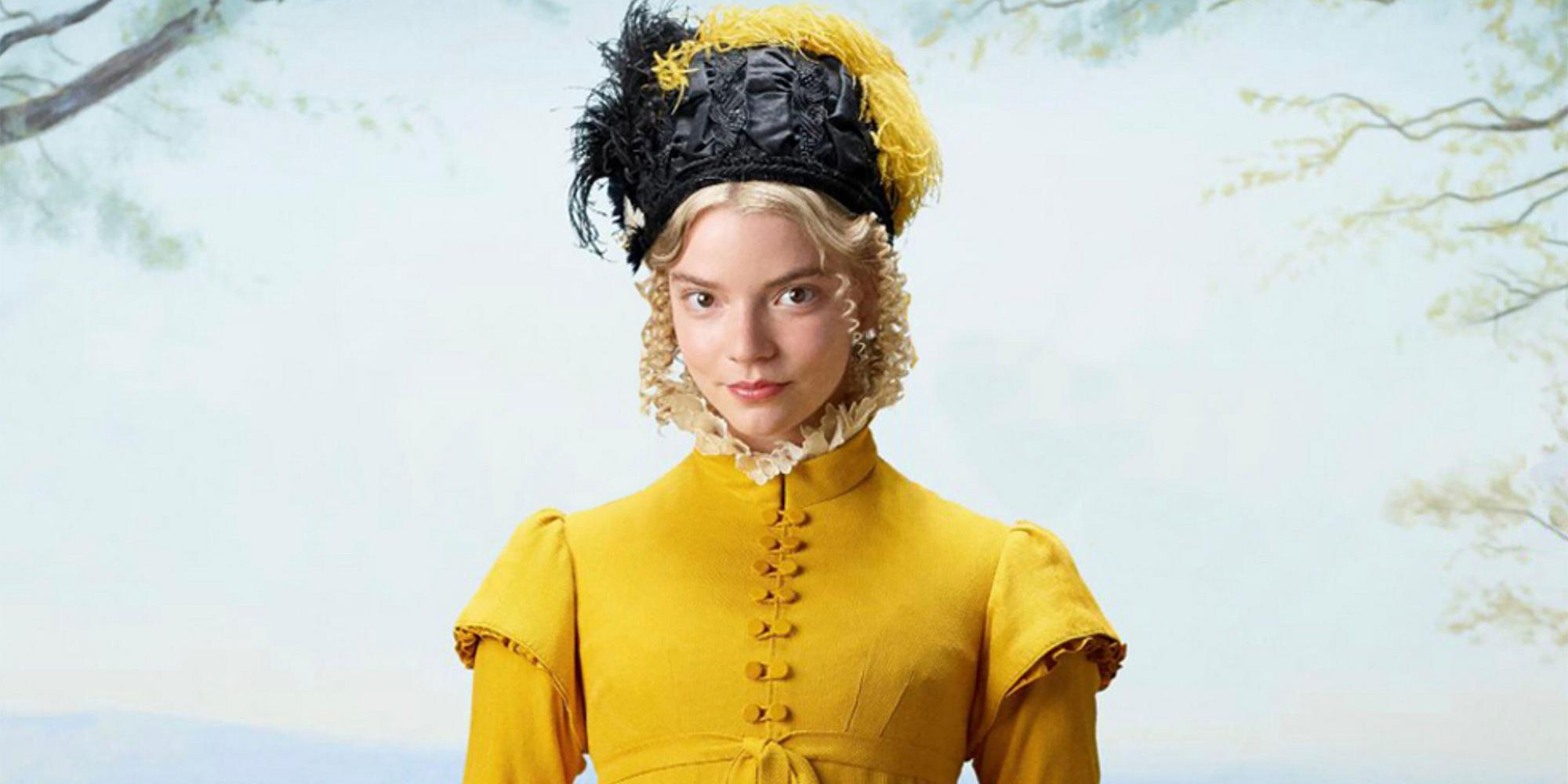 David Stuart Davies looks at Emma
David Stuart Davies looks at Jane Austen's 'Emma', the latest classic to get a makeover on the big screen.
'Emma Woodhouse, handsome, clever, and rich, with a comfortable home and happy disposition… and had lived nearly twenty-one years with very little to distress or vex her.'
There is a popular belief in some quarters that Jane Austen's novels are in the same category as the Mills and Boon fantasy romances. In reality, this is far from the case. Not only have they expertly crafted tales of intrigue and hidden emotions, exposing social foibles and mores, seasoned with strong doses of irony, but they are also highly amusing.  These elements are not realised more effectively than in Austen's novel Emma. In this book, we find all the characteristic skills of the author that make her such a joy to read.
The story is set in the fictional village of Highbury and the surrounding estates of Hartfield, Randalls and Donwell Abbey. In this rural English, backwater life is quiet and settled; nothing ever happens, much to the dismay of young Emma Woodhouse.
Before she began work on the novel, Austen wrote, 'I am going to take a heroine whom no one but myself will much like'.  In her attempt to achieve this ambition, Austen initially presents Emma as a spoiled and self-satisfied snob. It is an indication that the author had deliberately subdued the high-spirited comedy of manners practised in her earlier novels to offer instead a study in development and education. Emma changes from being vain, blind to her own emotions and dangerously insensitive to the feelings of others, in a slow painful process toward maturity. Nevertheless, in this study of growth and development, the plot does also provide opportunities for humour and satire.
After the marriage of her companion, Emma is left alone with her widowed hypochondriacal father. With time on her hands, this restless creature sets about arranging the lives of her friends. She sees herself as a romantic puppet master. However, she greatly overestimates her own matchmaking abilities; she is oblivious to the danger and confusion that can arise when meddling with other people's lives. She is even unaware of her own desires. The complications and misunderstanding that this creates provide much of the humour and suspense in the novel.
Through the character of Emma, Austen subtly satirises her society's obsession with social distinction. At the beginning the novel, the heroine is confident she knows who 'the chosen and the best' is in her closed community and who constitutes the 'second set'. In keeping with her social code, Emma discourages a simple country girl, Harriet Smith, whom she befriends, from pursuing a relationship with Robert Martin because, as Emma maintains, 'he is not a 'gentleman' and therefore is destined to become, 'a completely gross, vulgar farmer, totally inattentive to appearances, and thinking of nothing but profit and loss.'
Instead, Emma attempts to present Harriet as a paragon of accomplishments and charm with a view to marrying the local clergyman. Although this ploy fails, it does convince Harriet that she is the superior being that Emma claims to be, which causes further problems regarding Emma's own love life. In Emma, Austen weaves a pleasingly adroit comedy of manners, which provides insight into the attitudes to class, social status and marriage in the early nineteenth century.
Jane Austen (1775 – 1817) wrote novels which share a single narrative base in the romantic comedy, tracing the experiences of young women on the path to marriage, a path, ironically, the author never took herself. Critics agree that her three major works are Mansfield Park
(1813), Emma (1815) and Persuasion (1818) (published posthumously). They all demonstrate her maturity as a novelist. Emma in particular shows her attempt to vary the formula of her previous novels by presenting a heroine who is introduced as a foolish, selfish girl and ends as a bright, sensitive young woman fully deserving of her happy ending.
Remarkably, Jane Austen's novels did not prove especially popular in her own lifetime, although Emma was reviewed favourably by Sir Walter Scott and the Prince Regent was also an admirer and placed pressure on Austen to dedicate the book to him.  This did not please her particularly, but she could not refuse. A contemporary poet, Samuel Rogers, wrote in 1816: 'Let me entreat you to read Emma – it is the perfection of novel-writing.'
The machinations of Miss Emma Woodhouse have been the subject of many adaptations for film, TV, radio and stage. Too many in fact to list all of them here but amongst the most worthy or interesting is the 1996 movie starring Gwyneth Paltrow. It was written and directed by Douglas McGrath who 'fell in love' with the novel while he was an undergraduate at Princetown University. He believed the book would make a great film, but he had to wait some years before he had a chance to work on the idea. The movie was well-received. Variety stated: 'A fine cast, speedy pacing and playful direction make this a solid contender for the Austen sweepstakes.'
The same year there was a four-part BBC television series with Romola Garai in the title role. The general opinion was that the performances were edging their way to caricature, which is always a danger with an Austen adaptation. Now there is yet another film version released on Valentine's Day 2020. It is described by the producers as 'a comedy drama' and from the clips, I have seen it would appear the movie is pressing heavily on the comedy button. The screenplay is by respected New Zealand novelist Eleanor Catton. This is her first foray into screenwriting. The director, Autumn De Wilde, is also making her film debut with this feature. Emma is played by Anya Taylor-Joy and the rest of the cast is made up of stalwart British performers including Bill Nighy, Rupert Graves and Miranda Hart.  Critics who have had a pre-release peek at the movie are, on the whole, very positive about it. Caryn Jones noted in the Hollywood Reporter that the film is 'a largely faithful and unchallenging adaptation, beautifully staged and sharply acted by a cast adept at balancing wit and romance.'
'Wit and romance', eh? Well it's all there in the book.
Image: Anya Taylor-Joy in the 2020 film adaptation. Pictorial Press Ltd / Alamy Stock Photo 
Books associated with this article