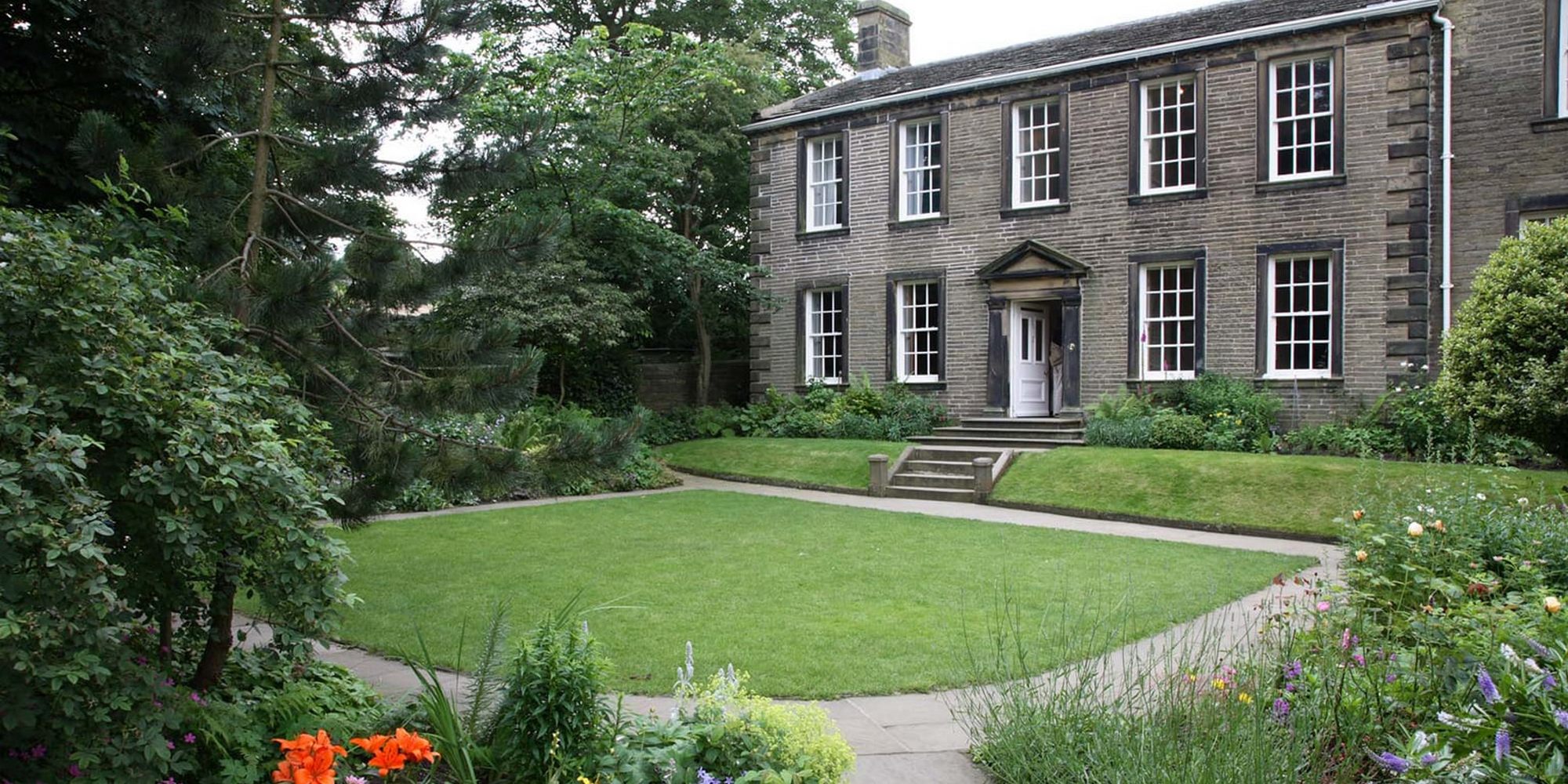 The Brontës at Haworth
Sally Minogue revisits the Brontë Parsonage Museum.
Haworth has always been a mean sort of place – steeply descending streets whose stone houses are indelibly stained by industrial grime, perched on the edges of Keighley and Bradford and so never quite free of urbanisation. For its nineteenth-century dwellers, the moors beyond must have seemed a mockery to workers imprisoned in their small houses which also served as their workplaces, mainly for combing cotton. I remember my first visit with my mother, a dreamy-eyed Yorkshire girl steeped in the literature of the Brontës. Was this really where they grew up and where their imaginations flourished? Even when one escapes onto the moors, they have a grand beauty seen through the eyes of Romanticism, but they are also desolate and bleak, especially in the frequent wind and rain.
Now Haworth is smartened up but is marred in a different way by the inevitable tourist tat. And yet, and yet – the place still has a pull, an aura, and at the centre of this is the old Brontë Parsonage, since 1928 a museum to hold and conserve the many objects and artefacts associated with the family, and to act as a place of pilgrimage for all those who want to touch the hems of three remarkable women, Charlotte, Emily and Anne. Perhaps Branwell's dissolute life also helped to create what has often been called the Brontë myth.
When I returned recently, knowing so much more about their lives and work than I did on my first visit, and much more aware of the complicated relationship between the actuality of a writer's life and her imagination – I was stunned anew, caught up in the dreaminess of my younger self, and felt, in those modest rooms, the redolence of their lives and of their extraordinary literary achievements. For this is no myth, it is full of hard facts: the early deaths of their mother and elder sisters, the decline and shame of Branwell who had been the family's great hope, their father's dependence on their care, Charlotte's attempt at escape to Brussels which brought only more pain with her unrequited love for M. Heger, and the eventual death of Branwell, Emily and Anne in quick succession leaving Charlotte to carry on alone.  But in terms of their life chances, the Brontës were lucky in comparison with those around them, the Haworth parishioners: the Babbage report of 1850, lobbied for by Patrick Brontë, records that 40% of those born there died before the age of six, and of those who survived, the average life expectancy was 25.8 years. The mortality rate in Haworth was far higher than in surrounding communities, partly because of unusually poor sanitation, with privies often shared by several households, 50 open middens, and raw sewage regularly washed by heavy rain down the streets. Effluent from the overcrowded graveyard, on a hill, and abutting the Parsonage, washed into the water supply. Add to this the inherent risks and appalling conditions of the unregulated textile industry at that time, and a lot of Haworth resident makes the Brontës' life and home (which was protected from some of these conditions by its lofty position, its better sanitation, and its healthier living conditions and nutrition) look secure and comfortable.
It is the life, not the death, that so impresses in these rooms that commemorate them by simply preserving their home much as it was. Here the siblings imagined, from an early age, whole new worlds peopled with theatrical figures; and once they had settled into the act of imagination and the sheer pleasure and freedom of writing of what was beyond themselves, the three sisters wrote their more mature works, first poems and then novels. From an extremely circumscribed life, socially and educationally, they found the temerity to push that work forward and eventually to publish it. It is that unwonted confidence from a trio of women, who no doubt were dismissed by many locally as sorry spinsters, that allows us still to read their extraordinary works. Incidentally, the Wordsworth imprint is well represented in the Museum's bookshop!
Books associated with this article