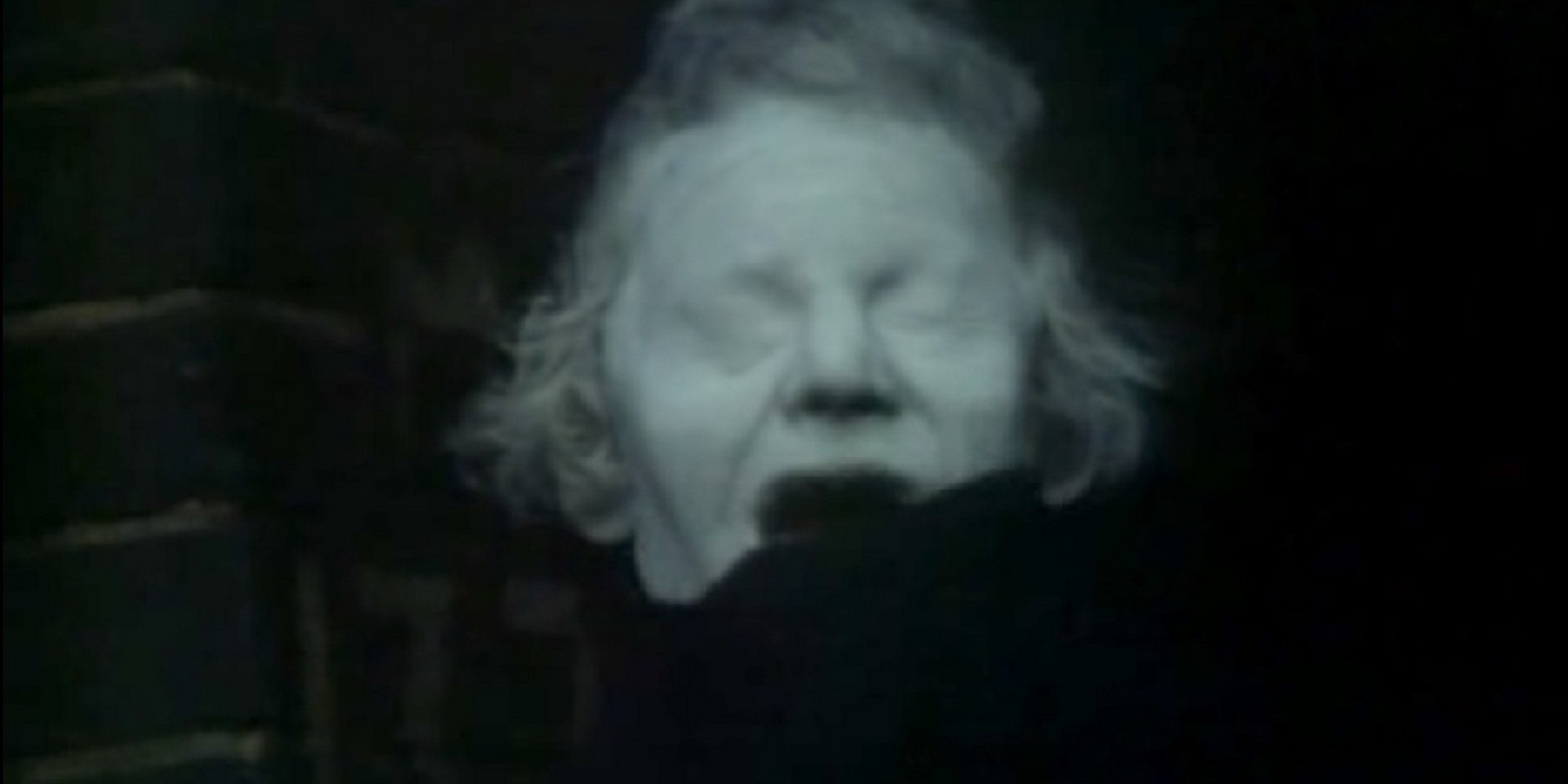 Ho Ho Ho – Boo!
David Stuart Davies looks at the tradition of ghost stories at Christmas.
'Nothing satisfies us on Christmas Eve but to hear each other tell authentic anecdotes about spectres. It is a genial festive season and we love to muse upon graves, and dead bodies, and murders, and blood.'
Jerome K. Jerome
The practice of reading and telling ghost stories at the festive season has now become a tradition, one that is suited to the cold dark nights when evening shadows begin gathering at noon. A fact that Dickens noted in his famous ghost story, A Christmas Carol: 'The church clocks had only just gone three, but it was quite dark already – it had not been light all day…'
Winter gloom and the inclement weather add a frisson of pleasure to staying cosy indoors and reading a spooky tale, especially as the dark elements of such narratives contrast with the brightness and jollification of the season in a strangely satisfyingly way.
Dickens wrote A Christmas Carol just before Christmas 1843. This was the same year that the first commercially produced Christmas card was sent, and Dickens's story both reflected and influenced a growing trend for marking Christmas with secular celebrations. It is not quite true that Dickens invented the modern Christmas, although he made a major contribution to it, he certainly started the ball rolling when it came to the popularity of ghost stories at the festive season. After the success of A Christmas Carol, he seemed obsessed with Christmas ghosts and wrote a seasonal chiller nearly every year such as 'The Haunted Man and the Ghost's Bargain' (1848), a full-length novella, in which we can see Dickens playing around with elements that went to make up A Christmas Carol.
These two ghost stories are typical of the majority of Dickens' general approach to the genre. Essentially they are moral tales where the central character learns a lesson and there is usually a happy end: 'God Bless Us All, Everyone'.
So, while we may regard Dickens as the Father of the Ghost Story, the moralising and sentimentality and the inevitable happy endings of these tales are far removed from ghost stories as we now perceive them. Dickens' ghosts are used to rectify a human situation – not for any evil or unexplained purpose. However, towards the end of his life, Dickens penned a real frightener. 'The Signalman' is a chilling modern ghost story; there is no moralising in this unsentimental shocker, which is ideal for a Christmas read.
The popularity of Dickens' ghost stories prompted other writers, such as Amelia B. Edwards, E. Nesbit, Wilkie Collins, Sheridan Le Fanu and Thomas Hardy to provide readers with supernatural tales for the Christmas season. Towards the end of the nineteenth century, the tradition of a feast of Yuletide chillers appearing in print was well established. A number of magazines included ghost stories in their Christmas editions – The Strand, Pall Mall Magazine, Blackwood's and Cornhill, among many others.
The master of the ghost story is Montague Rhodes James who refined the practice of raising goose pimples of unease into an art form. It was while he was lecturing at Cambridge that he began writing ghost stories to be read aloud. In late 1893 M.R. James presented the first of his haunting stories, 'Canon Alberic's Scrapbook' (originally called 'A Curious Read'), to the Chitchat Society, a regular meeting of college associates with a literary bent, mostly from Kings and Trinity. The story was a great success and this became the first of many similar occasions. It is not clear when the ritual of James reading of one of his ghostly tales to a select gathering of friends at Christmastime began, but the practice was well underway by 1903 when he delighted and chilled his audience with one of his most frightening stories, 'Oh Whistle and I'll Come to You, My Lad.'
On these festive occasions, the party would adjourn to James' quarters after dinner to hear the new story. Oliffe Richmond, a member of these Christmas audiences, described such an occasion in his unpublished memoir:
'Monty disappeared into his bedroom. We sat and waited in the candlelight… Monty emerged from his bedroom, manuscript in hand, at last, blew out all the candles but one, by which he seated himself. He then began to read…'
The notion of a dimly lighted room with a group being held spellbound by the narrator of a spooky story is a popular one. Henry James used this technique to introduce his unsettling demonic tale that forms the centrepiece of The Turn of The Screw. The novella begins thus:
'The story had held us, round the fire, sufficiently breathless, but except the obvious remark that it was gruesome, as on Christmas Eve in an old house a strange tale should essentially be, I remember no comment uttered till somebody happened to note it was the only case he had met in which such a visitation had fallen on a child.'
Perhaps the most successful book featuring a spectacularly blood-curdling spectre published in the last forty years is Susan Hill's The Woman in Black. This novel opens with a ghost storytelling session: 'Yes', said Will, his voice unsteady with both excitement and laughter. 'Just the thing for Christmas Eve, It's an ancient tradition.' We are told that these tales are of, 'dripping stone walls of uninhabited castles and of ivy-clad monastery ruins by moonlight, of locked inner rooms and secret dungeons, dank charnel houses and overgrown graveyards, of footsteps creaking upon staircases and fingers tapping at casements, of howlings and shriekings, groaning and scuttlings and the clanking of chains, of hooded monks and headless horsemen…' Hill goes on for another four lines virtually exhausting the genre. What a fun evening that must have been – for it is the case that ghost stories are fun. They may well create a temporary frisson of fear, but you are safe in the warm with that reassuring voice whispering to you that 'it's only a story.' Why not join in the fun and gather a few friends around the hearth this year to regale them with a juicy spectral story. Dip into the works of M.R. James or Dickens or Amelia B. Edwards or W.F. Harvey or any of the many practised wordsmiths who can conjure up a story of terror involving the returning dead.