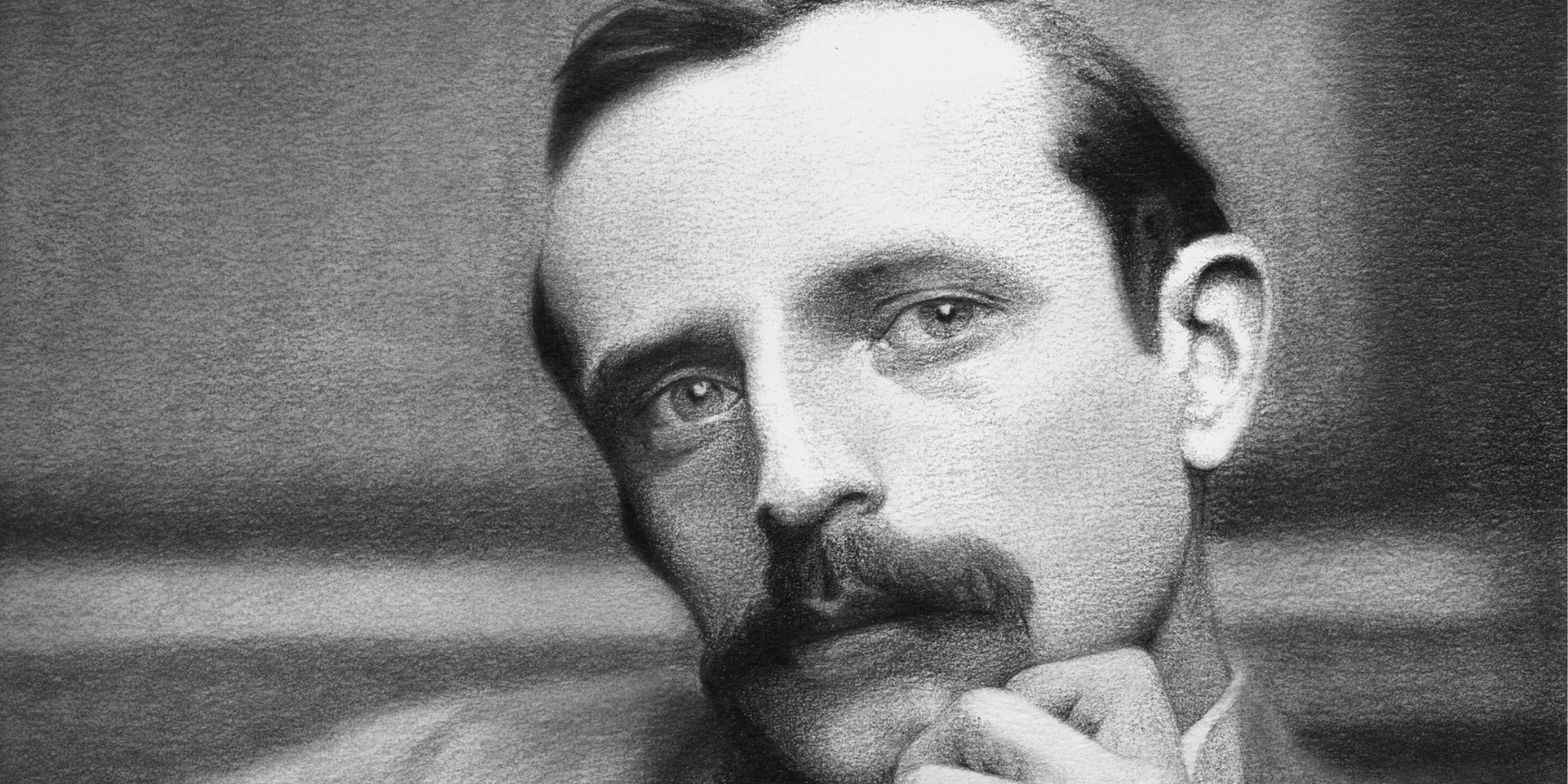 J. M. Barrie – The Father of Peter Pan
David Stuart Davies looks at the author of Peter Pan, one of the best-loved of children's books.
'Nothing that happens after we are twelve matters very much'
The final decades of the nineteenth century were remarkable in the realms of literature. In Britain, a group of writers, who all knew each other and who all were born within a few years of each other, created a series of mythical characters which have become literary icons. In this charmed circle, there was Bram Stoker (Dracula), Arthur Conan Doyle (Sherlock Holmes) Robert Louis Stevenson (Dr Jekyll & Mr Hyde), Oscar Wilde (Dorian Gray) and J. M. Barrie (Peter Pan).
James Matthew Barrie was born on 9 May 1860, in Kirriemuir, Scotland. From a very young age he had always wanted to be an author and, despite pressure from his family to enter the ministry, after graduation from Edinburgh University, he began work as a journalist, before turning his hand to writing fiction.  After having some success with a series of novels, all set in Scotland, he moved to London and began to write for the theatre.
His greatest literary achievement was the play Peter Pan, which had its first stage performance on 27 December 1904. The magical drama is about a young boy who never grew up and his adventures with the children of the Darling family in Neverland. While Peter Pan brought Barrie fame and wealth, it overshadowed his other writings, which, it is true to say, were not always artistically or as financially successful.  In 1888 he published a novel Better Dead privately and at his own expense, but it failed to sell.  Barrie also authored Jane Annie, a comic opera for Richard D'Oyly Carte in 1893, which was a dismal failure.
Barrie's private life was somewhat unusual. He became acquainted with actress Mary Ansell in 1891 when he asked his friend Jerome K. Jerome to find him a pretty actress to play a role in his play Walker, London. The two became friends, and she helped his family to care for him when he fell very ill in 1893 and 1894. They married in his home town of Kirriemuir on 9 July 1894, shortly after Barrie recovered from his illness, and Mary retired from the stage. Despite Barrie's love of children, the couple did not have any and it is generally believed that the marriage was not consummated.
In 1908, Mary began an affair with Gilbert Cannan, a man twenty years younger. When Barrie learned of their relationship, he demanded that she end it, but Mary refused. To avoid the scandal of divorce, he offered a legal separation if she would agree not to see Cannan anymore. She refused and so Barrie sued for divorce on the grounds of infidelity, which was granted in October 1909.  Knowing how painful the divorce was for him, some of Barrie's friends wrote to a number of newspaper editors asking them not to publish the story. In the event, only three newspapers did so. Barrie continued to support Mary financially even after she married Cannan, by giving her an annual allowance which was handed over at a private dinner held on her and Barrie's wedding anniversary.
Barrie compensated for the fact that he had no children of his own by involving himself with the Llewelyn Davies family after meeting the boys George, Jack and baby Peter in Kensington Gardens in 1897. He became a regular visitor to the Davies household. The character of Peter Pan was invented to entertain George and Jack with Barrie would pretend that their little brother Peter could fly. He claimed that babies were birds before they were born and that is why parents put bars on nursery windows to keep the little ones from flying away. This grew into a tale of an infant who did fly away.
The father, Arthur Llewelyn Davies, died in 1907 and Barrie, their 'Uncle Jim', became even more involved with the family, providing financial support to them. Following their mother's death in 1910, he became the joint guardian of the boys. Barrie also had friendships with other children, both before he met the Davies boys and after they had grown up, and there has since been speculation that Barrie had an unhealthy interest in young boys but there is no factual evidence to support this.
In 1911, Barrie developed the Peter Pan play into the novel Peter and Wendy. The concept of the ageless child and parallel worlds is found in other of his plays, in particular, Dear Brutus (1917) and Mary Rose (1920). His other great theatrical success was The Admirable Crichton (1902) a fanciful piece which concerns an aristocratic family shipwrecked on a desert island. Unaccustomed to looking after themselves, it falls to the butler, Crichton, to show them how to survive and eventually he becomes their respected ruler on the island. He even has a romance with young Lady Mary. However, once they are rescued the old status quo is restored and their relationship is doomed. The play deals with serious class issues that were controversial at the time. Originally Barrie had considered a more outré resolution to the drama, providing an upbeat ending with Crichton and Lady Mary continuing their affair– but he decided 'the stalls wouldn't stand it'. In other words in Britain, one must know one's place and stick to it.
The play enjoyed long runs in London and on Broadway. There have been several film and television movies of the story, most notably in 1957 with Kenneth More in the title role. A musical adaptation, A Proper Place, by Leslie Becker and Curtis Rhodes, will be staged by the Village Theatre of Issaquah, Washington, with its premiere performance scheduled for March this year.
In April 1929, Barrie gave the copyright of the Peter Pan works to Great Ormond Street Hospital, the leading children's hospital in London. His final play was The Boy David (1936), which dramatised the Biblical story of King Saul and the young David. Like the role of Peter Pan, that of David was played by a woman, the actress Elisabeth Bergner, for whom Barrie wrote the drama.
Barrie died of pneumonia on 19 June 1937 and was buried at Kirriemuir. His birthplace at 4 Brechin Road is maintained as a museum by the National Trust for Scotland
Books associated with this article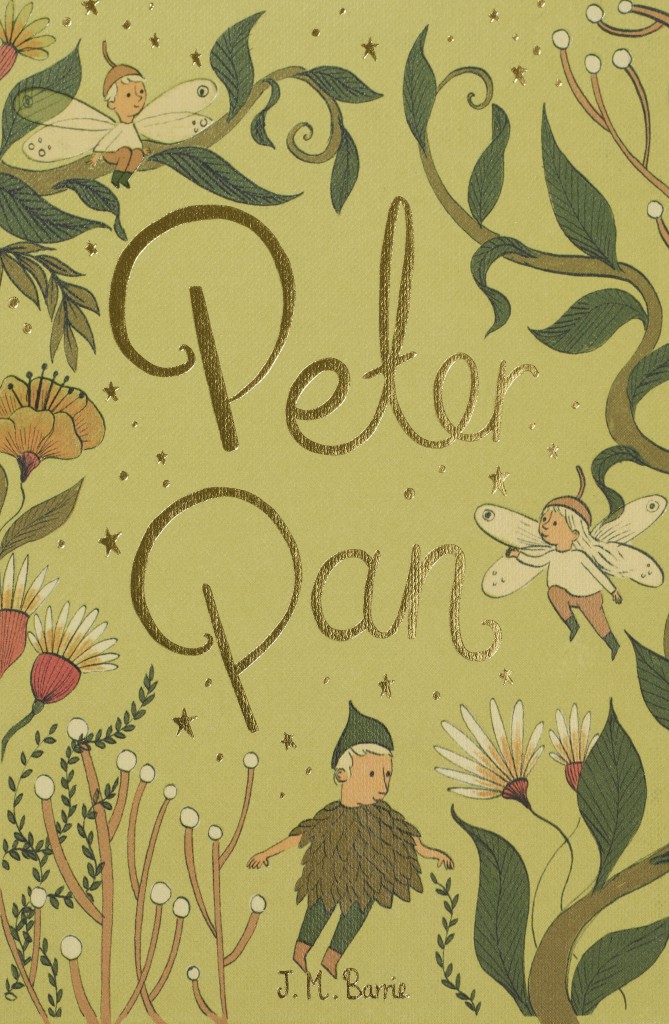 Peter Pan (Collector's Edition)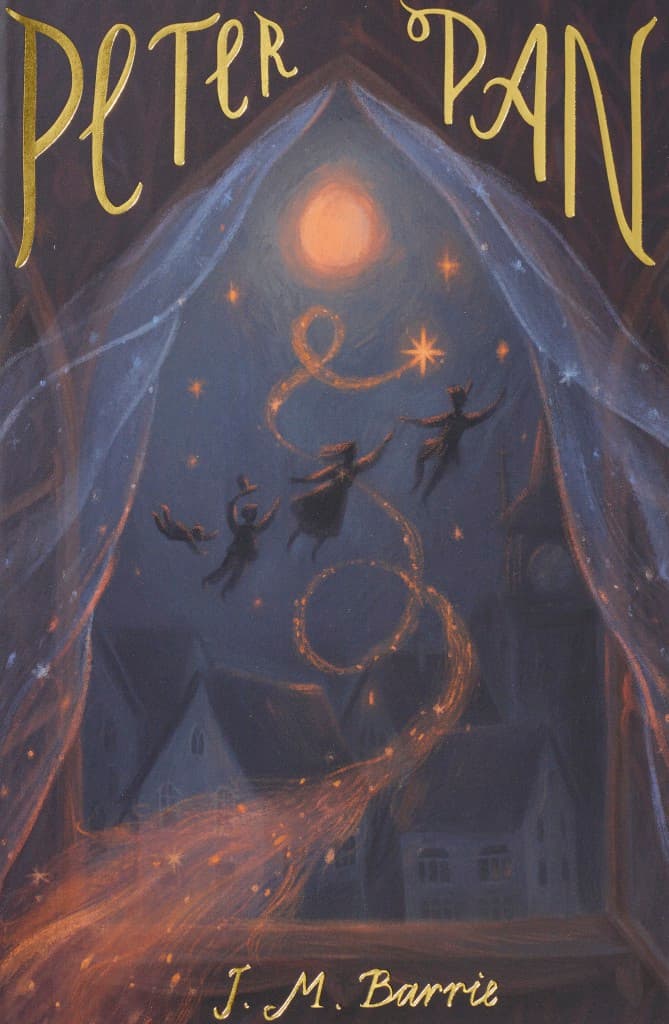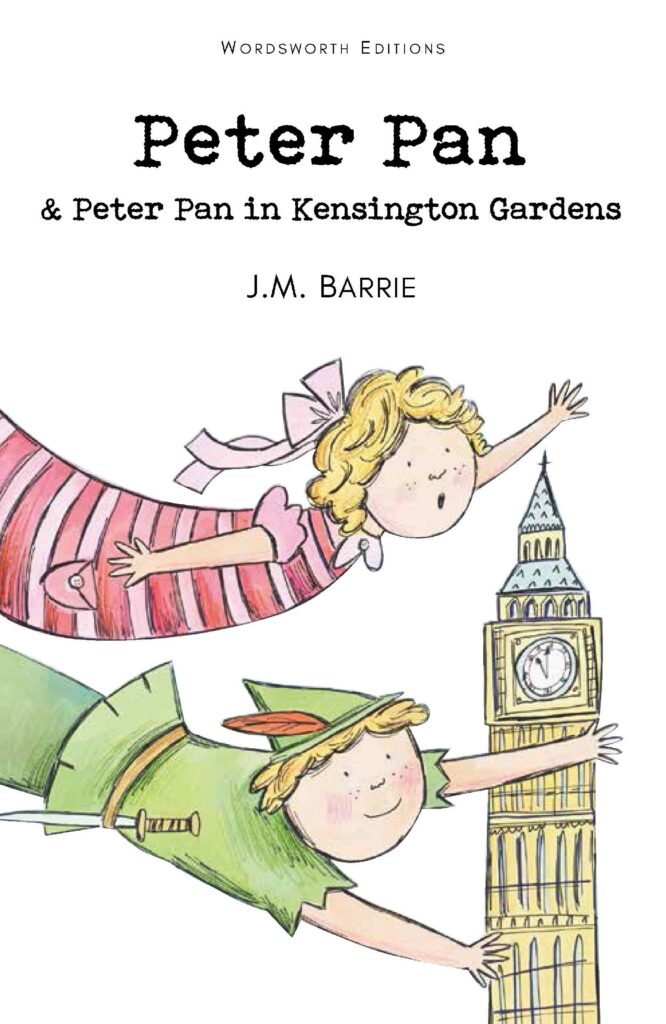 Peter Pan & Peter Pan in Kensington Gardens