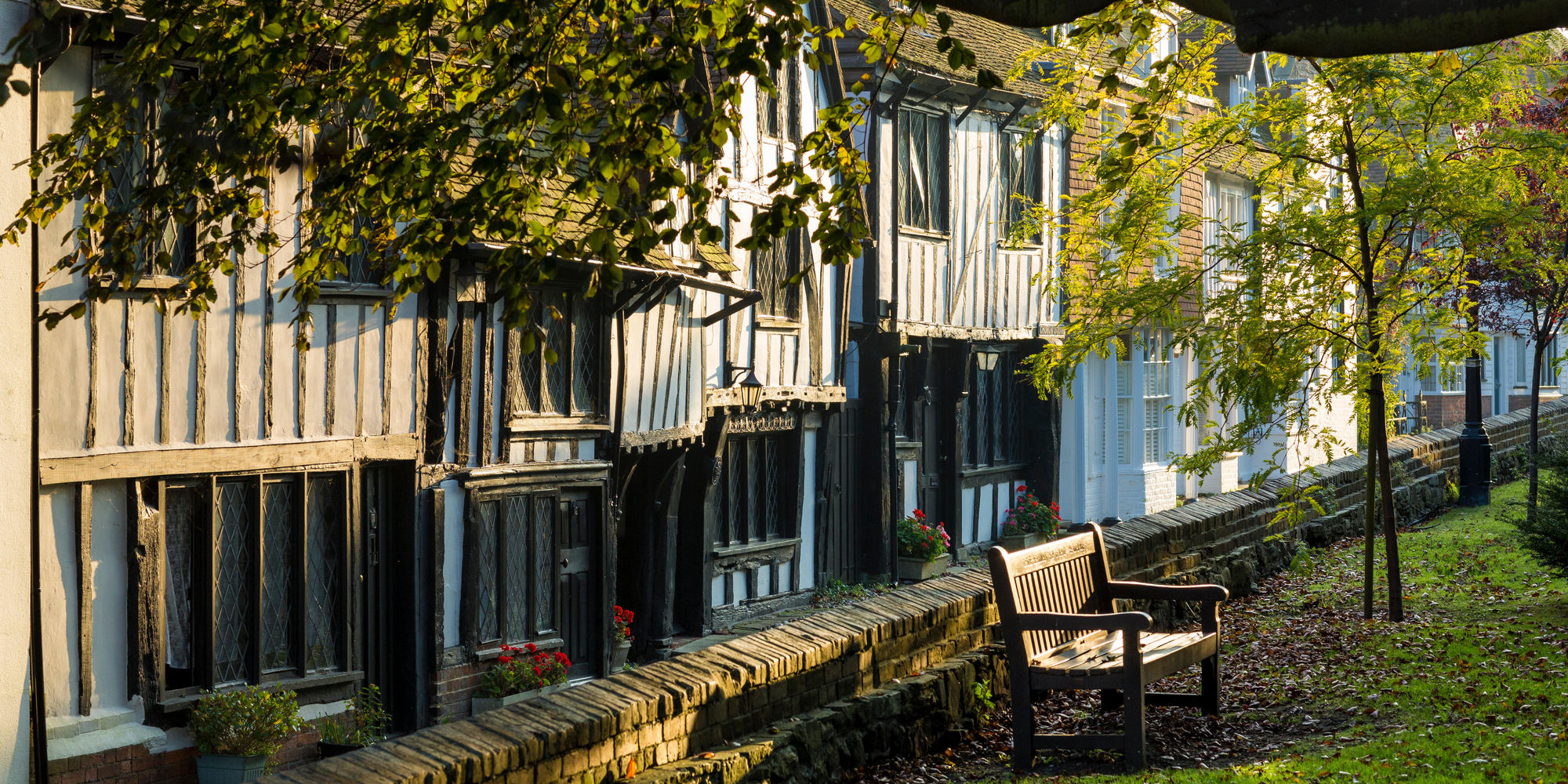 David Stuart Davies looks at Mapp & Lucia
David Stuart Davies looks at E.F. Benson's much-loved comic creations, Mapp & Lucia.
Edward Frederic Benson (1867 – 1940) was an English novelist, short story writer, biographer and archaeologist. He found literary fame creating fiction in two genres: that of the ghost story and comic tales featuring the snobbish rivals, Mapp and Lucia.
The main setting of four of the Mapp and Lucia books is the Sussex seaside town of Tilling, which is based on Rye. Benson lived there for many years and served as mayor from 1934 until his death. Benson's home, Lamb House, was the model for Mallards, Mapp's and ultimately Lucia's home in the Tilling series. Lamb House, situated in the heart of Rye, was a magnet for writers. Before Benson lived there it was the home of Henry James, and then later that of Rumer Godden. It is now open as a museum.
The Mapp and Lucia series of novels and stories, written with the author's tongue firmly in his cheek, is a take on the antics of the privileged classes in the little community of Tilling in the years between the two world wars. It is a world where no one is bothered by having to work for a living and the sun always seems to be shining. There is a desperate need for the folk of the town to appear superior to their neighbours, which prompts them to indulge in a great deal of feverish and sometimes underhand activity in an ongoing competition of one-upmanship. Snobbery is rife and the main characters' sole purpose is to prompt envy and admiration in others. Miss Elizabeth Mapp and Mrs Emmeline `Lucia' Lucas battle to reign supreme in the social order of the town. Using as their deadly weapons extravagant garden parties, glamorous bridge evenings and flamboyant teas, the two combatants strive to out-charm each other – and the rest of the local inhabitants – in order to become the Queen of Tilling-on-Sea. They plan their schemes with military precision and while not all their endeavours are successful, they all prove highly amusing for the reader.
We encounter Lucia in the first novel Queen Lucia when she is living in the village of Riseholme with her meek husband, her 'prince consort' Pepino and her outrageously camp 'gentleman in waiting' Georgie. Lucia grows weary of Riseholme and ups sticks, swooping down upon the picaresque seaside village of Tilling with camp Georgie in tow. Once settled, she duly sets about conquering the local social scene but is stymied by the waspishly-dispositioned incumbent First Lady, Miss Elizabeth Mapp, and the battle lines are drawn.
Miss Mapp sits at her window consumed by 'chronic rage and curiosity' as she surveys her neighbours and plots to demean them while elevating herself. Benson performs a remarkable feat in creating characters who on the surface are malicious snobs, egotists, bullies and hypocrites and yet emerge as amusing and strangely endearing individuals. The novels are rich in satire while at the same time providing highly frantic moments of broad comedy. However, having said that, in this world of heightened reality, Benson also injects elements of truth and perception regarding the small-minded nature of such individuals who, of course, do exist in real life if not in such extreme and farcical guises.
Much of the humour is derived from the tension between Mapp and Lucia's attempts to keep looking relaxed and serenely in charge of events whilst simultaneously planning each other's downfall. Mapp is often forced to dive without dignity into all sorts of dykes and ditches to avoid being caught spying on her rival while Lucia also finds herself caught in compromising circumstances which cause her to feign pleasure and admiration while seething impotently at one social event or another.
Other characters in the stories are broadly drawn and provide an added source of humour. These include the aforementioned effete and fussy Georgie; the bumbling Indian ex-pat Mr Wyse; and the pompous Major Benjy.
In chronological order, the novels are: Queen Lucia (1920); Miss Mapp (1922); Lucia in London (1927); Mapp and Lucia (1931); Lucia's Progress (1935) (published in the U.S. as The Worshipful Lucia); Trouble for Lucia (1939).
After Benson's death, the saga was continued by a series of writers, most notably Tom Holt and Guy Fraser-Simpson but, as is usually the case with books not written by the original authors, there was an element of tiredness and a sense of repetition with these later stories. They lack the freshness of the originals.
There have been two notable television productions based on Benson's books. In the 1980s, London Weekend Television presented a very successful series with a superb cast including Prunella Scales as Mapp, Geraldine McEwan as Lucia, Denis Lill as Major Benjy Flint, and Nigel Hawthorne as Georgie. The series was filmed in Rye and neighbouring Winchelsea.
In 2014 a three-part adaptation of some of the novels scripted by Steve Pemberton (of The League of Gentlemen and Inside Number 9 fame) was broadcast on BBC One. It starred Miranda Richardson as Mapp and Anna Chancellor as Lucia with Pemberton as Georgie and Mark Gatiss as Major Benjy. While this series lovingly created Benson's world and was warmly received by the critics, the viewing figures were disappointing and plans for a further series were dropped.
Brilliant as both these two series were (and they are still both available on DVD), the exaggerated nature of the tales and the characters does lose some of their piquancy when seeing them brought to a more prosaic life on the screen. In essence, Mapp and Lucia and the other comic inhabitants of the Tilling world are creatures of the imagination stimulated by the written word rather than flesh and blood characters assuming a strange physical reality. Benson's prose draws you into his amusing off-kilter world in a far more successful and endearing fashion than a realistic dramatised version is able to achieve.
Image: Church Square in Rye, East Sussex. Credit: Christopher Ison / Alamy Stock Photo
Books associated with this article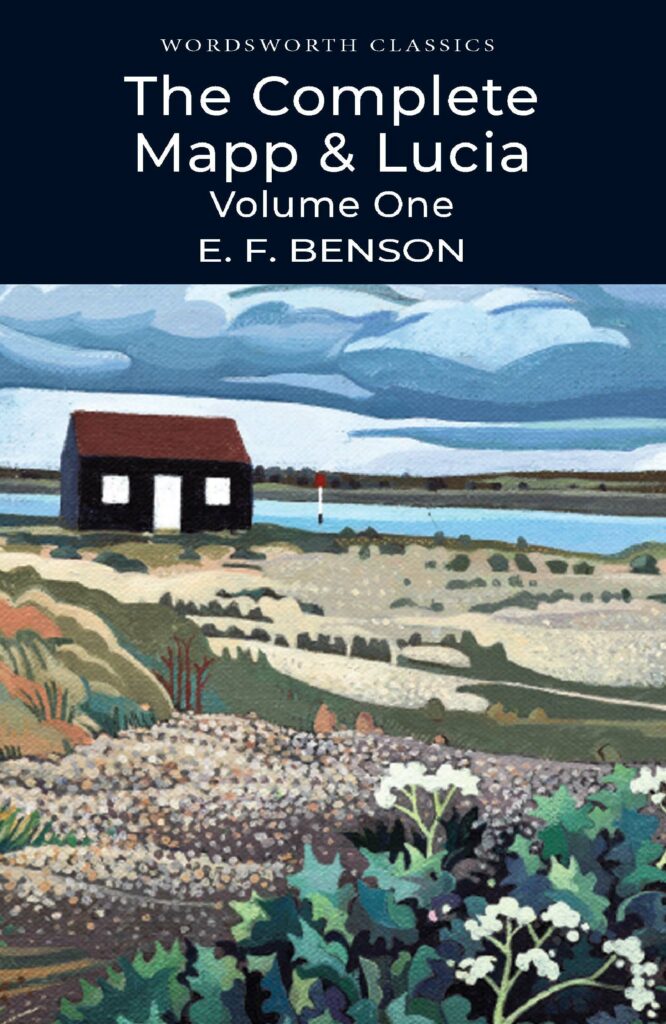 The Complete Mapp and Lucia Volume One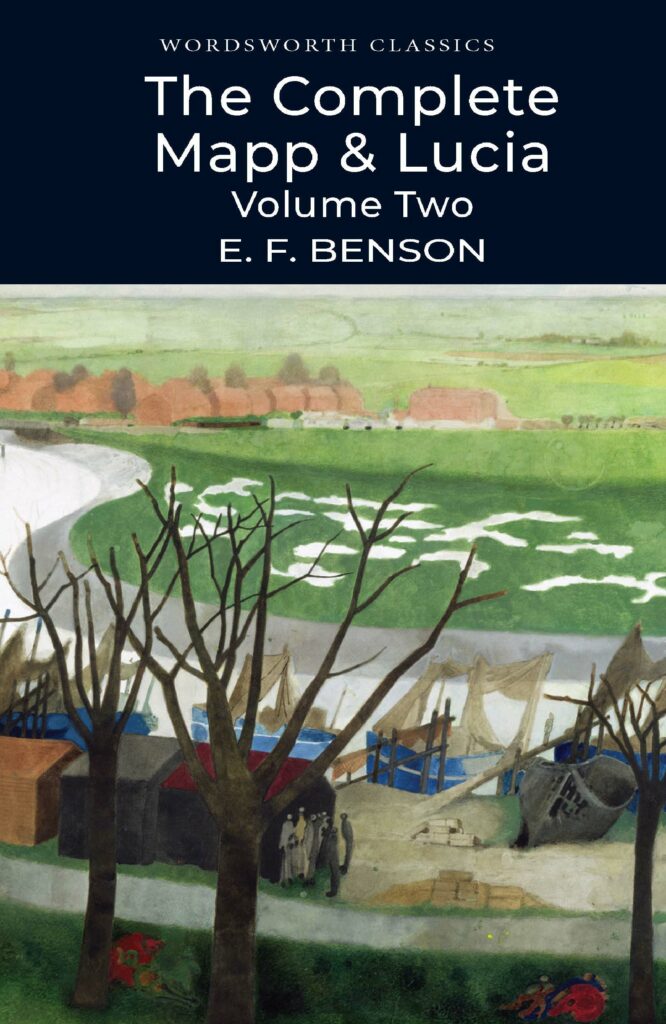 The Complete Mapp and Lucia Volume Two