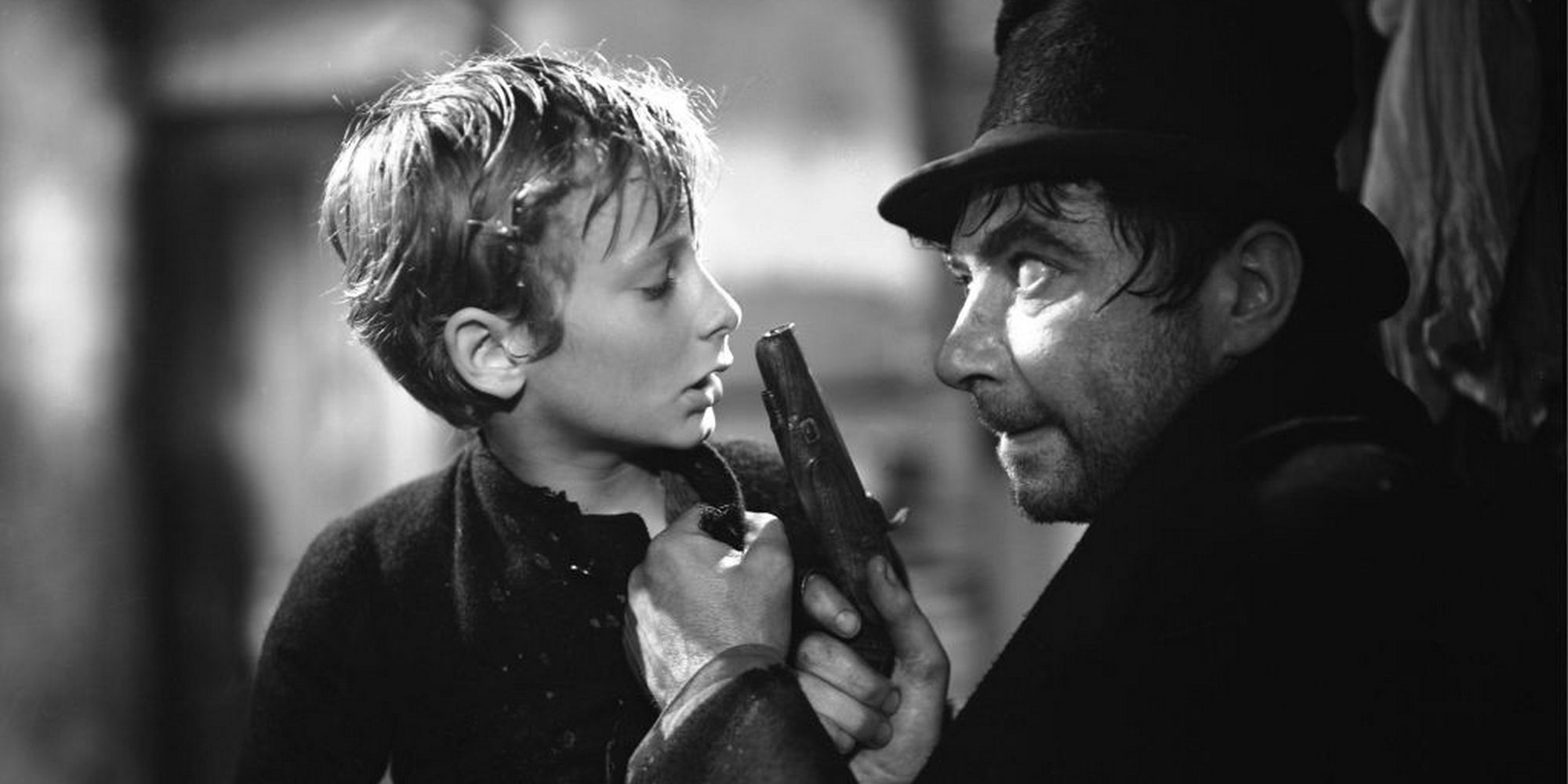 David Stuart Davies looks at one of Dickens' most popular novels
'He was badged and ticketed, and fell into place at once – a parish child – the orphan of the workhouse – the humble, half-starved drudge- to be cuffed and buffeted through the world- despised by all, and pitied by none.'
Oliver Twist or the Parish Boy's Progress was Charles Dickens' second novel, written when he was only twenty-five. For such an early work it is a remarkably accomplished and sophisticated novel. It was published in serial form in monthly instalments in the magazine Bentley's Miscellany, from February 1837 to April 1839. Readers waited avidly for the next episode in the story, which partly accounts for the fact that each chapter ends with a 'cliffhanger' to hold the reader's interest until the following month.
Oliver Twist is an orphan, born in a workhouse and sold into apprenticeship with an undertaker who treats him badly. After escaping, he travels to London, where he meets Jack Dawkins, an expert pickpocket known as the 'Artful Dodger'. Dawkins is a member of a gang of juvenile pickpockets led by the elderly criminal, Fagin who enlists the young Oliver into his gang of thieves. It is through Fagin that Oliver encounters one of Dickens' most gruesome villains, Bill Sikes.
The novel is notable for its unromantic portrayal of criminals and their sordid lives, as well as for exposing the cruel treatment of the many orphans in London in the mid-19th century. Dickens not only wished to entertain his readers but also to inform them also of the terrible conditions children like Oliver had to endure. Dickens believed that the novel should be directed toward social reform. However, it is wrong to think that he was a propagandist who held idealistic goals as cures for the ills of the world. While he used his novel to point out truths about the corrupt and failing institutions of Victorian England that polite society tried to ignore and exposed the injustice and wretchedness inflicted by them, he did not suggest solutions for their failings.
In Oliver Twist Dickens' main weapon is satire and in this novel, he satirises the hypocrisies of his time, including child labour and the recruitment and corruption of children as criminals. His brutal exposure of society's failings did not always please those in authority. After reading the novel Lord Melbourne, the Prime Minister at the time, protested, 'It is all among workhouses and pickpockets and coffin makers. I do not like those things: I wish to avoid them. I do not like them in reality and therefore do not like to see them represented.'
The novel may have been inspired by the story of Robert Blincoe, an orphan whose account of working as a child labourer in a cotton mill was widely read in the 1830s. It is likely that Dickens's own youthful experiences may have also influenced the tale. His father John Dickens was incarcerated in a debtor's prison. As a result, the family sent young Charles to work in a blacking or shoe-polish factory where he suffered harsh conditions similar to those of Oliver Twist. Dickens was deeply marked by these experiences and rarely spoke of this time of his life. It is interesting to note that while employed at the factory he encountered a fellow worker by the name of Bob Fagin whose name he used as one of the villains in Oliver Twist.
The novel was a great success, building on the success of his first book, The Pickwick Papers (1836), firmly establishing Dickens' reputation as a major novelist. Within a few years, he had become an international literary celebrity, famous for his humour, satire, and keen observation of character and society.
Oliver Twist has been the subject of numerous adaptations for various media. Perhaps the greatest and most faithful interpretation of the novel is the 1948 British movie directed by David Lean. This beautifully photographed film captures the bleak brutality of the narrative and allowed Alec Guinness to give one of his greatest screen performances as Fagin.
One might think that this story as being unlikely material for a musical play, but Lionel Bart had other ideas. He wrote the music and lyrics to Oliver!, which premiered in the West End in 1960, enjoying a long run in London and later on Broadway. The plot of the original novel was considerably simplified for the purposes of the musical, with Fagin being represented more as a comic character than as a heartless villain. A film version appeared in 1968 starring Ron Moody, the original stage Fagin.
In 1997 there was an American made-for-television film from the Disney studio starring Richard Dreyfus as Fagin. Master Twist hit the big screen again in 2005 in a version directed by Roman Polanski and starring Ben Kingsley as Fagin. The film received positive reviews. A. O. Scott of The New York Times called it a 'bracingly old-fashioned' film that 'does not embalm its source with fussy reverence' but 'rediscovers its true and enduring vitality.'
Indeed, the story certainly has 'enduring vitality'. The richness of the prose and the skilful delineation of character are powerful elements which have ensured that the book has never been out of print. If you have never read it, now is the time to rectify that failure!
Quite recently I have involved myself in the world of Dickens' orphan hero in my new novel, Oliver Twist and The Mystery of Throate Manor, Urbane Publications. In this story, we find Oliver is now a young man in his late twenties and working as a solicitor. He has encountered his old associate Jack Dawkins, aka the Artful Dodger, who is still a bit of a rogue. Oliver takes Dawkins under his wing as his clerk in an attempt to civilise him and keep him out of trouble. Together they become embroiled in a dark and dangerous murder mystery.
Dickens' characters, like Oliver Twist, are so vibrant and memorable that they continue to fascinate well over a hundred years since they were created.
[Pictured above, John Howard Davies as Oliver Twist and Robert Newton as Bill Sikes in David Lean's 1946 film]
Details of David's new novel can be found here:
https://urbanepublications.com/books/oliver-twist-and-the-mystery-of-throate-manor/
Books associated with this article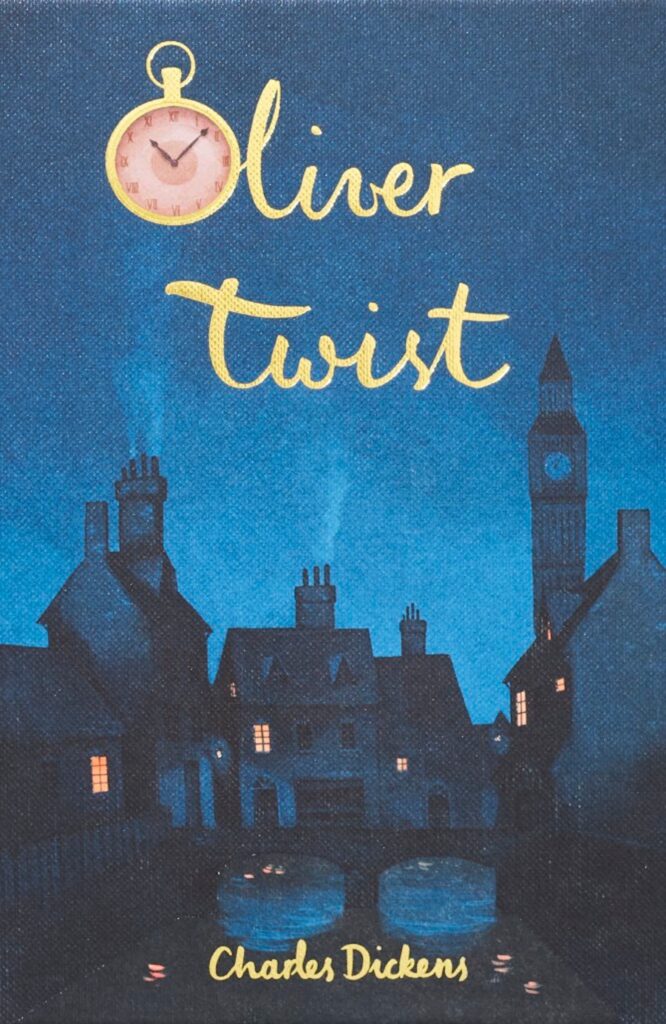 Oliver Twist (Collector's Edition)