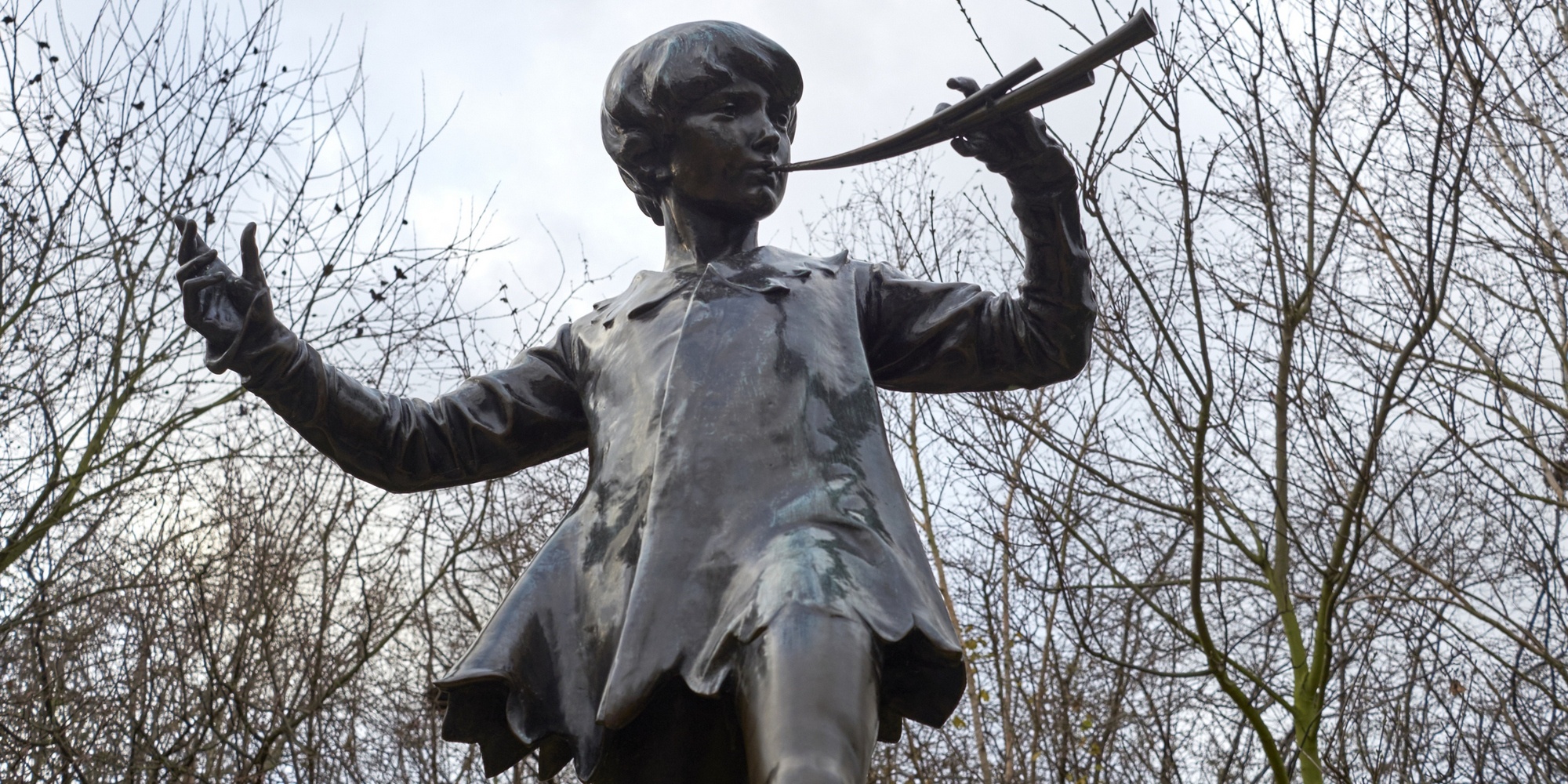 'All children, except one, grow up.'
In Part One of a two-part article David Stuart Davies looks at the perennially popular story of 'Peter Pan'.
Peter Pan, the boy in the little green suit of autumn leaves and cobwebs, was the magical creation of the Scottish writer James Matthew Barrie. Peter was originally invented to entertain two young boys with whom the author had become acquainted while strolling in Kensington Gardens in 1897. They had a baby brother called Peter and to amuse the boys Barrie pretended that the infant could actually fly.
Peter Pan first appeared as a literary character in a section of The Little White Bird, an adult novel that Barrie wrote in 1902 where Peter appears as a seven-day-old baby in the chapter entitled 'Peter Pan in Kensington Gardens'. The character struck a chord with readers and fascinated Barrie so much that he decided to write a play about him.
Peter Pan is fascinating and appealing, not just because of his youthful exuberance, nonchalant devil-may-care attitude and his ability to fly but also because he symbolises the recklessness and fearlessness of youth.
Peter spends his never-ending childhood having adventures on the mystical island of Neverland as the leader of the Lost Boys, interacting with fairies, pirates, mermaids, Native Americans and sometimes ordinary children, like the Darlings, from the real world outside Neverland. Tinkerbell, a tiny sparkling fairy, is Peter's best friend, although she is very jealous of the affection he shows to Darling's daughter, Wendy, a name Barrie invented for the character.
The play also boasts one of the great villains of literature: Peter Pan's arch-enemy, Captain Hook. His two principal fears are the sight of his own blood, supposedly an unnatural colour, and the crocodile who pursues him after eating the hand cut off by Pan in a duel. An iron hook replaced his severed hand, which gives the pirate his name. After getting a taste of Hook, the crocodile wants more of him and so pursues him relentlessly, but the ticking clock it has swallowed warns Hook of its presence.
The play was first produced on 27 December 1904 at the Duke of York's Theatre in London. The part of Peter, who has to appear small and lithe on stage, was played by a woman, Nina Boucicault, and this has become the tradition. Tinkerbell was represented by a darting light created by a small mirror held in the hand off-stage and reflecting a little circle of light from a powerful lamp. Her voice was a set of bells that Barrie had brought from Switzerland. When Tinkerbell is apparently killed, the audience was told that if they believed in fairies they should clap their hands together and this would revive her. The first-night audience was initially stunned by this request but legend has it that after a brief pause one man stood up and began clapping, soon to be followed by others in the theatre.
The play was a great success and eventually, Barrie was persuaded to turn the story into a novel, which he did in 1911. This book was originally titled, Peter and Wendy. By this time the character had been embraced by children and adults all over the world. Barrie commissioned a statue of Peter Pan by sculptor George Frampton, which was erected overnight in Kensington Gardens on 30 April 1912 as a May Day surprise for the children of London. Such is the appeal of this character that six statues were cast from the original mould. These are located in Egmont Park, Brussels, Belgium (1924); Bowring Park, St John's, Newfoundland, Canada (1925); Johnson Park, New Jersey, USA (1926); Queens Gardens, Perth, Western Australia, (1927); Sefton Park, Liverpool, (1928) and Glenn Gould Park, Toronto, Canada (1929). However, there are seven other original Pan edifices around the globe to add to this list, the most recent being a bronze statue which was commissioned by Great Ormond Street Hospital in London and unveiled in 2000, showing Peter blowing fairy dust into the air. The figure of Tinkerbell was added in 2005.
The first movie version of the play arrived in 1924. Peter Pan was one of Walt Disney's favourite stories and in 1935 he intended for it to be his second film after Snow White and the Seven Dwarfs. However, he was not able to obtain the rights until four years later. The studio started the script development and character designs in the late 1930s and early 1940s. Disney explored many possibilities of how the story could be interpreted for the screen. In the earliest version, the film began by telling Peter Pan's back story. But during a story meeting in 1940 Disney observed, 'We ought to get right into the story itself, where Peter Pan comes to the house to get his shadow. That's where the story picks up. How Peter came to be is really another story'. However, soon America was involved in World War II and the studio thought the subject matter did not suit the mood of the times. It was not until the late 1940s that work recommenced on the project. The resultant feature cartoon released in 1953 has become a classic with songs specially composed for the movie including The Second Star to the Right and Never Smile at a Crocodile.
The success of this film spawned a glamorous Broadway musical version of the play which opened in 1954. Mary Martin played Peter. This Tony Award-winning musical has been performed around the world and delighted audiences for over sixty years.
There have been many other films and TV productions featuring Barrie's character. Amongst the most notable are a live-action version in 2003 starring Jeremy Sumpter as Peter and Jason Isaacs as Hook and a prequel Pan (2015) with Levi Miller as Peter and Garrett Hedlund as Hook. By contrast, in Hook (1991) we have a sequel to the Pan story with a grown-up Peter (Robin Williams) and Wendy (Maggie Smith). Also appearing in this Steven Spielberg movie is Dustin Hoffman as Hook and Julia Roberts as Tinkerbell.
Coming bang up to date, one of the theatrical hits of the winter season 2016/17 in London was Mischief Theatre's production of Peter Pan Goes Wrong, a hilarious accident prone comedy re-telling of the Barrie plot.
The influence of Barrie's creation emerges in the most unlikely quarters. It is interesting to note that J. R. R. Tolkien's biographer Humphrey Carpenter has speculated that Tolkien's impressions of a 1910 production of the play in Birmingham 'may have had a little to do with' his original conception of the Elves of Middle Earth.
Peter Pan's magic dust is still as potent and all-embracing as ever and there is no doubt it will continue to be so. It is quite clear that involving ourselves in Barrie's world of Peter Pan and Neverland is an awfully big adventure.
Books associated with this article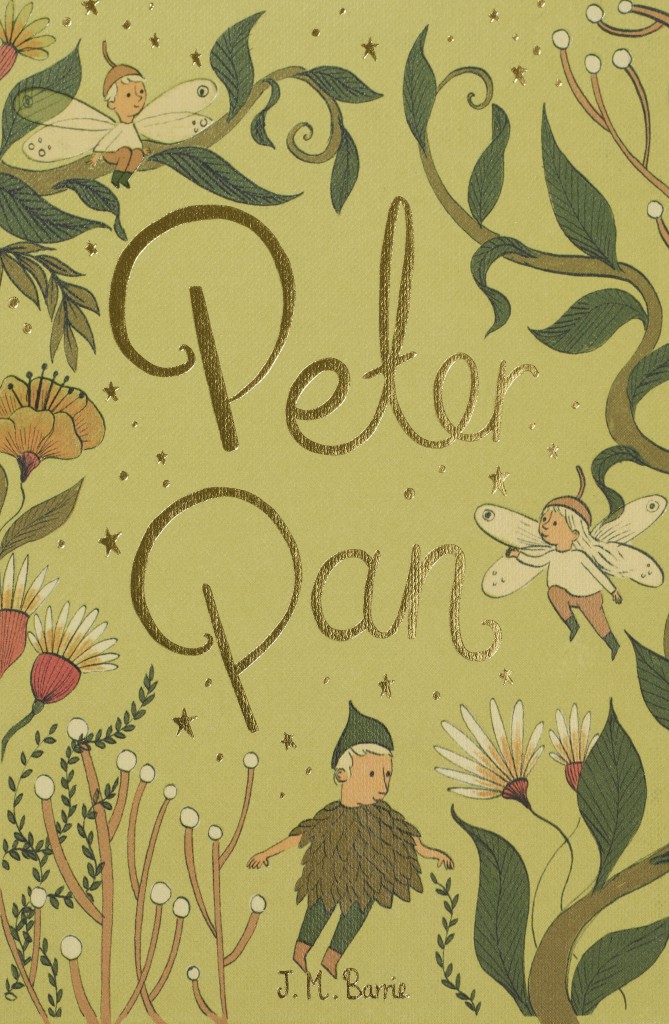 Peter Pan (Collector's Edition)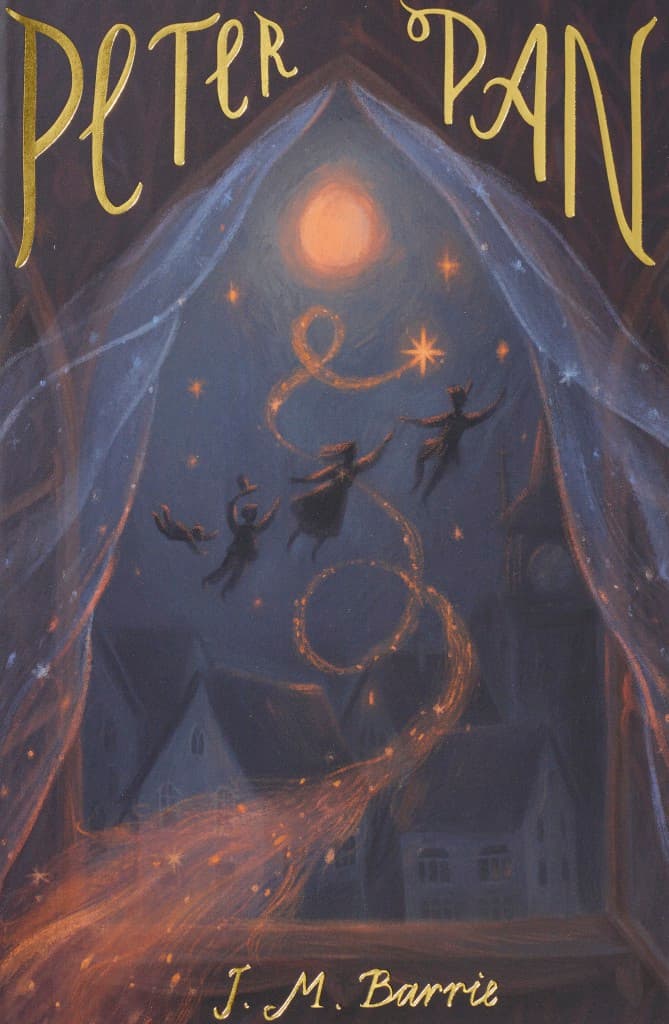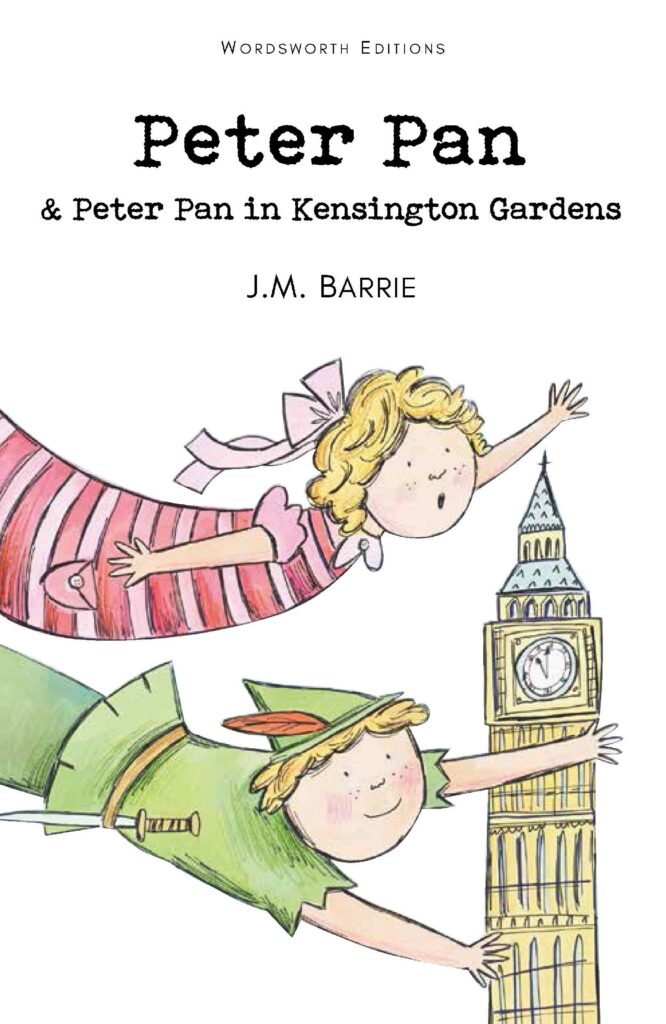 Peter Pan & Peter Pan in Kensington Gardens