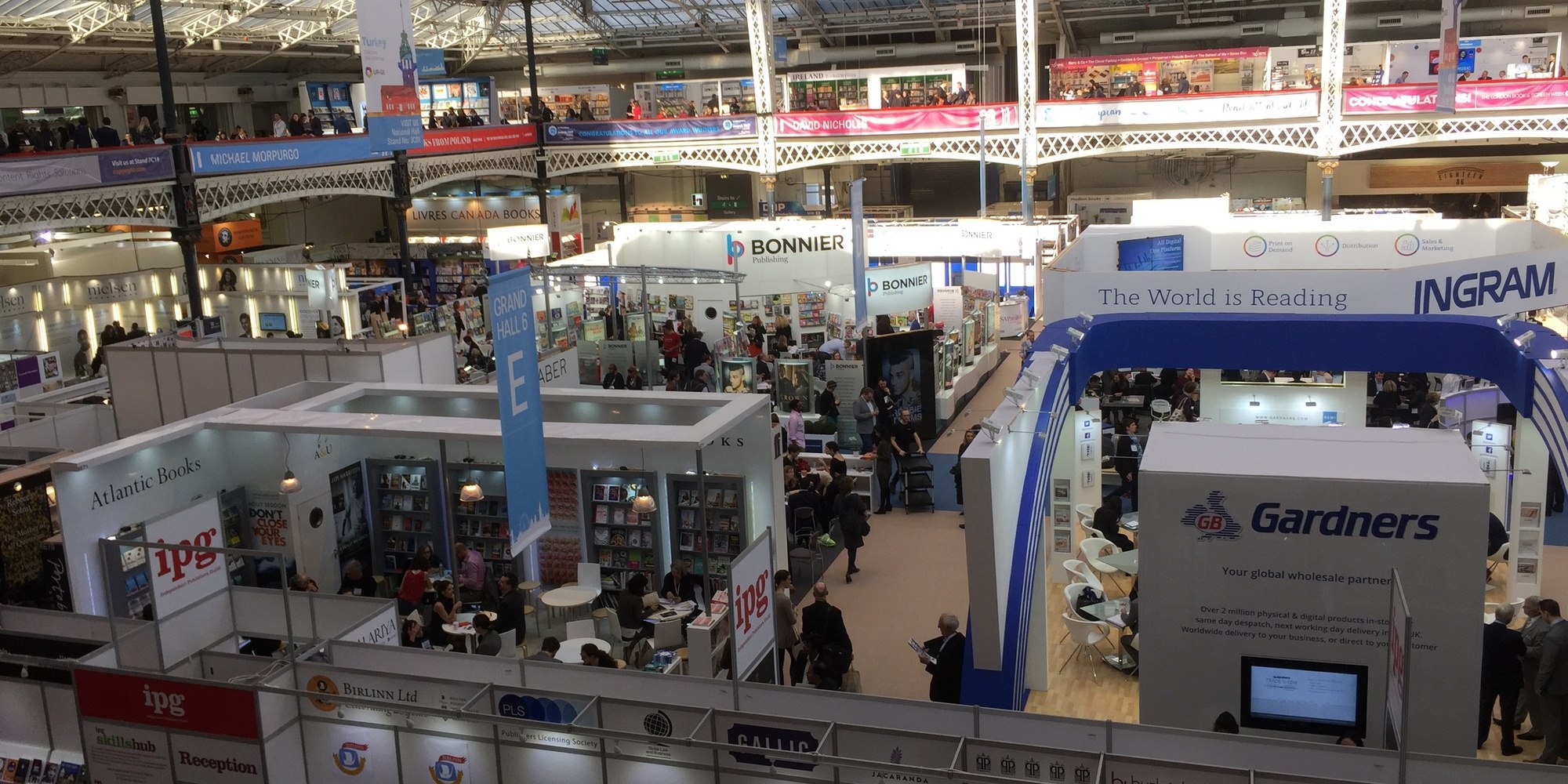 Tales of Book Fairs Past and Present
We look back at another successful (but quite sober) London Book Fair
None but the brave deserves the fair – John Dryden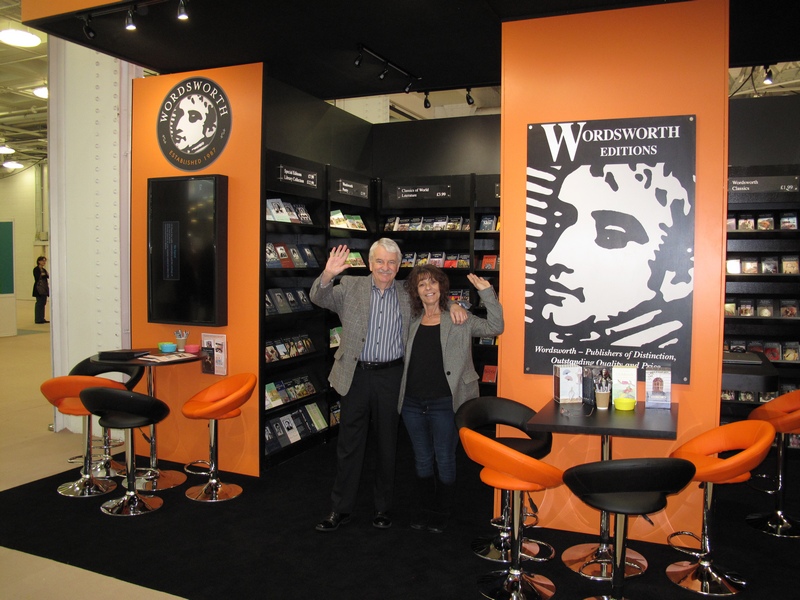 So, another London Book Fair is done and a very enjoyable three days it was – if you were there on Tuesday then you would have seen all five of us on the stand for at least some of the time until the Vegan splinter group set off up Kensington High Street in search of healthy options. Although we're there primarily to sell books, it's good to just chat to old friends, and meet new lovers of classic literature.
As we mentioned in our previous newsletter, the level of hospitality of the alcoholic kind on the Wordsworth stand in years gone by was the stuff of legend so we're sure that the ghosts of book fairs past were collectively shaking their heads in disbelief to see that it was not until 4.00 on the second day that an offer of strong drink was finally accepted by a customer. And the first thing to run out was bottled water. Unbelievable…
Inevitably, like old soldiers swapping stories of past campaigns, fond memories of past fairs are revisited, most of which can't be fully recounted here, like the circumstances which led up to a certain past Managing Director of ours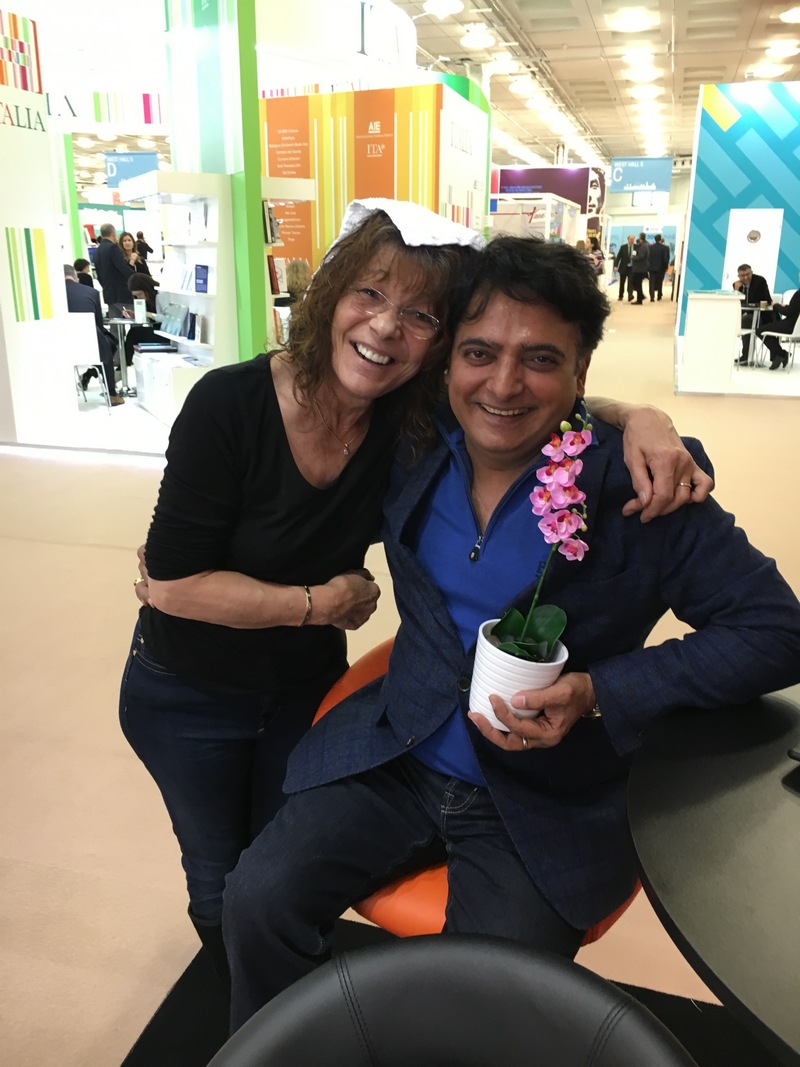 spending the night in a German jail. Or the time when an old friend of Wordsworth, sadly no longer with us, arrived late on the stand looking slightly dazed and bedraggled and was discovered to have an unexplained tyre track running down the back of his jacket.  Not that this means that Helen was much less outrageous this time around (see picture below) although our favourite moment was when she hid all of our promotional cloth bags because 'people keep taking them'.
In other news, our John Maynard Keynes book is now available but the release of our 'Selected H.G. Wells' has been put back to early April as we are just redesigning the covers for this series and this will be the first in the new style. More on this next month.
Other new products on the way are two new additions to our popular box-set series, one a complete set of Jane Austen's novels and the other a collection of Sherlock Holmes. Both retail for £19.99 and should be available in the second week in April. Full details coming soon.
And finally: the new website is getting closer, as the snagging list is pretty well complete, so we are looking at an early April launch. We'll let you know when the big day is set.
Right, that's it for today – time we got back to sorting through this big pile of business cards.
All the best, The Wordsworth Team
Pictures:
Main Picture – In a variation on 'Where's Wally?', play 'Where's Wordsworth?'.
Above- The Wordsworth stand: we like to go for a tasteful, under-stated theme, partially inspired by a Dyno-Rod van that we saw once.
Right – Helen with Sanjay from OM Books posing with some items that 'fell into her bag' while she was in our hotel rest room. Sanjay only just managed to hang on to his jacket after Helen took a fancy to that too…