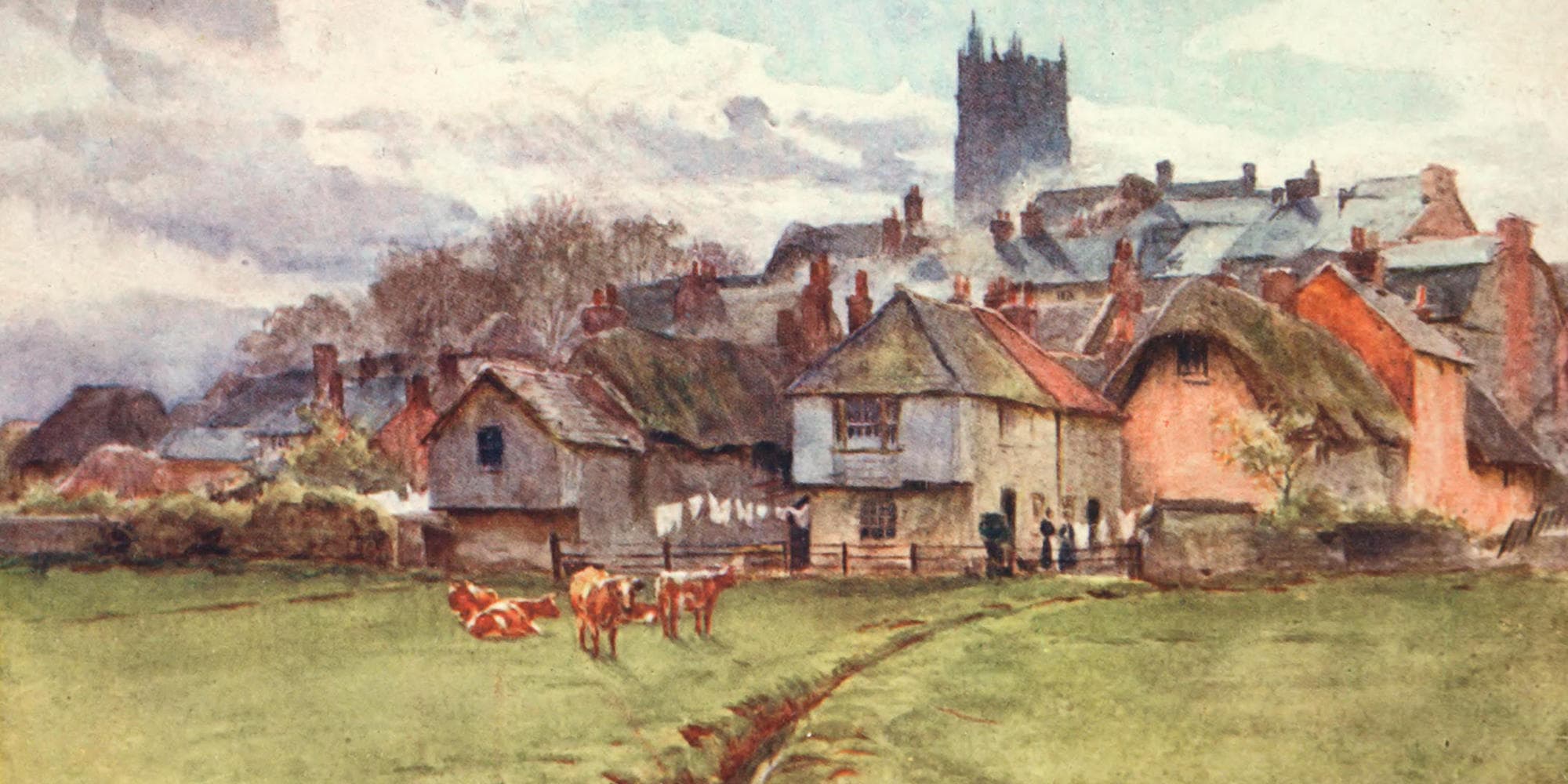 Book of the Week: The Mayor of Casterbridge
'Life is an oasis which is submerged in the swirling waves of sorrows and agonies'.
Thomas Hardy's novels of rural life in his fictional county of Wessex (standing in for Hardy's own county of Dorset) are filled with dark moralising and pessimistic philosophy, epitomized by the author's assertion in the final lines of The Mayor of Casterbridge that 'happiness was but an occasional episode in a general drama of pain.' However, despite the often bleak elements in his fiction, Hardy was such a brilliant storyteller and the creator of richly rounded and believable characters that he enthralls and engages the reader with his narratives.
The Mayor of Casterbridge is typical of his work in that it details the rise and fall of its protagonist's fortunes with the inevitability of the doomed process. Subtitled 'A Story of a Man of Character', Hardy's powerful and sympathetic study of the heroic but deeply flawed title character is an intensely dramatic work, tragically played out against the vivid backdrop of a close-knit county town in the early part of the nineteenth century.
The novel begins with a shocking scene which sets the seal on the eventual tragedy. Michael Henchard, an out-of-work hay trusser, gets drunk at Wydon Priors fair. Despondent with his lot, he determines to auction off his wife Susan and his baby, Elizabeth-Jane, to a sailor, asserting that they are only an encumbrance to him. (At the time the novel was set wife-selling in England was a way of ending an unsatisfactory marriage when divorce was a practical impossibility for all but the very wealthy.) Henchard's wife warns him that if he goes ahead with this reckless action she will accept the results of the auction, but Henchard is too stubborn to back down and wakes up in the morning to find his family gone. Unable to ascertain the sailor's name, he loses all trace of them. This leads Henchard to swear to make something of his life and to abstain from alcohol for twenty-one years.
Time passes and Henchard becomes a prosperous grain merchant and the Mayor of Casterbridge (based on the town of Dorchester). Eighteen years after that fateful auction, Susan, believing her sailor husband to be drowned at sea, comes to Casterbridge with her daughter to seek out Henchard. He receives them generously and arranges to court Susan and remarry her so that respectability may be maintained and the old wound healed. However, there is problem for Henchard had been due to marry Lucetta Le Suer, a woman of means. This conflict of emotions and perceived responsibilities bring trauma once more to Henchard's doorstep and his life begins to unravel.
While Henchard behaves badly and foolishly, Hardy very cleverly allows the reader to sympathise with him for while he is presented as a strong minded individual he is as much a victim  of omnipotent fate as the weakness of his own unstable character.
There are many twists, turns and surprises in the plot before the sad denouement, which Hardy uses very effectively and engagingly to demonstrate his belief that fate plays many tricks, most of them cruel, in a person's lifetime. However, the inclusion of many additions to the narrative flow reflects the nature of the book's first publication as a serial in The Graphic magazine (January – May 1886) with the author trying to include surprising plot developments in every weekly instalment. Although well-received by the critics at the time, there was a general feeling that Hardy had crammed too many incidents into his story.
As with some of his other novels, notably Tess of the D'urbervilles and Far From the Madding Crowd, one of the themes of this novel is the way that industrialisation and modernisation was changing the old rural ways of life and in many ways blighting the land. This was a strongly held belief by Hardy who was saddened to see the old traditions and methods of farming disappearing.
The novel is now regarded as a masterpiece. In her 2006 biography of Thomas Hardy, the author Claire Tomalin used that very word to describe the book, adding that she regarded it as 'a deeply imagined dramatic and poetic work, with a narrative on a grand scale and paced with extraordinary moments.' She also regarded Hardy's portrait of Henchard – 'depressive, black-tempered, self-destructive and also lovable as a child is lovable' – as one of the author's greatest achievements.
There have been a few notable dramatised versions of the book since its publication.  In 1921 a silent film was produced, which is particularly interesting because it was made with Hardy's collaboration and was largely shot in Sussex, with some scenes filmed in Dorchester, standing in for Casterbridge. Inevitably because of the absence of spoken dialogue and the comparative brevity of the film, the plot was simplified.  A more faithful version of the novel was produced by the BBC in 1978. This production had the leisure of seven episodes in which to deal with Hardy's labyrinthine narrative. The series was adapted by Dennis Potter and starred Alan Bates as Michael Henchard with music by Carl Davis. This version, which was filmed entirely on location in Dorset, was well received. It was released on DVD but is currently not available.
ITV came up with a two-episode film of the novel in 2003, starring Ciaran Hinds, who was praised for his performance in the title role. The production also received positive reviews for its fidelity to the novel and capturing the mood and images of the period in which it is set.
The Mayor of Casterbridge remains a powerful and eminently readable novel which captures the richness of the period and presents a tragedy relevant to all ages.
David Stuart Davies
Main Image: Fordington, Dorchester – Back of Mixen Lane in "The Mayor of Casterbridge" Credit: Niday Picture Library / Alamy Stock Photo
Image 1 above: The Mayor of Casterbridge: Alan Bates, 1978 Credit: Everett Collection Inc / Alamy Stock Photo
Image 2 above: The Mayor of Casterbridge : James Purefoy, Ciaran Hinds, 2003, (c)A&E/courtesy Everett Collection. Credit: Everett Collection Inc / Alamy Stock Photo
Books associated with this article