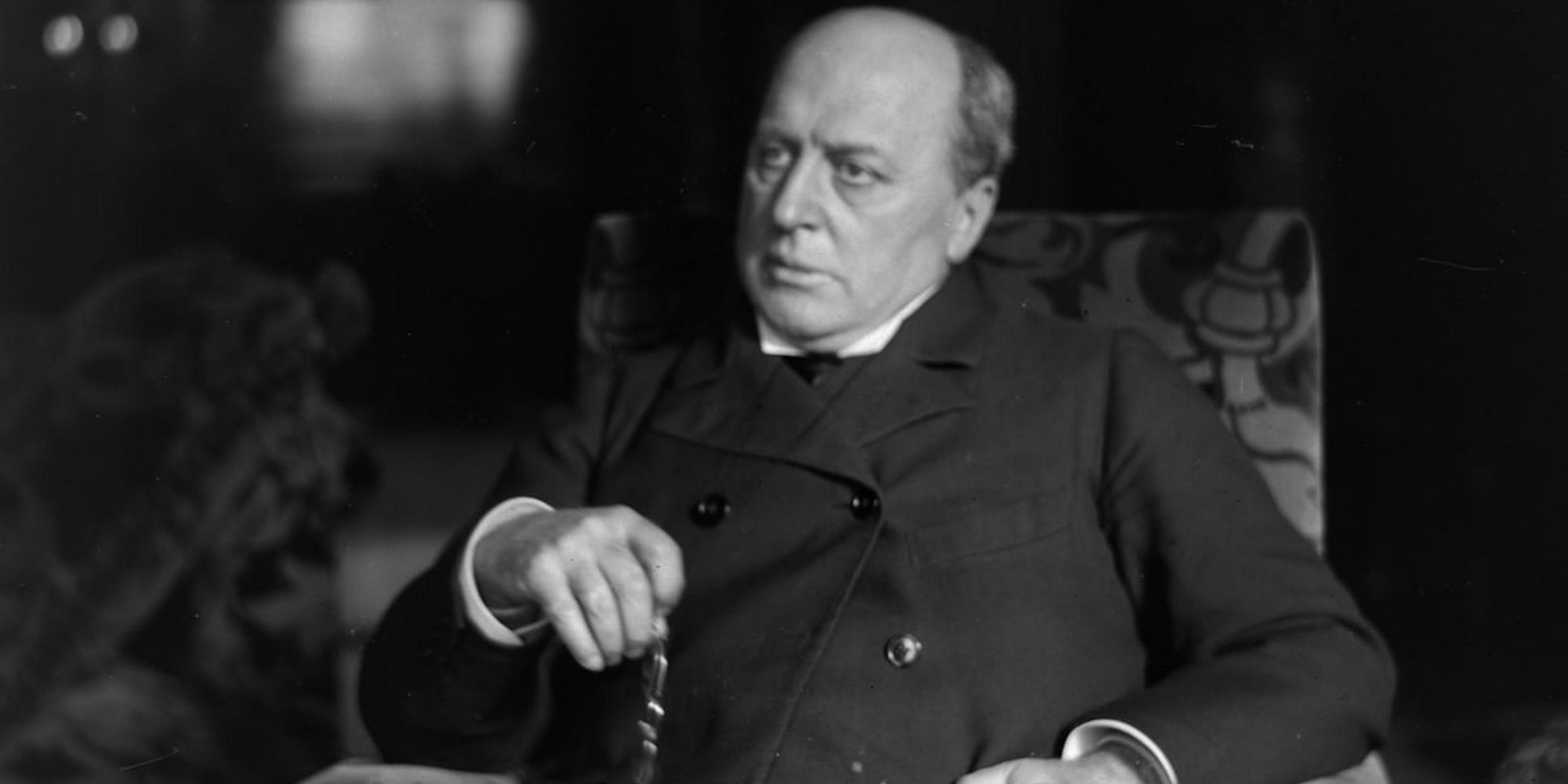 David Stuart Davies looks at The Portrait of a Lady
David Stuart Davies looks at what many consider to be Henry James' finest work, 'The Portrait of a Lady'.
American Henry James is one of those rare male writers who can present the feelings, sensitivities and intellectual processes of a female character with accuracy and finesse. His greatest achievement was the creation of Isabel Archer, the central character in The Portrait of a Lady. This portrait is finely painted with small sensitive brush strokes that capture each nuance of Isobel's apprehensions, observations and emotions. The novel explores the dilemma she faces between achieving both her desires and her independence. James stated in his Introduction to the 1908 edition of the book, 'It was naturally of the essence that the young woman should herself be complex; that was rudimentary – or was, at any rate, the light in which Isabel Archer had originally dawned.'
James' idea for the novel is at first glance a simple one. The story is of a spirited young American woman, Isabel Archer, who 'affronts her destiny' and finds it overwhelming. She inherits a fortune and subsequently becomes the victim of Machiavellian scheming by two American expatriates. The novel is set mainly in Europe, especially in England and Italy.
The surface narrative allows James to present an uncompromising story of the free-spirited Isabel losing her ability to determine her own future – despite (or because of) suddenly inheriting a great deal of money and becoming 'ground in the very mill of the conventional'. An independently-minded young woman, a far cry from many heroines of Victorian literature, Isabel is committed to living with the consequences of her choice with both integrity and stoical stubbornness, despite the pain it brings.
While the plot is perhaps comparatively simplistic, the brilliance of the novel lies in James' psychological approach to his characters. He explores and exposes their minds, creating almost a work of social science, while at the same time cleverly delineating the differences in cultural attitudes between Europeans and Americans, the old and the new worlds that influence Isabel's destiny.
When she travels to England Isabel attracts a number of suitors, including Caspar Goodwood, the charismatic son and heir of a wealthy Boston mill owner. Although Isabel is drawn to Caspar, her commitment to her independence precludes such a marriage, which she feels would demand the sacrifice of her freedom. Later on, when visiting Italy, Isabel meets an American expatriate, Gilbert Osmond, in Florence. He is a widow with a young daughter, Pansy. Isabel is completely beguiled and taken in by his surface charm and very soon accepts his proposal of marriage. The couple settles in Rome, but their marriage rapidly sours due to Osmond's overwhelming egotism and lack of genuine affection for his wife.
It is at this point that Isabel's life begins to unravel. The only saving grace of this disastrous union is her growing affection for Pansy, Osmond's daughter by his first marriage. The tensions and complications of Isabel's life grow and darken, restricting even further the freedom and independence that she values so highly. This tense psychological drama is played out against the warm sunlit backdrop of classical Italy, the beauty of the surroundings contrasting with the turmoil of emotions felt by the central character.
The ending of the novel is ambiguous, and the reader is left to ponder whether Isabel returns to Osmond to suffer her marriage in noble tragedy, perhaps for her stepdaughter's sake, or whether she is going to rescue Pansy and leave Osmond.
The Portrait of a Lady is regarded by critics as James' finest work. He began writing it in Florence in the spring of 1879 and it was first published as a serial in The Atlantic Monthly and Macmillan's Magazine in 1880–81 and then in book form in 1881. The novel haunted James and he returned to it in the early years of the twentieth century and made extensive revisions for the 1908 New York Edition, now considered the standard version. The revision of the final scene between Isabel and Goodwood, which emphasises Isabel's tragedy, has been especially applauded. Goodwood makes one final desperate attempt to express his undying love and devotion to her, but she begs him, 'As you love me, as you pity me, leave me alone!' However, Isabel's final return to Osmond has fascinated critics, who have debated whether James sufficiently justifies this seemingly paradoxical rejection of freedom. One interpretation of this scenario is that Isabel both feels honour bound to the promise she has made to her stepdaughter Pansy as she does to her marriage vows to Osmond. In a perverse fashion, she is actually exercising her freedom in accepting this course of action. As James noted in his autobiography, Notes of a Son and Brother, 1914: 'the free spirit, always much tormented, and by no means always triumphant, is heroic, ironic, pathetic . . . and 'successful' only through having remained free.'
As early as 1884 James was asked to turn the novel into a play, but he did not think it could be done. He believed that the real attraction of the book lay in the mental machinations of his characters rather than in their actions.
The story was eventually adapted as a Broadway play by William Archibald, which opened in December 1954. In 1968 the BBC produced a television miniseries starring Suzanne Neve and Richard Chamberlain. Neither of these productions was especially well received and nor was the movie adaptation released in 1996, directed by Jane Campion, with Nicole Kidman as Isabel, and John Malkovich as Osmond. The reviews of this production seem to bear out James' own view that the story cannot be dramatised effectively. As one reviewer noted: 'I assume that most of the people going to see this movie will have read the book, and, frankly, you can't easily understand this film if you haven't. Too much is left out, glossed over, or implied.'
Certainly, no dramatic interpretation of The Portrait of Lady can possibly capture the elegance and the intellectual beauty of Henry James' descriptive and illuminating prose.
Books associated with this article