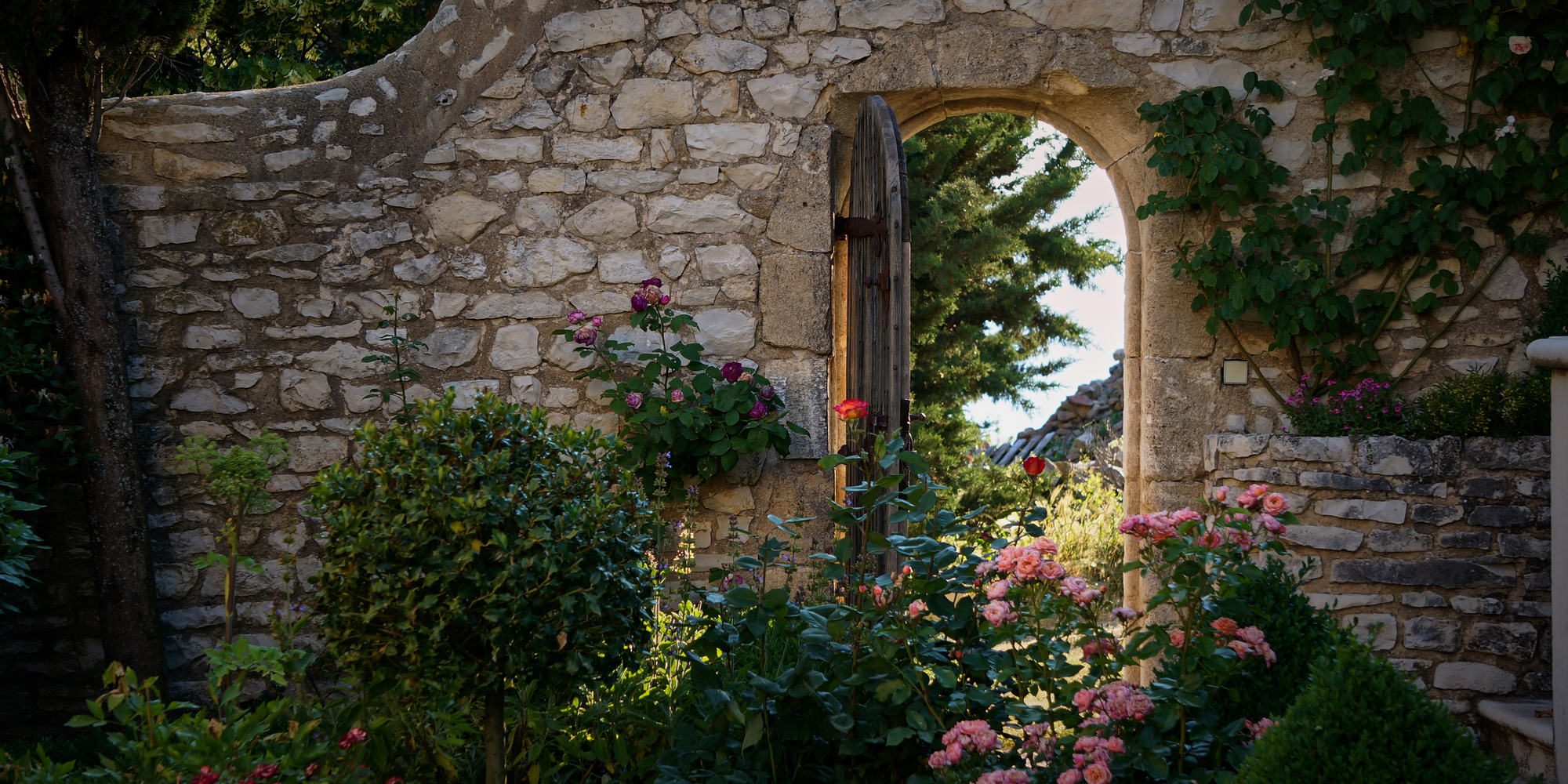 Pippa Stacey looks at The Secret Garden
A Tale Of Thriving In Times Of Isolation – Pippa Stacey looks at 'The Secret Garden'
Set in rural North Yorkshire over a century ago, The Secret Garden follows Mary, a contrary child who has spent her affluent early years in India, indulged in money but distanced from and unconnected to any other living being. When her parents and household of servants are killed by a cholera epidemic, the orphaned child is sent to live with a distant British relative, Mr Craven, in Misselwaithe Manor.
Being a self-centred, sallow, and all-around difficult child, Mary's initial response to her circumstances is one of disdain and remarkable indifference. However, as the Yorkshire Moors and the outside world begin to spark her curiosity, the reader is treated to a journey of discovery: not only of the immediate setting and the secrets lurking within it, but also of the child's personal growth and self-development.
In no time at all, Mary has discovered and become completely besotted by the Secret Garden hidden within the vast grounds, later learning that it had previously belonged to Mr Craven's late wife, who had passed away ten years ago and left him stricken with grief. Her wanderings and curiosity also lead us to be introduced to Colin, Mr Craven's weak and sickly son. With everybody around the boy convinced that the child would die sooner or later, and him being bearing too much resemblance to his late mother to be embraced by his father, Colin too has spent his early years segregated from the love and affection of any other living being.
Following the lives and character development of two unlikely protagonists, in this remote and highly unique environment, you would be forgiven for being sceptical of just how much we as readers could take away from The Secret Garden, specifically in reference to the global pandemic the world is currently experiencing.
However, Frances Hodgson Burnett's tale bears an important narrative that recently struck a timely chord with me, reading the book for the first time in years. Both Colin and Mary, at the beginning of the story, are solitary beings. Their physiological needs are completely catered for, with both children having an abundance of people to wait upon them, feed them, and essentially bring them any physical toys or items they could desire. Neither, however, are rich in the love or fondness of others.
The theme of isolation is rife throughout The Secret Garden. With our society today experiencing the effects of being stationary and unable to move about freely, and socially distanced from loved ones for prolonged periods, there are certainly elements of this classic book that translate all too well to our present circumstances.
Mary and Colin are too, in a sense, confined by their circumstances. Although the mansion and grounds of Misselwaithe Manor are vast and seemingly unending, the world beyond this estate is almost completely omitted from the story. Mary, in her first impressions of the surrounding moors, described them as 'bleak', a 'wide expanse of black ocean through which she was passing on a strip of dry land', and the contrast between her bustling home environment back in India compared to these new surroundings is evident. As the story progresses, we feel a sense of disconnect from anything outside of these immediate surroundings: perhaps similarly to the way people in these present times are reportedly feeling segregated from anything outside of their own homes.
Colin, too, is confined in a more physical sense by his ill-health: refusing to go outside and experience the fresh air, his short life has so far been spent almost entirely in just one room. Although Colin's stubborn isolation is somewhat self-inflicted at this stage, feeling that the outdoor world would worsen his health, his experience can also be seen mirrored in those with long-term health conditions living through this current pandemic. Those most vulnerable have been ordered to stay within their own four walls for the foreseeable future, experiencing heightened levels of isolation and mental vulnerability as a result of their physical ailments. This patient group, and Colin at the beginning of the novel, have been compulsorily confined in order to protect them from physical harm, but the effects of this isolation on individuals' mental health form a whole other topic of debate.
As the story unfolds, however, The Secret Garden teaches us something profound about not only coping with but combatting, feelings of isolation. Through tending their land and getting to know wild-hearted Dickon, both Mary and Colin begin to connect with the physical world, finding comfort and even euphoria in nature and the presence of living things. Their encounters with various plants and animals spark their curiosity, forcing them to really begin to think about the world around them. In time, they learn to consider things other than only themselves and see the bigger picture. By connecting with nature, they're learning to connect with each other, and becoming much healthier and well-rounded people in the process.
For those currently experiencing the effects of isolation, it could perhaps be argued that such personal development and mindfulness would be much easier to achieve in the setting of this novel: the vast grounds and almost unlimited access to nature that the estate offers are no doubt an advantage. However, I truly believe that a related key theme of the story, finding happiness and Colin's concept of 'Magic', can be applied much more universally, regardless of a person's own situation and immediate environment.
After being introduced to and immersed in the secret garden by Mary and Dickon, Colin experiences a transformation that is far from being only physical. He becomes somewhat enlightened by his awakening to the outside world, finding peace, serenity and joy with what he is learning about his own mindset and wellbeing. He begins to realise that challenging his own negative core beliefs and replacing them with positive ones has made more of a radical difference than one could ever have realised, and begins to consider how this finding may generalise far beyond his own lived experiences. After all, there is now no doubt in his mind that he will live a long and healthy life.
"Of course, there must be lots of Magic in the world," he said wisely one day, "but people don't know what it is like or how to make it. Perhaps the beginning is just to say nice things are going to happen until you make them happen."
Colin's above sentiment, in my opinion, holds particular significance in these trying times. At present, it's all too easy for our thoughts to spiral and for despair to consume us, particularly for those whose lives have changed so significantly in such a short space of time, and for those who have lost loved ones. Finding positivity in these circumstances is no small feat, and by no means will it singlehandedly right all wrongs, but as The Secret Garden so eloquently demonstrates, even the smallest shifts in our own mindsets can elicit radical changes in our coping and wellbeing.
The 'Magic' that the young protagonists discover and begin to internalise doesn't exclusively belong in the setting of this novel. Rather, the same wonder and euphoria could well be found elsewhere, if only we know to look for it. Although the novel frequently connotates these abstract ideas of Magic with faith and Christianity, I personally believe the same concepts could be interpreted much more widely, primarily as an appreciation of and gratitude for the small wonders all around us.
With this in mind, I feel that The Secret Garden is a story ideally placed to help us reconnect with the simple pleasures of life. Even when we're faced with fear and grief, the world will keep on turning, and there will always be things to be thankful for. By making the effort to appreciate the positive elements of our lives, no matter how small or insignificant they may seem, we too can experience this inner peace can combat these feelings of isolation, and help us to thrive even in the most difficult of circumstances.
To read more about Pippa's work, visit www.lifeofpippa.co.uk
Image: Martin Gstoehl through Shutterstock.com
Books associated with this article