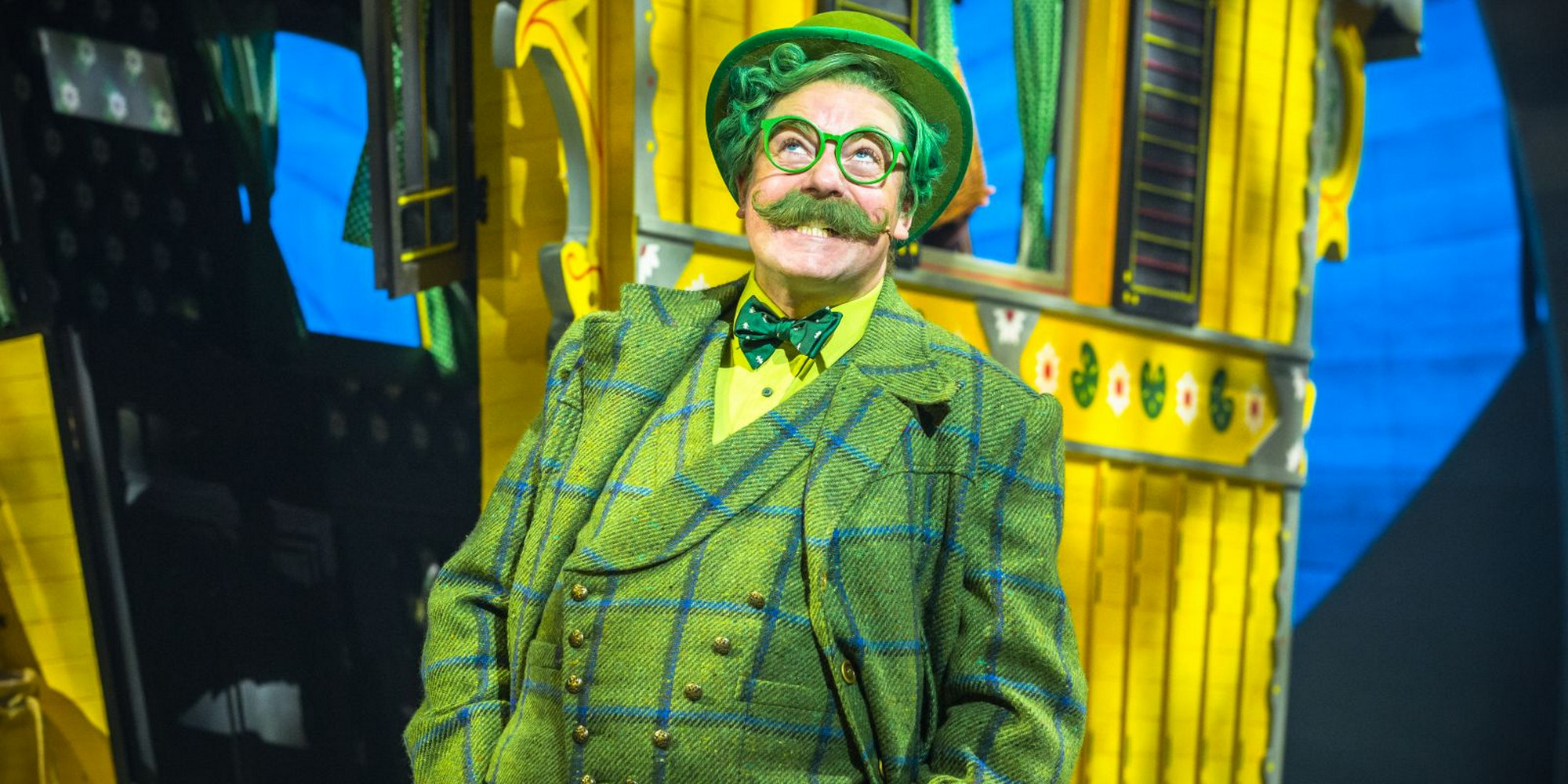 Wind in the Willows
With a musical version opening in London, David Stuart Davies takes a look at this perennially popular children's classic. Poop-Poop!
'I have read [The Wind in the Willows] and reread it, and have come to accept the characters as old friends… I felt I must give myself the pleasure of telling you how much we have all enjoyed your book.' –Theodore Roosevelt writing to Kenneth Grahame
Kenneth Grahame (1859 – 1932) was born in Edinburgh and educated at St Edward's School Oxford but because of family financial problems was unable to attend Oxford University. He joined the Bank of England as a gentleman clerk in 1879, rising to become its secretary in 1898. He wrote a series of short stories featuring a fictional family of five children in such collections as The Golden Age (1895) and Dream Days (1898). In 1899 Grahame married Elspeth Thomas and their only child, Alistair, was born a year later. It was for his son that Grahame created the character of Toad, recounting a whole series of adventures to entertain the youngster. Gradually the stories grew more complex and included other characters such as Mole, Ratty and Badger, although at this stage they were shadowy and peripheral to the doings of Mr Toad. The whole creative process was crystallised in the summer of 1907 when a female literary agent, who was visiting the Grahame's, experienced one of the author's storytelling sessions with Alistair and suggested he convert these tales into a full-length book. Grahame set to work on expanding and developing the character sketches of Mole, Ratty and Badger creating a wider landscape for his Willows world, including the fearful Wild Wood.
By Christmas 1907, The Wind in the Reeds, as Grahame first named the book, was finished and was duly shipped off to publishers in New York and Britain, both of whom turned it down. The British publisher, Bodley Head, thought the work was 'too fantastic.' Eventually, Methuen agreed, reluctantly, to publish the book, asking him to change the title because The Wind in the Reeds had already been used by W. B. Yeats for a collection of his poems.
It has been said that the book reflected the author's unhappiness in the real world, its dull routine, its deception and its traumas. By contrast, the riverbank, woods and fields were idealised – a comforting and exciting version of reality as perceived by Grahame. His thoughts about the real world, a world touched with an intrusive roughness but not with the gold of imagination, are perhaps best summed up by Rat when talking about the Wild Wood: 'Beyond the Wild Wood comes to the Wide World,' said Rat. 'And that's something that doesn't matter, either to you or me. I've never been there, and I'm never going, nor you neither, if you've got any sense at all.'
The animals in the book have strangely human characteristics. Why on earth should a water rat require a rowing boat to go up and down the river; and how comes it that a mole has plaster statuary in his home – 'Garibaldi and the infant Samuel and Queen Victoria and other heroes of modern Italy?' Similarly one might raise an eyebrow at the contents of Rat's picnic hamper, which contains 'cold chicken, cold tongue, cold ham and cold beef', which to the logical realist smacks of a strange kind of cannibalism. But all this is part of the charm and the challenge of Grahame's book and those who fall under its spell in the opening pages never think to question such concepts.
In the world of Wind in the Willows there is friendship, harmony and eventual triumph of the settled order of things over evil and disruption. The trouncing of the weasels from Toad Hall is proof of this. Tradition and simplicity are championed, epitomised in Rat's assertion that 'there is nothing – absolutely nothing – half so much worth doing as simply messing about in boats. Simply messing.'
Of course, Toad is the star of the novel and unlike the amiable Mole and Ratty is an arrogant rebel, but through Grahame's persuasive prose he is presented as a lovable and endearing individual. The erratic behaviour of Toad to some extent reflects the nature of the author's son Alistair, who provided some inspiration for the character. Alistair was a difficult child; although he was bright, he was troublesome too. At a very young age, he would slip from the house and lie on the road waiting to be run over by a motor car. (Possibly, we can see in this behaviour the source of Toad's fascination with motor cars: 'The real way to travel! Here today – in next week tomorrow. Villages skipped, towns and cities jumped – always somebody else's horizon. Oh bliss! Poop-poop! Oh my! Oh my!') Alistair's irrationality in early youth developed further into adolescence, leading him to commit suicide at the age of nineteen.
Grahame left the bank on health grounds the same year the book was published and he never again engaged himself in any ordered or industrious activity. He took up no new profession or post and produced no more fiction. In a metaphorical sense, he acted out Rat's motto and spent his time 'simply messing.'
A.A. Milne, the creator of Winnie the Pooh, was a great admirer and champion of the book and turned it into a popular stage play in 1929. Since that time there have been numerous dramatic interpretations of the story on radio, stage and film. Among the many notable productions, the most recent include a 1996 live-action film written and directed by Terry Jones starring Steve Coogan as Mole, Eric Idle as Rat, and Terry Jones as Toad. There was another live-action film in 2006 with Lee Ingleby as Mole, Mark Gatiss as Ratty, Matt Lucas as Toad, and Bob Hoskins as Badger. June 2017 sees yet another interpretation of the novel in the form of a new musical version written by Julian (Downton Abbey) Fellowes with Rufus Hound as Toad, Craig Mather as Mole, Simon Lipkin as Rat and Gary Wilmott as Badger. The continuing fascination with Grahame's magical tale underlines the fact that it not only appeals to youngsters, but to the child in us all.
Books associated with this article