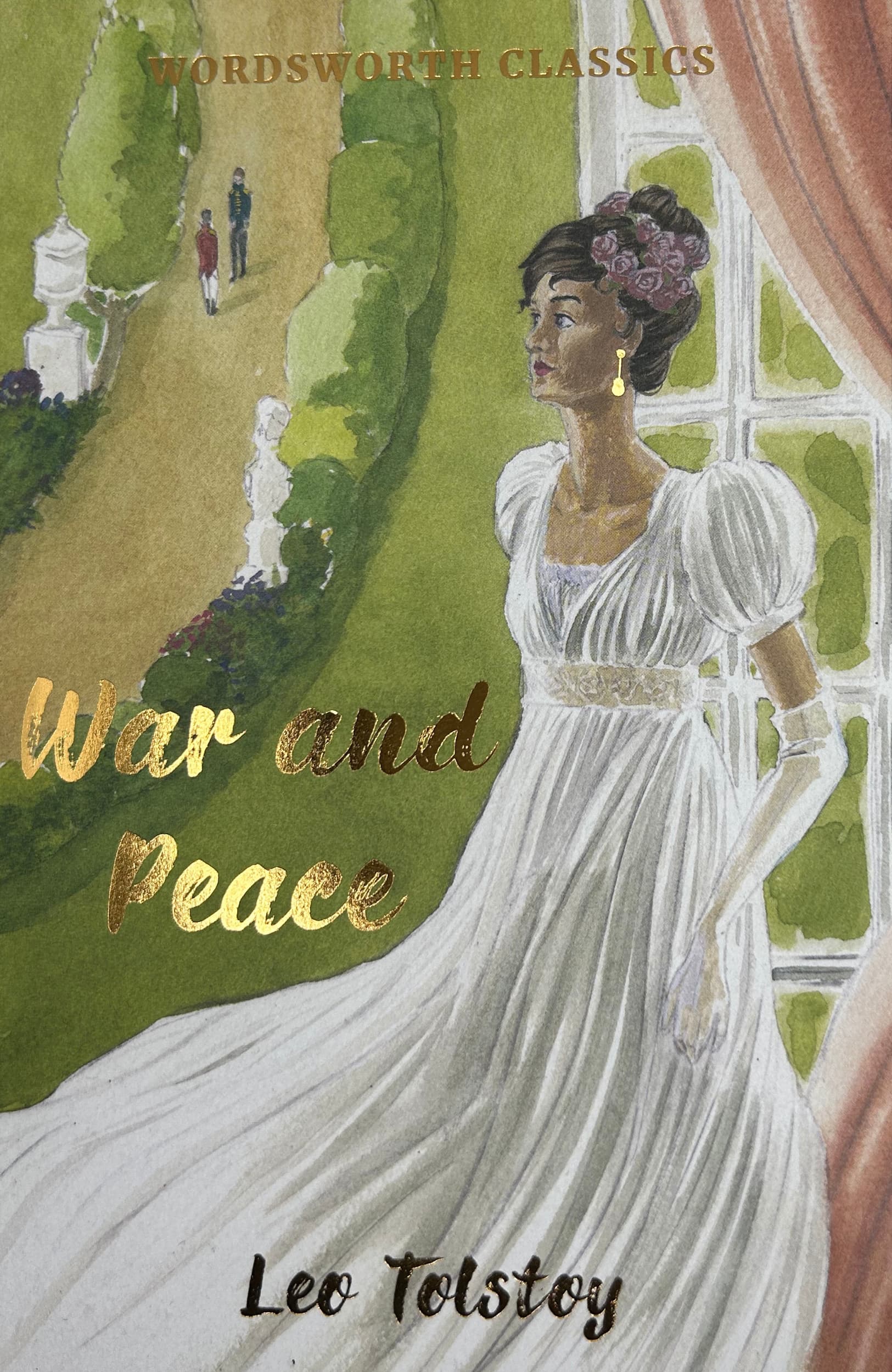 Details

SERIES: Classics
Pages: 1024
Pack Qty: 24
Published: 12/05/2004
ISBN: 9781853260629
War and Peace
With an Introduction by Henry and Olga Claridge, University of Kent at Canterbury.

Translated by Louise & Aylmer Maude.

War and Peace is a vast epic centred on Napoleon's war with Russia. While it expresses Tolstoy's view that history is an inexorable process which man cannot influence, he peoples his great novel with a cast of over five hundred characters.
Three of these, the artless and delightful Natasha Rostov, the world-weary Prince Andrew Bolkonsky and the idealistic Pierre Bezukhov illustrate Tolstoy's philosophy in this novel of unquestioned mastery. This translation is one which received Tolstoy's approval.
To start reading and sharing this classic through Book2Look – Click here
Details

SERIES: Classics
Pages: 1024
Pack Qty: 24
Published: 12/05/2004
ISBN: 9781853260629