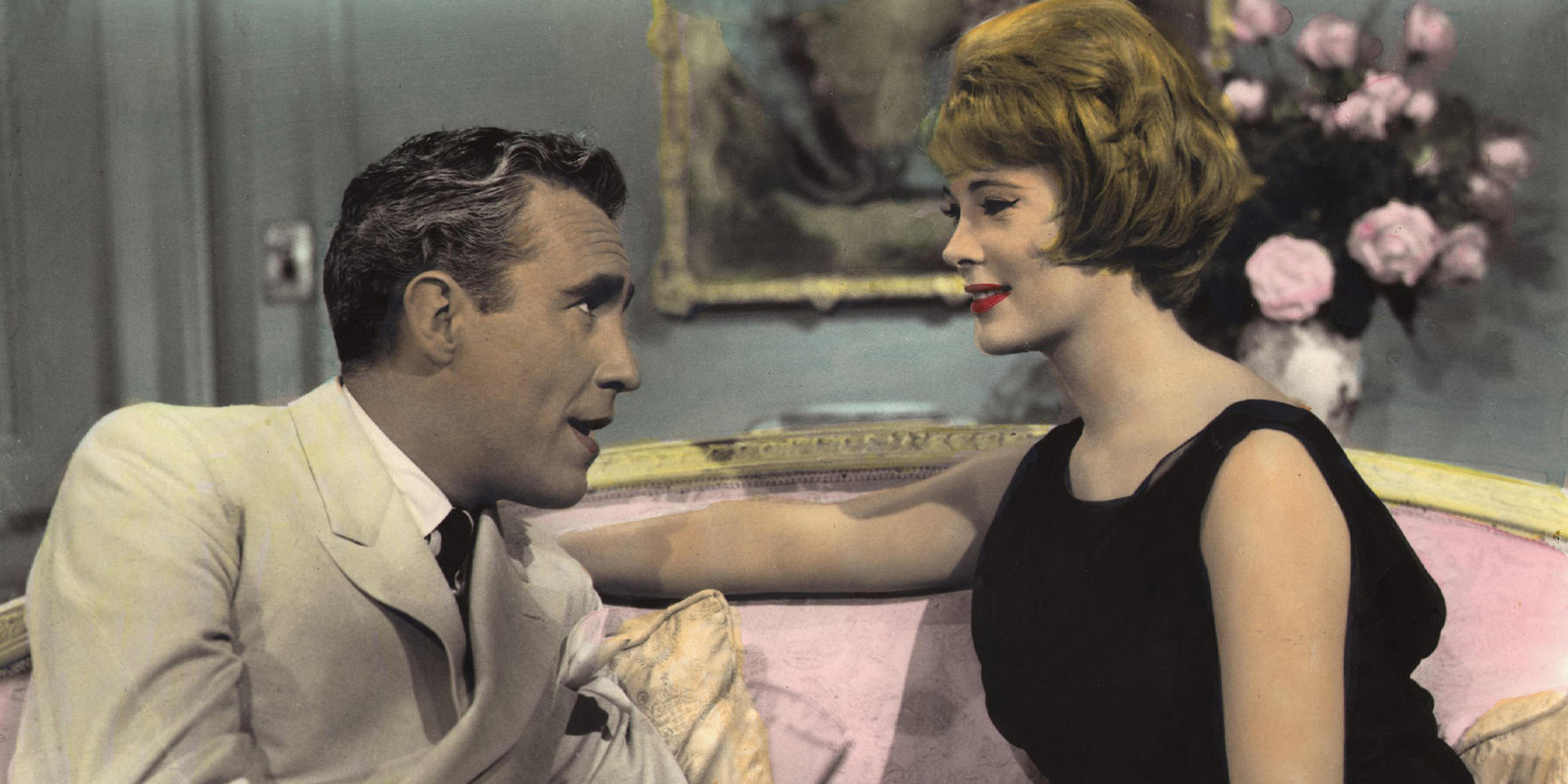 Tender is the Night
David Stuart Davies looks at the fourth and final complete novel by F. Scott Fitzgerald.
'I don't ask you to love me always like this, but I ask you to remember. Somewhere inside of me, there'll always be the person I am tonight'.
F. Scott Fitzgerald's life was as exotic, dramatic and eventually as tragic as those experienced by some of his characters in his novels, which are set in that wild decade of the 1920s.  'It was an age of miracles,' Fitzgerald wrote, 'it was an age of art, it was an age of excess, and it was an age of satire'.
Francis Scott Key Fitzgerald was born of Irish American stock in 1896 in St Paul, Minnesota. In 1918 he moved to New York City hoping to launch a career in advertising that would be lucrative enough to persuade Zelda Sayle, with whom he had fallen madly in love, to marry him. However, he was unable to convince her that he would be able to support her.
However, Fitzgerald's first novel, This Side of Paradise (1920), a semi-autobiographical account of his undergraduate years at Princeton, was an overnight success and with the influx of money that the novel brought, Zelda agreed to marry him. They became a golden couple of the Jazz Age, living a reckless and careless high life. Much of their stormy relationship is portrayed in his stories and novels, which included The Beautiful and Damned (1922), his second novel concerning the troubled marriage of Anthony and Gloria Patch. This book helped to cement his status as one of the great chroniclers and satirists of the culture of wealth, extravagance and ambition that emerged during the affluent 1920s.
The Great Gatsby (1925) was his third and perhaps most famous novel. As the Twenties drew to a close, life became more difficult for Fitzgerald, struggling with enormous financial problems and Zelda's severe mental illness. His wife's condition and his lack of literary success took their toll on the author. After a few barren years, during which there was an overindulgence in alcohol, he published his fourth novel Tender is the Night in 1934. It was his first book in nine years and the last that he would complete.
The title was taken from Keats' poem, 'Ode to a Nightingale':
Already with thee! Tender is the night
…But there is no light,
Save what from heaven is with breezes blown
Through the verdurous glooms and winding mossy ways.
The story is one of the squanderings of creative talent and charts the rise and fall of the fortunes of Dick Diver, a promising young psychiatrist and his wife, Nicole, who has mental problems and is one of his patients.
Their relationship clearly reflects that of his own troubled marriage to Zelda, who was a victim of schizophrenia.
Similarly, Diver's descent into alcoholism mirrors Fitzgerald's own relationship with drink. As a result, the novel has a bleakness and a sense of negativity.  Once again, we are in the world of the wealthy and privileged, one that Fitzgerald was part of until his career began to fail. At the time of writing, that world was closed to him. His fortune had dwindled and he was reduced to borrowing money from his agent and his publisher.
In Tender is the Night, we are presented with a cast of beautiful people living their golden but empty lives and bringing tragedy and conflict upon themselves, all set against the backdrop of the French Riviera and Rome. There are twisted destructive romances: Dick becomes infatuated with Rosemary Hoyt, an American actress much younger than himself, while Nicole falls in love with Tommy Barban, a French mercenary. Fitzgerald cleverly and painfully reveals that beneath the apparently smooth surface of these golden lives on the Riviera, there is pain, corruption and despair.  It is quite clear that Fitzgerald dug deep into his own psyche and damaged history to bring his narrative to elegant life. The novel is a profound study of a self-imposed doomed existence which is lyrical and hauntingly evocative. Apart from the array of richly realised characters, the author manages to recreate with a vivid reality the period and locale in which the story is set.
Initially Tender is the Night was not a success despite the fact that it has an engaging poignancy and the prose was beautifully crafted. Fitzgerald, who considered the book to be his masterwork, was stunned by the poor reviews and he sank into a deep depression. He was never to complete another novel.  Struggling financially, the author moved to Hollywood and embarked on an unsuccessful career as a screenwriter. After his long struggle with alcoholism, he attained sobriety but died of a heart attack in 1940 at the age of 44.
However, Tender is the Night has grown in acclaim and stature over the years and is now, quite rightly, widely regarded as one of his best works.
Critic Anne Daniel observed that readers who loved The Great Gatsby would come to love Tender is the Night even more.
There have been a couple of screen versions of the novel. A Hollywood movie in 1962 featured Jason Robards and Jennifer Jones as the Divers. Variety noted at the time that, 'Robards, whose non-matinee-idol looks makes him an ideal choice for the role of the ill-fated doctor-husband, Dick Diver, plays with intelligence and conviction.' The title song of the film won the Academy Award that year.
A TV miniseries appeared in 1985 with a script by Denis Potter and starring Peter Strauss and Mary Steenburgen as the doomed couple. It was a reasonably faithful adaptation but failed to register greatly with the viewers.
It would seem that the time is ripe for a new and lovingly crafted screen adaptation. The novel has all the ingredients for such a project. In the meantime, we still have Fitzgerald's own printed words that have such power and veracity that, however good a dramatized version may be, it will never quite capture the essence of this brilliant novel.
For more information on the Life and Works of F. Scott Fitzgerald: F. Scott Fitzgerald Society
Main Image: Jason Robards and Jill St.John in the 1961 film version of Tender is the Night
Credit: United Archives GmbH / Alamy Stock Photo
Image in text: Scott Fitzgerald with Zelda on the French Riviera 1926 Italy
Credit: Photo 12 / Alamy Stock Photo
Books associated with this article