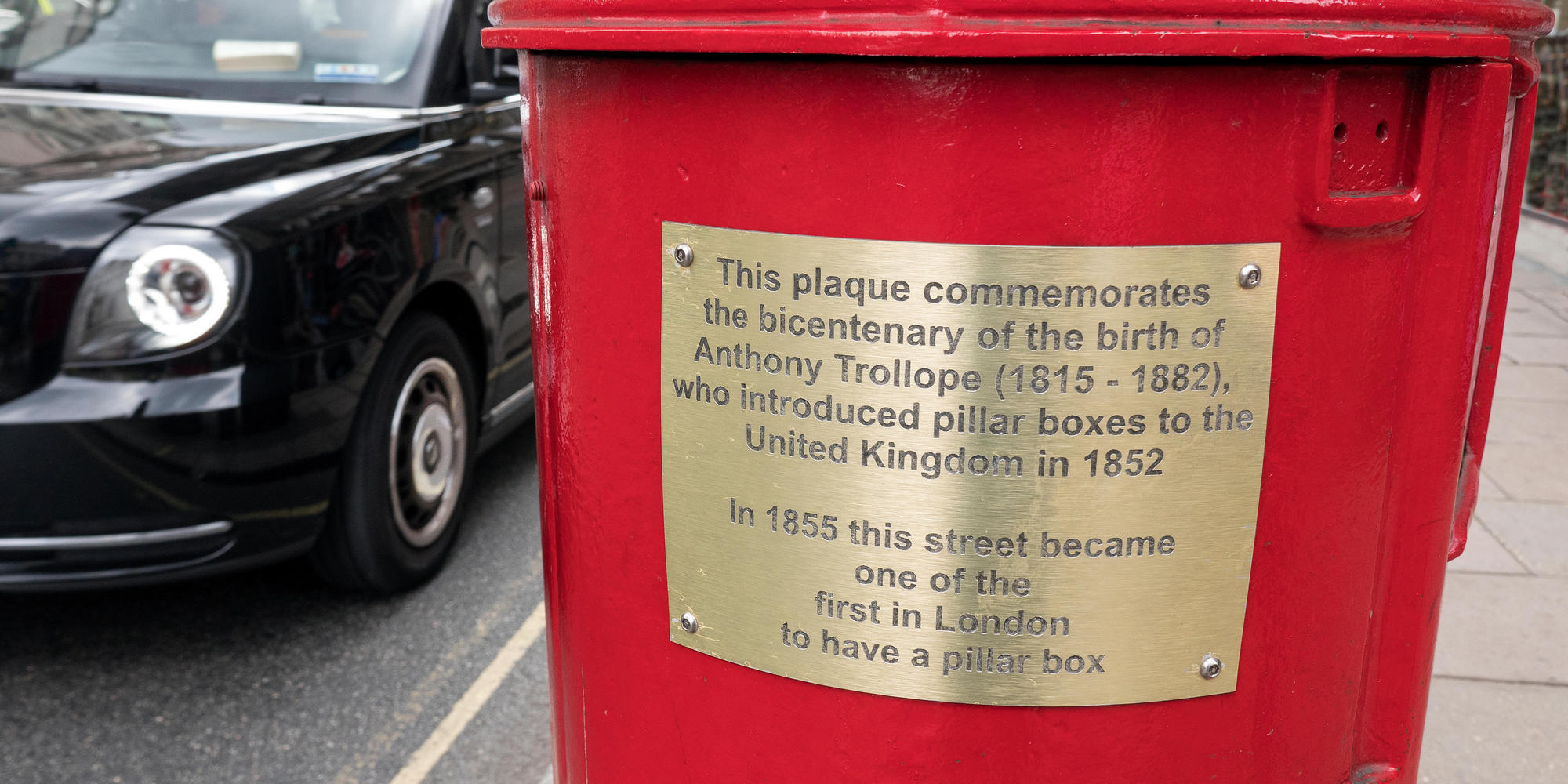 David Stuart Davies looks at The Way We Live Now
David Stuart Davies considers 'The Way we Live Now' what many believe to be Anthony Trollope's greatest work.
'In social life we hardly stop to consider how much of that daring spirit which gives mastery comes from the hardness of heart rather than from high purpose, or true courage.'
― Anthony Trollope, The Way We Live Now
Anthony Trollope (1815 -1882) was one of the most popular and prolific novelists of the Victorian age. His famous works include the Barchester and Palliser novels in which the author places the variegated society of the time under scrutiny, examining, exposing and dissecting the attitudes, morals and foibles of the age. This approach of holding his magnifying glass over the scurrying inhabitants of British society was also applied to his longest novel, The Way We Live Now, published in two volumes in 1875.
The novel deals with what Trollope called 'the commercial profligacy of the age'. It was inspired by the financial scandals of the early 1870s. The Way We Live Now is a dark satire that portrays a society in which gambling – on the Stock Exchange and in gentlemen's clubs – has become the dominant activity. The acquisition of wealth is the sole object concerning most of the central characters in the book.
At the centre of this huge satirical panorama is Augustus Melmotte, a financier of obscure origins and seemingly fabulous wealth. He is presented as an odious and scheming charlatan. For Trollope, he represented the international money makers who had settled on London luring country gentlemen into giving their names to shady and dubious directorates on the promise of huge dividends. Trollope believed that these financiers were transforming England into a land of greed. Coupled with this was the plight of the impoverished aristocracy who were desperate to improve their lot by marrying into this new money.
Melmotte establishes his office in the City of London and purchases a large house in Grosvenor Square, hosting lavish parties where he the lures rich and powerful to invest in a scheme to float a company to construct a railway line from Salt Lake City in America to Vera Cruz in Mexico. Melmotte's plan is to ramp up the share price without paying any of his own money into the scheme, thus enriching himself while at the same time he is fully aware that the railway line will never be built.
Interwoven into this over-arching scenario are a number of subplots. One involves Lady Carbury's desperate attempt to arrange a marriage between her dissolute and feckless son, Sir Felix and Melmotte's only daughter, the rather strange Marie who is besotted with the young baronet. Although Felix cares not a jot for the girl, he goes along with the scheme purely because he sees that such a union would ensure his future financial security. However, things fall apart when Felix drunkenly gambles away the money Marie has obtained for their elopement.
Another plot involves love rivals Roger Carbury, Lady Carbury's cousin, a middle-aged country squire and his friend, the young dashing engineer, Paul Montague. Both these men have fallen deeply in love with Lady Carbury's daughter, Hetta. Their desire to win her causes a breach in their friendship. There are further complications for Paul for he is being pressured by an earlier love, an American lady, Winnifred Hurtle, who demands that he honour his vow made several years ago to marry her. She has come to England in a determined attempt to win him back.
These various intertwining dramatic strands and the dark fate that eventually consumes Melmotte ensure that the mood of this sombre novel is sustained to the end. Remarkably the first reviews were poor. Trollope wrote rather defensively in this autobiography, 'I by no means look on the book as one of my failures, nor was it taken as a failure by the public.' However, it wasn't until the 1940s that The Way We Live Now came to be recognised as Trollope's greatest achievement. Respected novelist Amanda Craig wrote quite recently:
'Trollope could portray as wide a social range as Dickens and his sympathy for women is unexpected and delicate; his bluff manner conceals something more subtle. Above all, he is a God confident of his creations… His dialogue and sense of drama makes his characters breathe; his ear for the way people speak is impeccable.'
It would be difficult to take a novel of such great length and complexity and turn it into a motion picture without losing the heart, soul and subtlety of the piece. Indeed no one has tried but it has been serialised in two television productions by the BBC. The first was in 1969, a five-part adaptation by Simon Raven with Colin Blakely as Melmotte. It was filling the Saturday night slot on BBC2, which had been the home of the very popular Forsythe Saga. A second adaptation was screened in 2001 in four parts. This was a wonderful realisation of the novel adapted by Andrew Davies, the go-to man for classic novel dramatisations. The series boasted a superb cast with Cheryl Campbell as Lady Carbury, Matthew McFayden as Sir Felix and Cillian Murphy as Paul. David Suchet's performance was a remarkable tour de force, capturing the true nastiness of the financier while at the same time illuminating his tragedy. At the 2002 BAFTA Awards, director David Yates and producer Nigel Stafford-Clark collected an award for The Way We Live Now, which won Best Drama Serial. Suchet was nominated as Best Actor but lost out to Michael Gambon.
There was an interesting radio version broadcast in 2008, which updated the story to the modern-day by Jonathan Myerson called The Way We Live Right Now.
As with all great novels, no matter the period in which they are set, the insight into the human condition presented in its pages still speaks to the modern reader with relevance and perception. That certainly is the case with The Way We Live Now, Trollope's greatest work.
Image: A plaque that commemorates the introduction of the pillar box by Anthony Trollope in 1852, Piccadilly, London Contributor: Goddard on the Go / Alamy Stock Photo
Books associated with this article