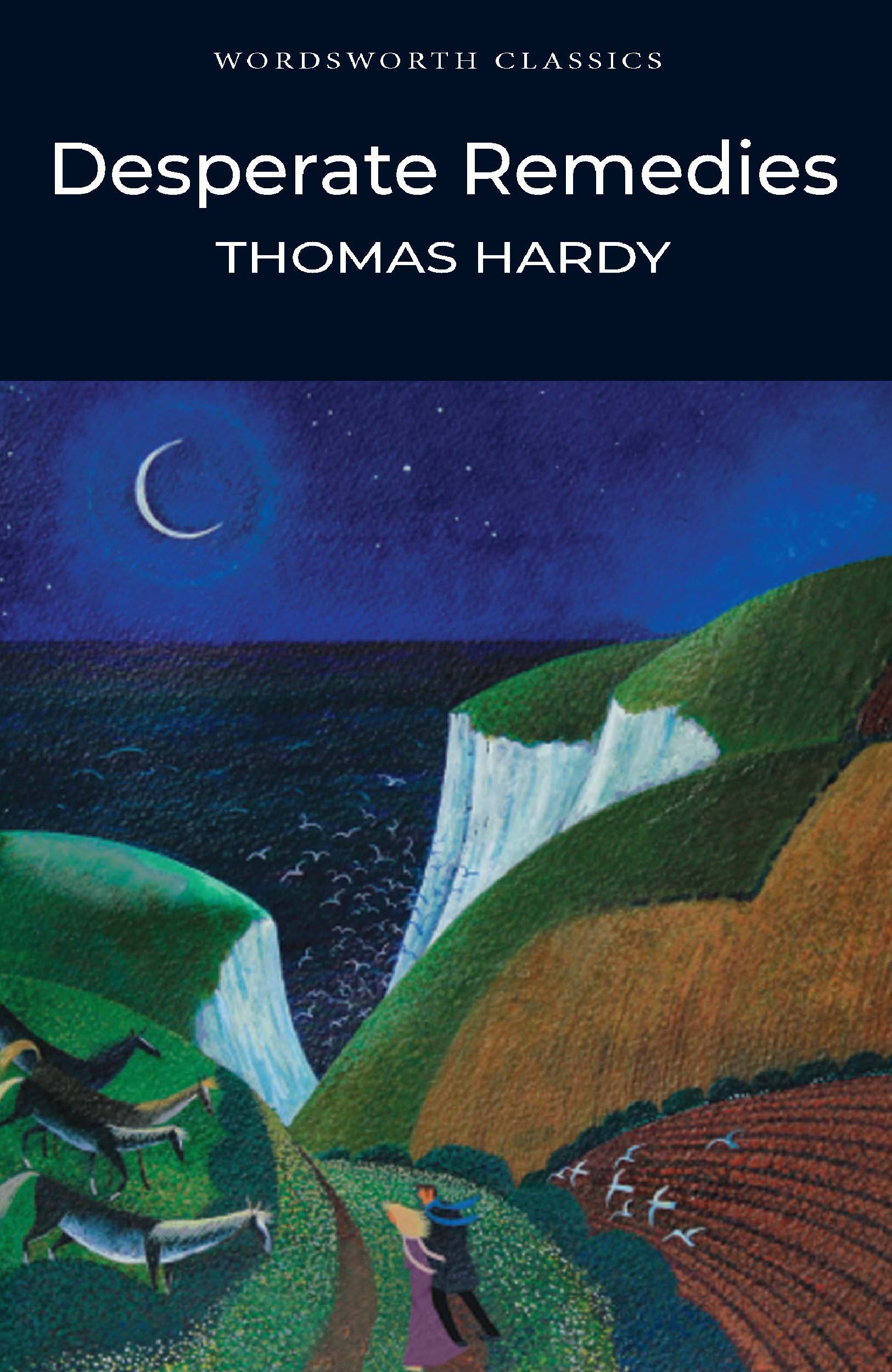 Details

SERIES: Classics
Pages: 368
Pack Qty: 56
Published: 08/05/2010
ISBN: 9781840226348
Desperate Remedies
With an Introduction, Notes and Bibliography by Michael Irwin, Emeritus Professor of English, University of Kent, Canterbury.
The young Thomas Hardy, working as an architect, but fired with literary ambition, tried for years to get into print. He finally succeeded with Desperate Remedies, a 'sensation novel' in the mode of Wilkie Collins. Here was a racy specimen of the genre, replete with sudden death, dark mysteries, intriguing clues, fire and storm, flight and pursuit.
Anyone who enjoys The Woman in White is likely to enjoy Desperate Remedies. But that is only half the story. Hardy contrived also, in this unlikely context, to give a first airing to various of the ideas and technical experiments which were to characterise his later fiction. The result is an exhilaratingly uneven work: at any point in the narrative some brilliant passage of description or metaphor may burst out like a firework. Desperate Remedies can be relished both for what it is and for what it promises.
Details

SERIES: Classics
Pages: 368
Pack Qty: 56
Published: 08/05/2010
ISBN: 9781840226348
Other titles by
Thomas Hardy