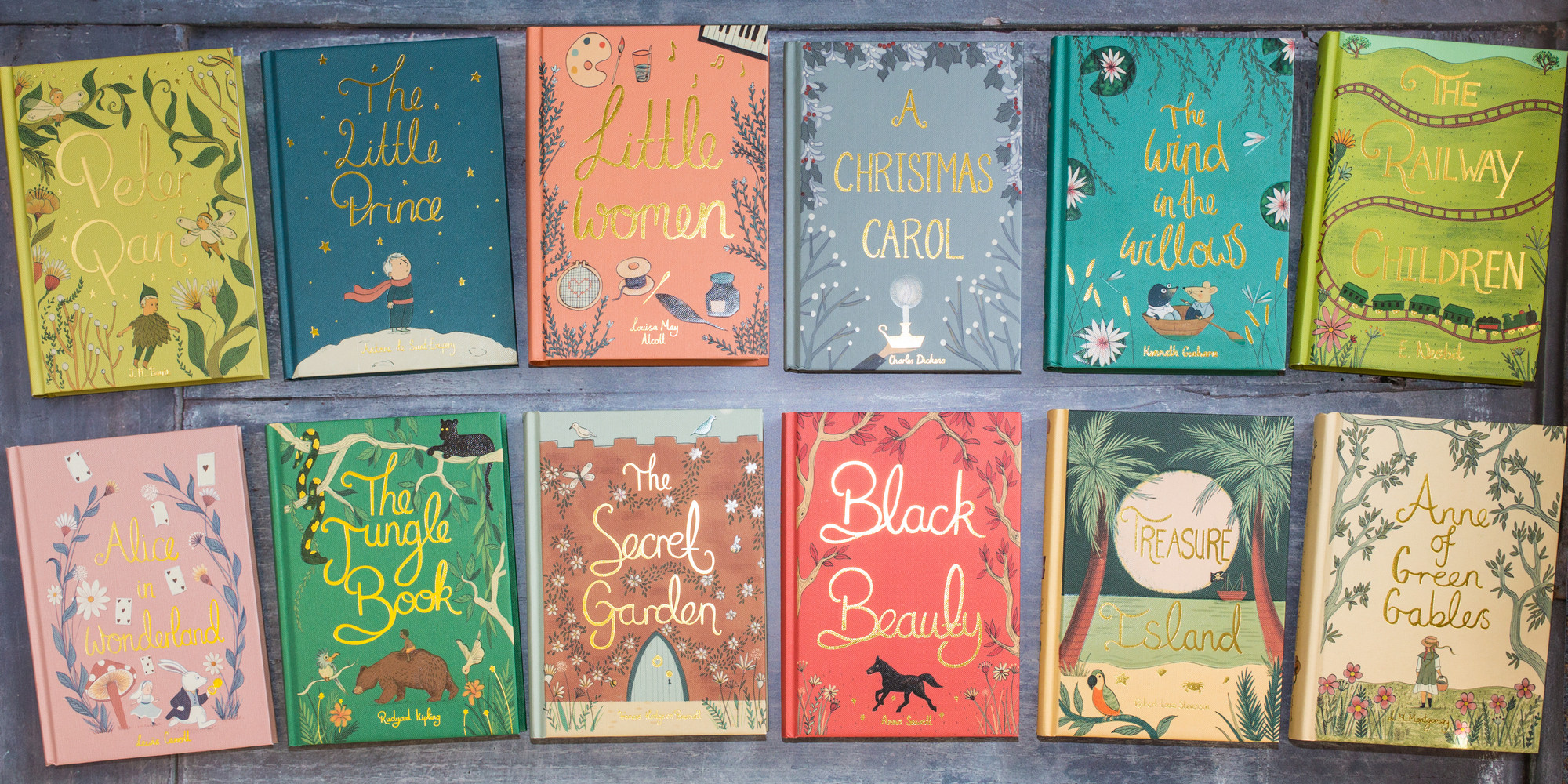 Wordsworth Collector's Editions
Read about our latest series for people that love beautiful books, the Wordsworth Collector's Editions.
The birth of the Wordsworth Collector's Editions……..It wasn't so long ago that the printed book was fighting, and losing, a grim battle for survival. The irresistible rise of Amazon's Kindle, from its launch in 2007, seemed to many to spell the end of the line for these cumbersome, archaic stacks of processed wood pulp. The eBook's inexorable progress continued and peaked in 2014, but then plateaued, then surprisingly fell away as the printed book came roaring back to life.
While there were many of us that were never tempted by the allure of this new technology, there were also many that found themselves missing the simple pleasure of choosing and handling books and, perhaps, in coming back to them fell in love with them all over again.
One of the spin-offs of this resurgence was increasing diversity in the form that a book might take, leading the publication of 'collectable' editions that were objects of beauty in their own right, soon to be shared via social media and a new invention: the 'shelfie'.
Here at Wordsworth, having spent the last twenty-five years bringing classic literature to people around the world in quality editions at the lowest possible price, the 'Collectable' hardback was largely unfamiliar territory for us, but during our regular saunters around bookshops, the idea grew that this was something we should offer. Of course, being Wordsworth, we wanted to stand out from the crowd, so we set out to come up with a series that was at least as good, if not better, in quality and design as anything already out there but at a substantially lower price. And we think we've succeeded with our Collector's Editions!
Nichola, one of our directors, took charge of the project and came up with the overall design concept then, linking up with illustrator Claire Shorrock, turned the concept into reality. The project became something of a race against time as Nichola was expecting twins but she just made it – Logan and Olivia entered the world a couple of weeks before the books were published! And we couldn't be happier about both events…
We had decided to concentrate on timeless children's classics, so the full list is as follows:
9781840227789 Little Women – Louisa May Alcott
9781840227895 Peter Pan – J.M. Barrie
9781840227796 The Secret Garden – E.H. Burnett
9781840227802 Alice in Wonderland – Lewis Carroll
9781840227819 A Christmas Carol – Charles Dickens
9781840227826 The Wind in the Willows – Kenneth Grahame
9781840227833 The Jungle Book – Rudyard Kipling
9781840227840 Anne of Green Gables – Lucy Montgomery
9781840227857 The Railway Children – Edith Nesbitt
9781840227864 The Little Prince – A de Saint-Exupery
9781840227871 Black Beauty – Anna Sewell
9781840227888 Treasure Island – Robert Louis Stevenson
These compact hardbacks are cloth-bound, with matching coloured endpaper and embossed gold and coloured blocking to enhance their beautiful, bespoke cover illustrations. The retail price is £6.99.
We've been delighted by the reception the series has received and we are already having hastily planned reprints to ensure we have enough stock in before the Christmas rush. We are grateful to beautifulbooks for their wonderful review
Find out more about the Collectors Editions series.
Books associated with this article